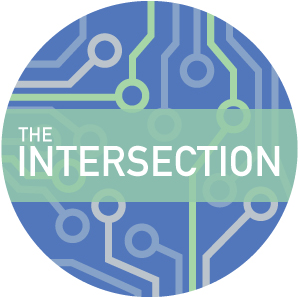 No matter how hard you try, there's no escaping tech jargon. You hear it on radio ads, T.V. commercials, and it's even found its way into casual office conversation.
Terms like cloud computing and Internet of Things are becoming more commonplace, but there's lots more jargon out there that government employees still need to decode.
I know from personal experience that clarity around some of these tech terms can help to create buy-in and break down walls between IT departments and employees (the tech users).
Below are a few of the tech terms I think that government employees should know, or at least get used to hearing.
Enterprise Architecture
The Commerce Department has one of the more clear and concise definitions of enterprise architecture. But for the sake of keeping things very simple, I'll summarize the definition: An enterprise architecture is a blueprint that guides how an organization's information technology and information management elements work together to accomplish an agency's mission.
An enterprise architecture (EA) isn't a nice to have; It's required by federal law and policy. It documents:
An organization's mission
The information and technology necessary to perform the mission
The processes for implementing new technologies in response to changing mission needs.
But as this Forbes article notes, EA isn't about documentation alone. EA is about using this knowledge to drive "practical steps to achieving the long-term transformation goals of your organization."
Additional resources: Whitehouse.gov
Shadow IT or Hidden IT
You may have heard the term shadow IT used more frequently in recent months, but it isn't new. The term refers to the IT devices and services employees use that have not been approved by the IT department. Another issue: Spending on shadow IT is not fully transparent to agency chief information officers. One reason is IT resources are commonly embedded in non-IT programs that still deliver IT capabilities. For example, a grants program that contains a portion of its spending on equipment, systems, or services that provide IT capabilities for administering or delivering the grants could be considered shadow IT.
The issue with shadow IT is that CIOs can't secure what they can't see. Many CIOs control very little of their department's IT budget, which makes it harder to track what is being bought and if there's duplicative spending. There has been an increased push to uncover and document all technology spending under the Federal Information Acquisition Reform Act (FITARA), including shadow IT.
Additional resources: Management.cio.gov
Infrastructure
It seems the word infrastructure comes up in nearly every conversation about government IT, and the meaning can vary. It has become a catchall phrase for the hardware, software, network devices and services that work together and form the backbone of an organization's IT operations.
Agencies are required to report their IT spending to the Office of Management and Budget by category, one of which is infrastructure spending. This includes spending on data center facilities, hardware, software, cloud computing, desktop, laptop systems, mobile devices and wireless devices.
Legacy IT 
We've all heard the phrase, but what actually makes a system legacy? For one, many of these IT systems use outdated software languages and hardware parts that are no longer supported by tech vendors. A May 2016 report by the Government Accountability Office highlighted several agency systems with components that are, in some cases, at least 50 years old.
The reality is there are billions of dollars worth of hardware and software in use across government that is either obsolete or on the verge of no longer having support from vendors to provide software patches, maintenance, replacement parts and other upgrades. The concern is that older systems are difficult and expensive to maintain, and having unsupported hardware and software is a recipe for data breaches.
Hyper-convergence
Alright folks, you should buckle your seatbelts for this one. For the non-technical crowd, it's about to get a wee bit techie. But stick with me. Hyper-convergence is in fact what the name implies — it results in something being joined together. But what exactly?
If you've ever been to a data center, then you've seen the massive rows and racks of servers lining the facility. There are so many hardware and software components in those data centers, and oftentimes they are purchased, installed and managed by different groups of people.
In a hyperconverged infrastructure, computing, storage, networking and other resources are integrated into a single server and made available throughout an entire IT enterprise. One of the perks is that managers can run all IT workloads through a single vendor, on one easy-to-use management platform.
Additional resources: GovLoop.com