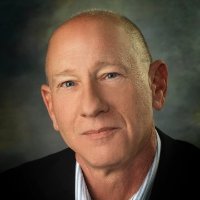 Today, 54 percent of the world's population lives in urban areas. But what about the other 46 percent?
Take Carson Valley, Nevada. Population 40,000. In comparison, Nevada's two largest counties, Clark County (Las Vegas) and Washoe County (Reno) have populations of 1.9 million and 650,000 residents respectively. In a state of three million people, more than half of the state's entire population lives in those two counties.
And, as you would expect, most of the states resources are funneled into those two areas. "Many of the state programs that provide funding to communities are based on population," explained Bill Chernock, Executive Director of the Carson Valley Chamber of Commerce in Nevada. "On the federal level, the Department of Agriculture makes an effort to move dollars to rural communities, but their pot of cash is not remarkably large once it's spread out over the whole country."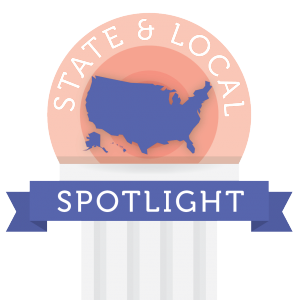 To say small communities are at a disadvantage for economic development would be an understatement.
But a new contest is offering a chance for smaller municipalities to realize their economic development plans. It's called America's Best Communities. The $10 million prize competition hopes to stimulate growth and revitalization efforts in small cities and towns across sponor Frontier's 27-state footprint by "identifying and investing in innovative ideas that small cities and towns can use to build and sustain their local economies."
Carson Valley has teamed up with nearby counties to enter the competition. "The contest provided a purpose for Carson Valley's counties, two of which lie in Nevada and the other in California, to create a more detailed plan for development," said Chernock.
The multi-stage contest will give the top hundred communities a $35,000 grant for which there's a $15,000 match required. "In our case, we have been pulling together resources and insights with our neighboring communities," said Chernock.
Just entering the competition has had an impact on Carson Valley. "Traditionally the different areas don't communicate as much as they should. Through the application process, it's been really valuable for Alpine County to see what they're doing in Douglas County and what we're doing in Carson Valley," said Chernock. "We hope that we've put together enough compelling information to get to the next stage."
The open communication has lead to some greater understanding of how the different local governments operate. "Each of the three areas that make up our region is remarkably different. Lake Tahoe has this layer of government, the Tahoe Regional Planning Agency, a congressionally created entity that outranks everyone. It outranks the state, it outranks Forest Service, and Bureau of Reclamation, in terms of what they can and cannot do. Alpine County is in California. There's a little bit of a difference between the approach of the state of California to their citizens, and the approach in the state of Nevada," said Chernock.
Despite their small size, Chernock insists the state and federal government could learn a thing or two from rural communities.
"In a county with a total population of 48,000, we treat our government differently, because we know our government officials personally. I mean we know them, like sit down next to them in the bar. So we take a very different approach to government. We have a level of access to our lawmakers that somebody in Chicago or Sacramento or Los Angeles cannot begin to fathom."
And that close proximity means a different approach to problem solving. "I worked on a program, a few years ago. We needed the help of the State of Nevada to get transportation permits through like 14 western states. It was a very complicated thing. But I had the Governor's phone number. And it was Bob Miller at the time. So I called him and said, 'Hey Bob, can you help me out?' I don't know that anybody who lives in Illinois or New York or Massachusetts or Florida or California can even fathom that," explained Chernock.
However, being a small community can have its disadvantages. "We have to build the group big enough to matter. In, in New York you can build a group of consensus pretty easy. Here in the smaller states and in the smaller communities, we tend to not have the luxury. We have to find consensus to be big enough to matter," said Chernock. "I think there are some things about governing and being governed that have been pushed aside in bigger cities that we still hang on to in the smaller communities. I truly do think there's a level of how business is done here that is different, and I think it's a good thing."