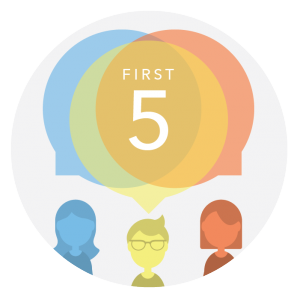 I joined LinkedIn on April 23, 2013. It was spring of my second year of college, and if we are being perfectly honest, I probably created my account to procrastinate on schoolwork. I added a bare-bones profile and started clicking "Connect" on my friends' profiles.
And that was pretty much that. When I got a new internship, I added a brief update, and when I was on the site, I clicked "Connect" some more. I had a vague feeling that I should be doing more, but it wasn't until a recent conversation with Niki Grant, Sales Specialist at GovLoop, that I realized how much more I should be doing.
Grant often says that 80 percent of her day is spent on LinkedIn, and she's not joking. While she primarily focuses on the sales aspects of the site, she has a slew of tips for young professionals looking to develop their networks and careers.
LinkedIn's job search function combines the convenience of compiled job listings with the personalized aspect of a professional network. Grant recommends starting with broad terms related to your desired job area, such as public affairs, public policy, law, or government. From that basic search, she advises using the advanced search to narrow the results by location, job title, and experience level.
Experience level is especially interesting, because many millennials, myself included, are reluctant to apply to jobs that don't seem targeted to entry-level applications. However, in response to this worry, Grant argues that millennials shouldn't try to undersell their experiences and skills. She says substantive summer and academic year internships should count towards your work experience if they have provided you with relevant skills. In general, jobs that ask for one to three years of work experience can fall into the purview of recent college grads.
Grant also supports getting in contact with someone at the company, which is made easier by LinkedIn's network. You can see what first-degree and second-degree connections you have at a company, as well as how many alumni from your school work there as well. These connections provide an "in" with the company, and you can message them on LinkedIn to request an informational interview about the organization.
The message, Grant says, should include how you are connected to this person, whether it's through school, a mutual colleague, or a common interest group on the site, and a request for a short informational call or coffee. She emphasizes that you should not be asking for a job in this message. This should be about building a new connection and learning more about an organization you're interested in.
An example message to a fellow alum could be  "Hello, I recently graduated from So-and-so University, and I've been looking for jobs in [whatever field you're interested in]. I'm very interested in [company your contact works at], and I'd love the chance to pick your brain about your experience with this field and how you got to this position now. Are you free for a quick coffee or a phone call?"
Contacting the organization directly can also be helpful when you're interested in a company and a position but it's not the right fit for you. For example, maybe you see a dream position pop up at a great organization, but it asks for someone a lot more experienced than you are. In that scenario, Grant says it's acceptable to find the contact information of the organization's HR or careers department and let them know you're interested in the organization and the role. You can submit your resume and a targeted cover letter and ask that they keep you in mind if a more junior role opens up in the future.
In this case, you could say something like, "Hello, I saw your job posting on [site], and I am very interested in the position and this company. [You can add reasons you're interested here.] However, I am looking for something at a more junior level. If such a position opens up in the future, I would appreciate being considered for that. I have attached my resume and cover letter for your review."
So now you've used LinkedIn to find jobs you're interested in and establish initial contact, what next? Use the information you've gathered to craft an effective, targeted application. For Grant, this means going through the jobs you're interested in as well as others in the field and come up with a list of "buzzwords" that appear in the description and responsibilities. When you're updating your resume and cover letter for the new applications, incorporate elements of that list to show employers how your experiences directly relate to the job.
In addition to this job search strategy, Grant also provided some general do's and don'ts for making the most of LinkedIn.
Do:
Join groups, especially your school group. Professional and personal interest groups also can help build your network and provide a point of common interest when reaching out to new people.
Keep your messages short. Grant strongly recommends using LinkedIn to contact people in your network, even if you don't have an established relationship already, but nobody has time to read a several paragraph long message. Establish your connection and your request quickly.
Personalize your message. When you're looking for a new job, you're looking at several places at the same time more likely not. But that's not an excuse for sending a form message to several contacts. Even if the information in each message is the same, you should include a personal connection in each message.
Don't:
Have an unprofessional photo. This includes pictures with several people, pictures with animals, blurry pictures, pictures with distracting backgrounds, and more. Ideally, your picture will be a headshot with a simple background. The focus should be on you, and not on anything else.
Ask for a job on the site. LinkedIn is an excellent resource for creating new professional connections, but you should be interacting with those connections off the site, whether that's through the phone, in-person, or by email. In addition, people are much more likely to respond to and accept a request for a chat than for a job.
Be shy. Networking is hard, but Grant says that even if you're shy or introverted in person, it's important to take advantage of LinkedIn. Reach out to people you haven't talked to before if you want to learn to them. As Grant points out, the worst that can happen is they say no or don't respond.
These tips may seem obvious, but being deliberate about job searching is essential for millennials working to build their networks and their careers. Taking full advantage of LinkedIn and other professional tools can help give you an advantage in the field.
This post is part of GovLoop's millennial blog series, First 5.