Last month, we put out a call for our fifth round of GovLoop Featured Bloggers – and you responded with amazing enthusiasm. Over 100 people from all walks of government and industry life sent in great ideas for posts, about everything from technology challenges in city government to using Twitter to monitor food safety in your city.
It was a tough process, but we were able to whittle down the entries to the following writers. Read on to meet the new GovLoop Featured Bloggers, who will be posting once a week for the next three months. We're excited to introduce them to you – and even more excited to read what they'll be writing about. You can follow along with all Featured Blogger posts at this link. (And you'll know if what you're reading is by a featured blogger by the nifty banner at the top.)
Our featured bloggers will start their posts the week of July 27th — get ready!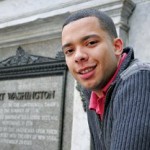 Wander Cedeño
Wander Cedeño is an Economist at the Bureau of Labor Statistics (BLS) in the Producer Price Index program (PPI). The PPI is an inflation indicator measuring the average change over time in prices received by manufacturers. He serves in the Chemicals and Energy team, covering several industries, including electric power generation and plastics manufacturing. Before joining the BLS, he took part in the 2012-2013 cohort of the New York City Urban Fellows program. The selective nine-month fellowship places recent graduates with high-level municipal officials. There, he worked for the Deputy Commissioner of Management and Budget at the Department of Parks and Recreation. In 2012, he received an M.A. in International Political Economy and Development from Fordham University. He was born and raised in New York City and currently resides in Arlington, Virginia. He is passionate about financial literacy and enjoys sports, '90s Hip Hop, and discovering cuisines with his wife.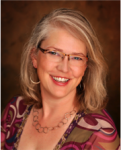 Hanna Cooper
Hanna Cooper, MPH, PCC, CPCC, ORSCC is a certified professional coach who works with emerging and established government and nonprofit leaders and teams to maximize individual and organizational effectiveness. Hanna works with leaders and teams committed to making a difference to create clear plans for moving forward so they can be more successful, energized and confident in their next steps.Before specializing as a professional coach in 2004, Hanna spent more than a decade in leadership, management and program development for state and local government and non-profit organizations. In addition to her work as leadership and team coach, Hanna also designs and delivers interactive workshops on coaching and leadership skills, as well as consults on strategic planning and facilitation projects with a variety of organizations.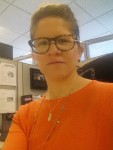 Blair Corcoran de Castillo
Blair Corcoran de Castillo has spent her professional life working to alleviate poverty and inequality in the United States and abroad. Currently, she is on a three-month detail to the Lab @ OPM to learn how to best apply human-centered design to complex government challenges.  Normally, she works at the U.S. Department of Health & Human Services as a Program Specialist for the Health Profession Opportunity Grants program (HPOG).  HPOG connects low income Americans to careers in the healthcare field, creating a path to financial stability. Blair supports a portfolio of organizations that provide these healthcare training opportunities, helping them to overcome challenges to reach their goals. Prior to that, she worked for the World Bank Institute, the former hub for training and capacity building for the World Bank Group, running trainings to improve government accountability and developing e-learning courses on economic growth.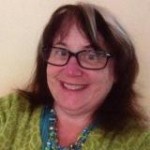 Brenda Dennis
Brenda Dennis is a career government worker who has worked in both state and federal agencies.  She currently works as an analyst for several mental health related programs and has previously worked as an operations manager as well as working directly with clients in mental health and corrections settings.  Brenda has a soft spot for inspirational leadership, continuous improvement and organizational change.  Brenda is a graduate of Willamette University.  In her free time, Brenda enjoys travel and learning about other cultures.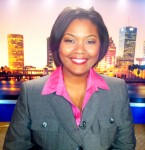 Camille Doty
Camille Doty is a Project Manager contracted with the State of Ohio. She helps to streamline agency procedures. Her areas of professional interest include maximizing resources and managing personalities. She has a journalism background as a television producer and newspaper reporter. Her articles have been published in the Associated Press newswire, Bloomberg Businessweek, Chicago Tribune, Hartford Courant, the National Library of Australia, and Orlando Sentinel. Camille graduated from Northwestern University with a master's degree in journalism. In Washington D.C., she received credentials to cover stories at the White House and Capitol Hill. She contributed to The Washington Post's WhoRunsGov and McClatchy Tribune investigative projects. Camille has a bachelor's degree in business administration from Florida A & M University.In her spare time, she enjoys blogging about her travels. Follow her @camilledoty on Twitter.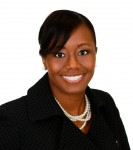 Kimberly Hall
For more than a decade Kimberly Hall has used her skills in communications and public affairs to help political/issue campaigns and non-profits shape the future of local communities. As the Communications and Outreach Manager at Brookings Executive Education (BEE), a partnership of The Brookings Institution and Washington, University in St. Louis (WUSTL), Kimberly supports BEE's commitment to the growth and development of all those who are engaged in government. BEE supports the transformation of public service leaders by offering courses tailored to the OPM Executive Core Qualifications. Featuring speakers and research from both Brookings and WUSTL, participants are provided an unparalleled experience, the tools to be change agents in their agencies and the competencies required to move their careers forward.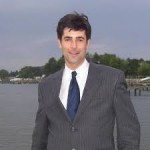 Jay Krasnow
Jay D. Krasnow is a staff officer for a federal agency, and storyteller. Over the years he's told stories as a journalist, public affairs officer and filmmaker.  He uses his storytelling skills to teach organizations how to tell their stories so that they can raise more money quickly and efficiently.  Jay obtained an M.A. from Georgetown University in Communications, Culture and Technology, and an M.A. in Comparative and Regional Studies from American University. Previously he obtained a B.A. in Foreign Language/Communications Studies and in Latin American Studies from American University. Jay was born in Fairfield, Conn., a city best known as the setting for the television show "Who's the Boss," but has lived in the Washington, D.C., metro area since college.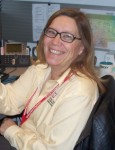 Rebecca Latka
Becky Latka is a Corps of Engineers (Omaha District) employee that has worked in the field of environmental compliance for 24 years, specializing in National Environmental Policy Act, Endangered Species Act, Wild and Scenic Rivers Act, and Clean Water Act. During her time at the Corps, she's been a Project Manager, Program Manager, Supervisor, and Environmental Lead. Her environmental interests include aquatic habitat impacts, fish passage, sustainability, environmental compliance, and inter-agency partnerships. Becky has a Master's degree in Biology, with emphasis in fisheries biology. Prior to working for the Corps, she worked as an adjunct faculty for Metropolitan Community College's Biology Department (Omaha, NE). In 2013, Becky founded WriteOn Grants (www.writeongrants.com) as a technical writing outlet, assisting clients with their writing and editing needs.
Jocelyn Norman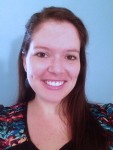 Jocelyn Norman works in the Mass Care Section at FEMA's Region V Recovery Division office in Chicago, IL.  During her time with the Agency, Jocelyn managed Disaster Survivor Assistance teams to support disaster recovery efforts in Michigan, Florida, and Arkansas; she also interpreted between medical professionals and unaccompanied children during an influx of border crossings in 2014. Jocelyn came to FEMA with an extensive service background. She held a position with AmeriCorps as a FEMA Corps volunteer assisting disaster survivors in Oklahoma and Colorado. She also served as a Peace Corps volunteer in Nicaragua where she spent 27 months working to expand educational opportunities and cross-cultural understanding. Outside her work, Jocelyn fills her free time with bike rides, trips to her amazing hometown outside of Cincinnati, and appreciating time outside before another Chicago winter.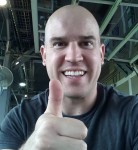 Steve Palmer

Mr. Steve Palmer is a 2005 graduate of the University of Mary Washington, where he received a Bachelor of Science in Computer Science, and a 2010 graduate of George Mason University where he received his Masters in Business Administration. He has worked as a government contractor since his 2004, where he designed and developed software applications for the Office of Personnel Management (OPM) and the Under Secretary of Defense (OUSD) Acquisition Technology and Logistics (AT&L). He has been working in support of the United States Marine Corps (USMC) since 2011, helping manage the development of their Tactical Services Oriented Architecture (TSOA), and conceptualize the Logistics IT Portfolio. Currently, he is the contractor lead in an effort to instantiate a Master Data Management program for USMC Installations and Logistics (I&L). His current position is Director of East Coast Operations for Tactical Edge, Inc. – a Service Disabled Veteran Owned Small Business.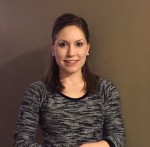 Brittany Renken
Brittany Renken is a member of GovLoop's Featured Blogger Challenge and a Research Analyst at Public Sector Digest, a publication written for public sector practitioners across North America. She researches and writes about topics of relevance to American government at all three levels, including leadership, corporate strategy, infrastructure and planning, finance, and public policy. In addition to good governance, Brittany is passionate about career development, often completing freelance assignments and writing a personal blog on the topic. Brittany received an MA in Political Science from the University of Windsor and a BA Honors Political Science degree from the University of Western Ontario. She can be reached at [email protected].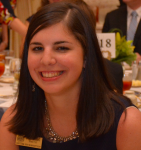 Christina Smith
Christina is an energetic and hard working professional who is passionate about nonprofits, volunteerism, and national and international service. Christina currently works for the Arkansas State Government and works with AmeriCorps State grants, and her previous job was as a Community Development Consultant for an NGO in Madagascar.  Christina holds a Master's of Public Administration (MPA) from the University of Oklahoma and a B.A. in Political Science and Sociology from the University of Tulsa. She has experience working with a variety of organizations and agencies, both nonprofit and public/governmental.  Christina enjoys opportunities to increase efficiency and effectiveness of programs/systems, and working with others to create sustainability and positive change in communities and organizations. Christina's hero is Leslie Knope and she lives in Little Rock, Arkansas, with her husband Drew and their two basset hounds, Humphrey and Winston.
Steve Spacek
Steve Spacek is a Government Reports Reviewer for the Association of Governmental Accountants, also acting as an independent, freelance Public Sector Evaluator/Advisor. Known on GovLoop as "SteveWonder," he's author of the American State Litter Scorecard research and monthly website, presented at American Society for Public Administration conferences, and cited in major publications (The Boston Globe, TRAVEL+LEISURE). Spacek gave recent Testimony at an Environmental Rules Hearing inside the U.S. Environmental Protection Agency headquarters. He wrote "E-Governance, Privacy/Security, Citizen Participation and Review of Evaluated Websites," published in the December 2013 International Journal of eGovernance and Networks. A Texas native, Steve obtained a MPA from Texas State University and a BA (Cum Laude) from University of Houston; is a member of Pi Alpha Alpha Public Administration Honor Society; lives in the Washington D.C. Metro Area.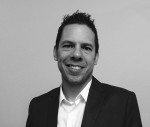 Jon Tidwell
Jon Tidwell is the Information Security Officer for the Collin County, the fastest growing county in Texas, and is responsible for defining, and developing, the County's security posture. While working to challenge government belief systems to build an information security culture, Jon is leveraging an 'agile security' model for solution delivery, to keep pace with the growing populace. His experience covers over fifteen years of information technology accomplishments covering both the public, and private, sectors. Prior to joining Collin County, Jon applied his 'see the game' philosophy to security positions at the City of Fort Worth, as well as consulting positions with Hewlett-Packard and Fujitsu, specializing in security consulting for PCI environments for Fortune 500 companies. Jon holds a BBA degree in Management Information Systems from Dallas Baptist University. He also holds a National 'D' License from the United States Soccer Association, and volunteers many hours giving back to area youth.
(Want to be a featured blogger but didn't make it this time or didn't apply by the deadline? Worry not – we'll be hosting this challenge every few months. Make sure to check back in October 2015 for details on the next cycle.)