Last month, we put out a call for our tenth round of GovLoop Featured Bloggers – and you responded with amazing enthusiasm. Nearly 100 people from all walks of government and industry life sent in great ideas for posts, about everything from technology challenges in city government to using Twitter to monitor food safety in your city.
It was a tough process, but we were able to whittle down the entries to the following writers. Read on to meet the new GovLoop Featured Bloggers, who will be posting once a week for the next three months. We're excited to introduce them to you – and even more excited to read what they'll be writing about. You can follow along with all Featured Blogger posts at this link. (And you'll know if what you're reading is by a featured blogger by the nifty banner at the top.)
Our featured bloggers will start their posts this week— get ready!
(Want to be a featured blogger but didn't make it this time or didn't apply by the deadline? Worry not – we'll be hosting this challenge every few months. Make sure to check back in December 2016 for details on the next cycle.)
Tony Reardon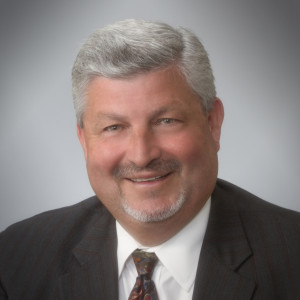 NTEU National President Tony Reardon is an accomplished leader and tough negotiator who excels at building relationships with federal agency officials and elected lawmakers. As the union's top elected official and spokesman, Reardon represents NTEU with the media, Congress and agency leadership on issues affecting NTEU members and the federal workforce. He leads NTEU's efforts to achieve dignity and respect for all federal employees. Reardon is a member of the Federal Salary Council and the National Council on Federal Labor-Management Relations. In his 25 years with the union, he also served as National Executive Vice President, Chief Operating Executive and Director of Operations.
Dr. Dana E. Sims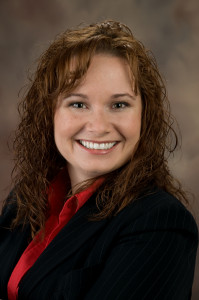 Dr. Dana E. Sims has worked for the Federal Government in employee engagement, leadership and employee development, and team performance for over 8 years. Her current position focuses on developing talent in a Chief Information Office. Outside of work she's an avid sailor, spends time with her spunky puppy, and reads a ton of business books. Recently, Dr. Sims started her own blog at Fedability.com. It serves as an outlet to get back to her passion for helping others have successful careers in the government. Dr. Sims received a Ph.D. in Industrial/Organizational Psychology from the University of Central Florida.
Dylan Mroszczyk-McDonald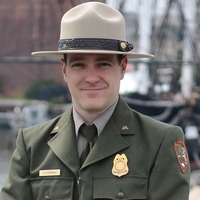 Dylan grew up in Woodstock, VT and currently works as a U.S. Park Ranger at Acadia National Park. He is a FLETC distinguished honor graduate and a summa cum laude graduate of Vermont Law School's program in environmental law & policy. A founding member and leader of the Innovative Leadership Network, an Employee Resource Group within the National Park Service, Dylan is an avid scholar of organizational psychology and organizational development.  He is committed to helping bring about cultural transformation and innovation within the federal government and aspires to co-create a fulfilling and empowering work environment for all employees.
Adnan Mahmud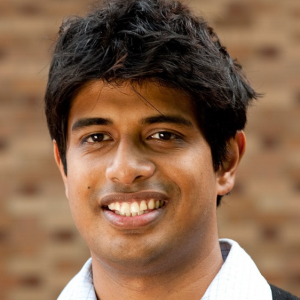 Adnan Mahmud is the CEO and Founder of LiveStories.com – a data collaboration hub for governments and their partners. Adnan previously spent eight years at Microsoft Research where he worked on the company's largest data pipelines and obtained several patents within data visualization and data analysis. Adnan is also an envoy for the Department of State speaking about entrepreneurship and leadership to youth around the world. Adnan lives in Seattle with his wife and two daughters Aleena and Yara.
Scott Severns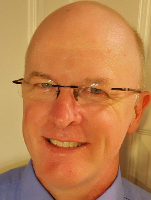 Scott has 24 years of federal government experience spanning a variety of different departments and agencies. He began his career as an accounting clerk, worked his way up to the Chief of Finance and transitioned to a career in information security twelve years ago.  He has been recognized for his leadership and superior performance throughout his career and holds degrees in accounting, software engineering, network security and computer science.  He is currently an information security officer in a federal data center leading the internal audit, enterprise risk management and security metrics program.
Lisa Grottodden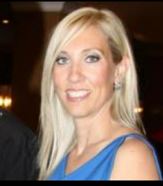 Lisa Grottodden's career in government began decades ago. She began working as a library page in high school and is now an career coach and has experience assisting a wide variety of job seekers find meaningful employment. She currently works with adults whom have been laid off, instructed various workshops and has helped youth of all ages learn about the job readiness, career planning and enjoys participating in community outreach opportunities. Lisa is passionate about assisting clients find the right jobs and training to match their career interest, aptitude and skill set.
Claudia Keith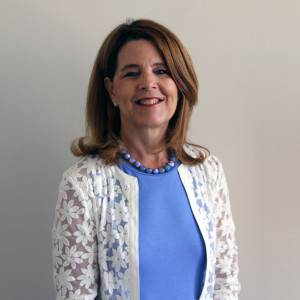 Claudia Keith serves as the Chief Communications Officer for the City of Palo Alto and manages the city's  overall communications strategy, civic engagement and community outreach initiatives, social media, web content, media relations, issues management, and efforts to enhance the city's reputation as a global city and an innovative, engaged community.  Prior to joining Palo Alto in 2013, she served for eight years as assistant vice chancellor of public affairs for the California State University system, the largest public university system in the country where she managed CSU's media relations, strategic communications, issue and reputation management, social media, and web content activities.  She has also been a communications consultant in the financial services, higher education, transportation and environmental sectors.  She holds a bachelor's degree in journalism from the University of Oregon and a master's degree in mass communications from California State University, Northridge.
Tricia Nolfi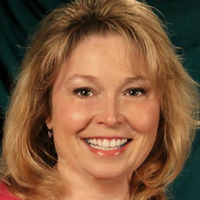 Tricia S. Nolfi has been working with public sector employees for more than 25 years as a trainer and educator. She currently serves as a professor at Rider University in the Organizational Leadership Program and as an instructor at Rutgers University in the Executive MPA Program and the Center for Executive Leadership in Government. Her passion lies with public sector leadership especially in the areas of public communications, social media, and municipal-level leadership. Nolfi has been called upon to provide training and expertise in a range of areas including human resources management, using social media to engage the public, strategic communications, policy analysis, and leading organizational change. Why does she enjoy working with public sector employees so much? She believes that Ralph Waldo Emerson sums it up best: "The best way to find yourself is to lose yourself in the service of others." The opportunity to serve those who give so much of themselves in order to serve others, is a true joy!
Lauren Lien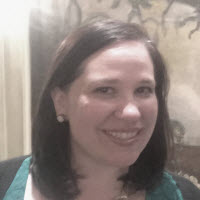 Lauren Lien works at the Federal Election Commission.  She spent over 10 years serving in the Reports Analysis Division – a group of dedicated analysts, managers, and professional staff reviewing campaign finance filings and bringing transparency to our elections.  Currently, she is the Supervisory Training and Program Manager and loves finding ways to hack management skills and build supportive, high-producing teams.
Priyanka Oza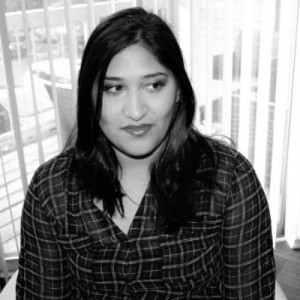 Priyanka Oza works as Public Health Advisor (PHA) for the CDC. She started her CDC career in TB and HIV surveillance in Trenton, NJ.  She currently serves as a PHA for the Tribal Support Unit (TSU). TSU serves as a liaison office between American Indian Alaska Native (AIAN) tribes and the federal government. Priyanka serves as a generalist and her day to day can be summed up as project management, writing and event planning in the context of public health at a federal agency. She is a registered 200 hr Yoga Teacher. Her passions include yoga, writing and mental health.
Jeffrey Peters
Jeffrey Peters currently serves as director of global national government sector for Esri, playing a key role in strategic planning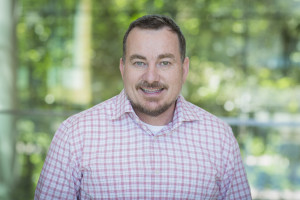 and corporate leadership. He has been a member of Esri's Advisory Board of Directors for 15 years. Jeffrey has a B.S. degree in political science from the University of Montana and an M.B.A. from the University of Redlands. He is a current member of the Board of the Open Geospatial Consortium and a former member of the Board of the U.S. Department of Homeland Security Advisory Council. Jeffrey has 25 years' experience spanning information technology, business development, strategic planning, and corporate leadership in the software industry. Leading Esri's largest global sector, Jeffrey works closely with various department heads and agencies throughout the U.S. federal government and their global partners. He is also responsible for Esri's programs for NGOs and nonprofits. A skilled business professional and technologist, Jeffrey formulates Esri's vision and strategy for geospatial technologies and solutions.
Kellen Sweny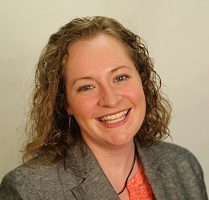 Kellen Sweny is the Registrar and Division Manager for the Bureau of Vital Statistics at the City of Houston. In college, she doubled majored in Political Science and Spanish at Texas Tech University and has a professional background in retail management. She is married to her high school sweetheart, Stephen, and has three beautiful girls, McKenna (4), Taylor (2) and Ellie (1). She is focused on improving the customer experience by increasing efficiency and ease of access and decreasing the wait times. She is excited to be a part of a great organization doing even greater things for the community
Kim Newcomer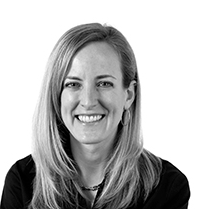 Kim's entire 20 year career has been dedicated to communications and marketing. After graduating with a BSBA from the University of Denver, her professional life began in marketing tourism in Colorado. She went on to lead a small nonprofit that focused on community problem solving though public/private partnerships. That public sector experience brought Kim to the City of Fort Collins where she managed the Communications and Public Involvement Office. Now, she is the CEO and co-founder of Slate Communications, a marketing and PR firm that works almost exclusively with local governments and public agencies. Slate supports the communication efforts of cities, towns, and counties across the nation.
Janis Burl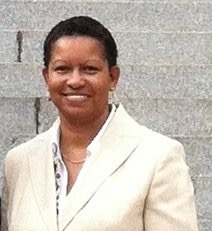 Janis Burl has been working for the Federal Government for almost 20 years and has led various Agency wide programs.  Before her government career, Janis worked at United Parcel Service where she quickly rose through the ranks to serve as Business Manager, Virginia District Quality Manager and the Virginia District Training and Development Manager. Janis is a graduate of Capella University, and holds a Master of Science degree in Organizational Management & Human Resource Management.  She was selected as one of the exceptional leaders in her Agency and is a graduate of the President's Management Council Interagency Rotation Program.
Daria Sanchez
Daria Sanchez is an Honours Bachelor of Commerce student specializing in International Management in her senior year. She has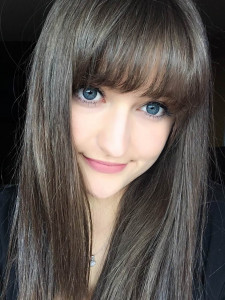 studied and lived overseas in Seoul, South Korea and speaks English, Russian, and Korean. She (obviously) loves languages, culture, travel, and also yoga. She is currently enjoying her role with the Canadian Federal Government as a Client Experience Analyst and loves to share her experiences of what it's like to work for the public sector as a student. She is passionate about the importance of workplace relationships, health, and how young people can lead in the public sector.
Ted Kniker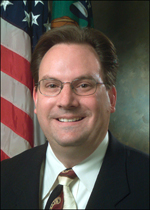 Ted Kniker is an internationally recognized expert and thought leader in organizational performance improvement, with extensive executive leadership roles in the public and commercial sectors.   His work as Chief of Evaluation and Performance at the U.S. State Department was recognized by President George W. Bush, benchmarked by OMB and called a best practice by the OIG.  He been nominated to serve in key advisory roles for OMB and the American Evaluation Association.  He  consults, coaches and facilitates C-level, Senior and Mid-level leaders in leadership, organization development, and performance improvement transformation efforts.  Ted spent 25 years in government and the last five in the private sector working with government.  He is an Adjunct Professor for American, George Mason University, and The George Washington and was on the Board of Examiners for the Malcolm Baldrige National Quality Award in 2004 and 2007.