Last month, we put out a call for our eleventh round of GovLoop Featured Bloggers – and you responded with amazing enthusiasm. Dozens of people from all walks of government and industry life sent in great ideas for posts about everything from staying relevant as a baby boomer to how cities can become better connected.
It was a tough process, but we were able to whittle down the applications to the following writers. Read on to meet the new GovLoop Featured Bloggers, who will be posting once a week for the next three months. We're excited to introduce you to them – and even more excited to read what they'll be writing about. You can follow along with all Featured Blogger posts here. (You'll know what you're reading is a Featured Blogger post by the yellow banner at the top).
Our Featured Bloggers will start their posts next week – so get ready!
Want to be a featured blogger but didn't make it this time or didn't apply by the deadline? Don't worry—we'll be hosting this challenge every few months. Make sure to check back March 2017. 
Kyle Barney
Kyle Barney is the CEO and co-founder of BeneGov, a company focused on boosting government efficiency and civic engagement through cloud-based technology. Kyle holds an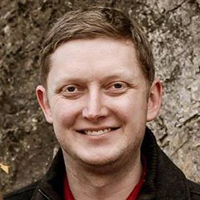 MPA from Brigham Young University and spent several years with the Utah Governor's Office of Management and Budget working to bring performance-based budgeting and more efficient processes to the Departments of Transportation, Corrections, and Environmental Quality. He also served as Chair of the Centerville Utah Parks and Recreation Committee. He now lives in beautiful Logan, Utah with his wife and two children. Find him on Twitter at @GovKyle.
Laura Biediger
As Community Engagement Coordinator with the City of Durham in North Carolina, Laura strives for better connections between the City and its residents. She also builds community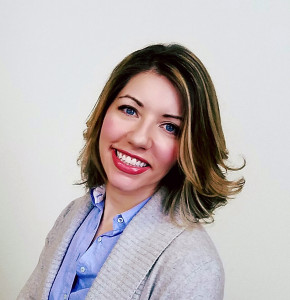 as a Code for Durham Brigade Captain and a member of the Junior League of Durham and Orange Counties Community Council, where she won Member of the Year in 2015. She enjoys local events, especially if they involve art, history, yoga, or movies. Her friends describe her as "an energetic firecracker," "a progressive professional with youthful optimism," and "unapologetically direct…in the best possible way." Laura received her Master in Public Administration from UNC. You can find her on Twitter here @laura_biediger.
Purvi Bodawala
Purvi Bodawala is a Senior Financial Analyst at the City of Thousand Oaks, California. She has more than 15 years of experience in project management, software development,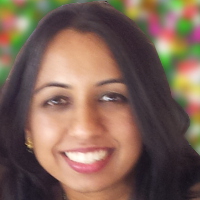 leadership, and information technology systems while holding two advanced degrees in Information Technology and Business Administration. She is currently working on implementing a wide variety of initiatives for the City, including performance measurements and process improvements. She also manages and leads Information Technology projects that have city-wide impacts while performing various technical tasks. Purvi enjoys working with city-wide departments, and tries to motivate gradual organizational shifts through her projects and ignite continuous improvement thinking.
Jeremy Booth
Born in Ohio, but deep down a Latino, Jeremy has spent over three years living abroad in Spain and Colombia and recently returned to the States with his Colombian wife. Now he is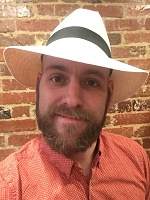 working to climb the ladder professionally while maintaining simple pleasures in Washington D.C. He enjoys cooking, traveling, reading, writing, and above all, dancing with his wife. Long term, he hopes to learn all he can, in as many places and languages as possible, all while sharing his experiences with others.
Bill Brantley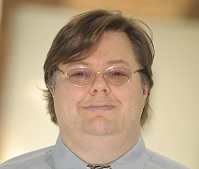 Dr. Bill Brantley has worked in state and federal government since 1991. He has also worked at a dot-com and a technology consultancy. Dr. Brantley has been an adjunct faculty member since 2000 at the University of Louisville and since 2014 at the University of Maryland. He currently works at the U.S. Patent and Trademark Office and previously worked at the Office of Personnel Management. Dr. Brantley is a certified project manager, a senior professional in human resources, a certified professional in training management, and a certified data scientist. Additionally, he is an open source developer active in the Drupal community.
Christian Carlson
Christian Carlson is the Director of State and Local Government Sales for Esri, responsible for leading the strategic direction of Esri's state and local government sector. Christian received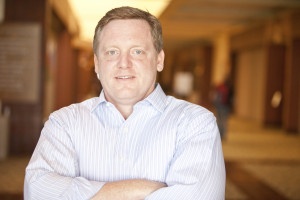 degrees in Economics and Geography from the University of Colorado at Boulder where he focused on GIS, natural disasters and natural resource economics. In 2008, Christian received his MBA from the University of North Carolina at Chapel Hill. Over the past 18 years, Christian has worked to promote the use of geography as a framework for better understanding, improved communication and data driven decision making.
Claudia Escribano
Claudia Escribano is a Senior Instructional Designer with C2 Technologies, Inc., a Vienna,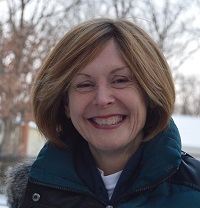 VA-based firm specializing in human performance improvement. She has more than 30 years of experience in designing and developing blended performance support solutions encompassing a variety of media, including interactive instructor-led classes, Electronic Performance Support Systems, Web-based training, and social technologies. Currently, she specializes in leadership development for both government and private sector clients. She leads the Association for Talent Development's Leadership Development Community of Practice. Her innovative approach to leadership development resulted in a Bersin Learning Leaders award for Vendor Innovation in Learning and Talent Management.
Kim Martin-Haynes
Kim A. Martin-Haynes has served as a human resources specialist with United States Citizenship and Immigration Services (USCIS) for eight years. In her position with USCIS, Kim works with supervisors and employees throughout the performance management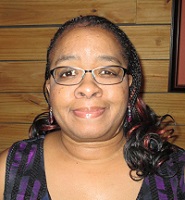 lifecycle. She earned a Bachelor of Arts in Journalism (several years ago, when Journalism was a viable career path) and Political Science from the University of Pittsburgh. She recently started her Master of Arts in English and Creative Writing at Southern New Hampshire University. In her downtime, Kim enjoys dancing, painting, reading, and writing.
Rick Nagel
Rick Nagel is a longtime Chicago-area journalist turned govie. He has reinvented his career several times, first as a news guy, then as one of the first Midwest editors of AOL's "Patch," and now as outreach coordinator for Kane County, IL. His quarter-century in newspapers includes working in virtually every position in the trade, from tiny hometown newspaper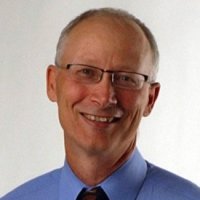 reporter to lofty vice president of editorial for Sun-Times News Media's West Region. Nagel looks forward to writing about the connection between journalism and government, what journalists and govies can learn from each other and how we can meld the disciplines to make the lives of the people we serve — citizens, viewers, audience, whatever you want to call them —  just a little bit better.
Kirsten O'Nell
Kirsten O'Nell has made it her mission to help improve the communication at all levels of an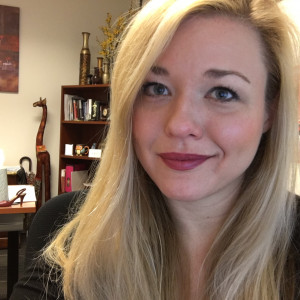 agency both internal and external. She moved to Richmond, VA after graduating from Drexel University with a MS in Human Resource Development. Before that she spent time at UC Davis and earned her BAs in Communication and Sociology – Organizational Studies. Kirsten is a self-identified information junkie for which she is currently seeking treatment, if anyone knows of a cure please seek her out on Twitter or Medium at ohkirsten.
Michelle Rosa
Michelle Rosa is the Program Manager of an enterprise-wide system which provides crucial information and tools to Information Technology decision makers. Michelle began her career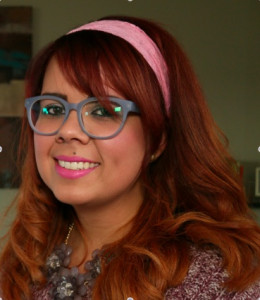 in the federal government in June of 2015, after working as a federal contractor for over 6 years. Michelle volunteers as the Member Experience Director for Young Government Leaders (YGL), a non-profit organization that strives to educate, transform and inspire the current and next generation of government leaders. Michelle is originally from Puerto Rico and she considers herself a Diversity champion, Hispanic Millennial Workforce enthusiast and women's equality ambassador.
Caroline Smith
Caroline Smith is a community organizer working with many others to build towards a vision of a more equitable, connected Yale-New Haven community. After graduating from Yale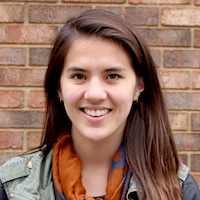 University, she works as the Impact Manager at SeeClickFix — a civic technology company that connects citizens with their local governments. She is the Co-Organizer of New Haven Bike Month and Co-Founder of Collaboratory. She's received the Yale Presidential Public Service Fellowship, Yale Seton Elm-Ivy Award, Neighborhood and the City of New Haven Individual Innovator Award for her work.
Yolanda Smith
Yolanda Clemons Smith began her career in public finance as an Associate Director with Standard & Poor's but she has spent the last 17 years in school finance.  After leaving the private sector, she formed a professional development business before joining the NYC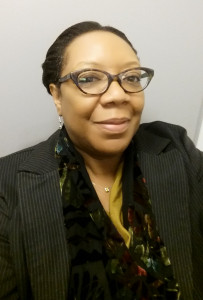 Department of Education. For several years, she guided school personnel through the budget process before combining her policy background and budget expertise at the NYC Independent Budget Office. Currently, she delivers analysis on a $23 billion budget and regularly meets with the DOE to question, discuss, highlight, and sometimes critique the financial performance of the largest school system in America.
Ellen Steinlein
Ellen Steinlein is a Senior Organizational Development Specialist at the Human Services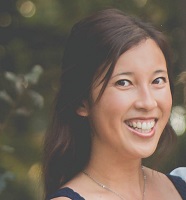 Agency of San Francisco. She is pioneering competency modeling as an organization wide initiative to align all human resource functions to elevate the performance of the Agency and ultimately the employee and client experience. Prior experience in private and public industries include survey design and analysis, managing the hiring and exams process, and building an online onboarding process for new supervisors. She received her Master's degree in Industrial Organizational Psychology from San Francisco State University and Bachelor Degrees in Global Business and Psychology from the University of Redlands. Ellen lives with her husband in Dixon, California, with their two children, Spencer and Amber.
Kathleen Vaught
Kathleen Vaught began her career in a dramatic fashion. Literally earning her Bachelor of Arts in Drama from the University of North Texas, Kathleen continues to garner success in both corporate and municipal settings. Her intensive theatrical training proved the perfect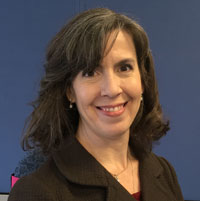 foundation for her skills in public and private communications, project management and design implementation. Kathleen currently maintains a successful career in municipal public and media relations. In addition, she is an actor, folk artist, poet, playwright and published writer. She and her husband of 25 years have two remarkable teenage children who they consider their greatest accomplishments.
Chris Wistrom
A graduate of Northern Michigan University, Chris has a degree in Gerontology and is currently employed as an Independent Living Specialist at Disability Network/Lakeshore (a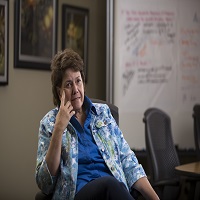 Center for Independent Living located in Holland, Michigan). Chris works with residents in local nursing facilities assisting them in returning to community-based living, and with disabled American Veterans to facilitate independent living. A former Michigan Long Term Care Ombudsman, she has worked with senior citizens and persons with disabilities for over 25 years. Current interests include assistive technology, Veterans issues, emergency preparedness planning and service dog training.
Rachel White
Rachel has been a science writer for the USDA Forest Service for 12 years. Before that she was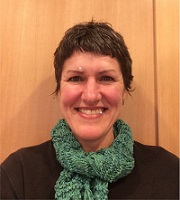 with the US Fish and Wildlife Service doing wetland bird surveys and working on a fire crew. She is proud to serve the Forest Service's mission of protecting public lands for the greatest good. She likes dry humor, spicy food, and hot weather. She is good at listening and worrying. She grew up in Montana and now lives in Portland, Oregon.