This month, we put out a call for our ninth round of GovLoop Featured Bloggers – and you responded with amazing enthusiasm. Around 100 people from all walks of government and industry life sent in great ideas for posts, about everything from technology challenges in city government to using Twitter to monitor food safety in your city.
It was a tough process, but we were able to whittle down the entries to the following writers. Read on to meet the new GovLoop Featured Bloggers, who will be posting once a week for the next three months. We're excited to introduce them to you – and even more excited to read what they'll be writing about. You can follow along with all Featured Blogger posts at this link. (And you'll know if what you're reading is by a featured blogger by the nifty banner at the top.)
Our featured bloggers will start their posts the week of July 25th — get ready!
(Want to be a featured blogger but didn't make it this time or didn't apply by the deadline? Worry not – we'll be hosting this challenge every few months. Make sure to check back in September 2016 for details on the next cycle.)
Roman Alvarez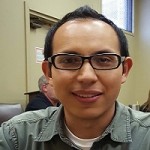 Roman Alvarez currently works as a Program Manager for the Permian Basin Regional Planning Commission. He oversees the Commission's grant activities in the areas of municipal solid waste and pipeline safety awareness. Roman's previous experience also includes local public transportation, aging issues, and grant writing. Outside of work you can find him trawling the nearest bookstore, running alongside an eager black Labrador retriever, and volunteering as a board member for a local nonprofit. Roman currently resides in West Texas with his wife, Myra, and their two dogs.
Katie Atkinson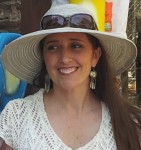 Katie Atkinson got her AA in computer drafting in 1991. Previously, she worked for an architect in the summers and taught skiing in the winter. She started working doing architectural, landscape design, engineering drafting, and cadastral drafting, eventually moving up to MHM Land Surveyors in 2005. She began working as Yuba County GIS Analyst in October of 2005, and now serves as an IT Analyst. In her current role, she maintains machines that run ESRI and AutoCAD products, the county Parcel and Centerlines layers, address points, special districts, maps and data for many of the county's programs. She loves GIS maps, data and working for Yuba County.
Tracey M. Batacan
Tracey M. Batacan is a Public Affairs Officer with Federal Protective Service, Office of Communications, Department of Homeland Security. She manages web content, writes articles, fact sheets, talking points and executive messages. She is also an Adjunct Professor of Communications at Trinity University – DC. Her professional experience includes working in Federal Emergency Management Agency External Affairs Office. In addition, she served as the Communications Manager for Verizon Information Technology. She received her Bachelor of Arts Degree in Communications from Pennsylvania State University and received her Master of Arts Degree in Communications from Trinity University – DC.
Crystal Bright
Crystal Bright works as the Deputy Director of Preparedness in a charming and robust city. She has been in public service since 2004, and has been an Emergency Medical Technician since 2000. She enjoys working and engaging with members of her community. Currently, she is enrolled at Towson University for Communication Studies and Political Science. In her free time, she enjoys reading, journaling, biking trails and browsing museums and boutiques. In the future, she envisions herself as a professional blogger, community activist and entrepreneur.
Jeri Buchholz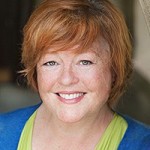 Jeri Buchholz is a thought leader, commentator, and former Chief Human Capital Officer of NASA. Having begun her career as a Peace Corps Volunteer, she now serves as the Strategic Business Development Advisor for FMP Consulting. In that role she advises organizations on human capital strategy, employee engagement, and leadership development. Jeri is a regular guest on the ABC 7 talk show Government Matters and a frequent public speaker. A big believer that a 5000 mile journey begins with a single step, she has spent her life working to make the world just a little better every single day.
Yesenia Flores Díaz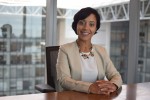 Yesenia Flores Díaz is a public affairs specialist within the U.S. Department of Health and Human Services, Health Resources and Services Administration (HRSA),Bureau of Health Workforce. Prior to joining HRSA, she was a Public Health Advisor at the President's Council on Fitness, Sports and Nutrition and the Substance Abuse and Mental Health Services Administration. Yesenia earned a BA in English from Lehman College and a MS in Organizational Counseling from the Johns Hopkins University. Yesenia is a 2011-2012 National Hispana Leadership Institute fellow, a 2015 New York City Marathon finisher and completed the Voices of Our Nations Arts memoir workshop in 2015 and 2016.
Laurel Fielding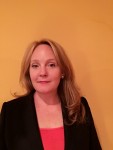 Laurel Fielding is a seasoned technology leader and an industry veteran who has more than 15 years of experience in driving innovative technologies in the government marketplace. She is a well-recognized subject matter expert and thought leader in the areas of data analytics, business intelligence, performance management technologies, cloud computing, and more. Currently, Laurel serves as Chief Technology Officer for NetComm, where she oversees the company's engineering, technical design, and product development teams. Laurel earned an M.S. in software engineering from George Mason University and is a George Mason University Industrial Advisory Board member.
TS Hamilton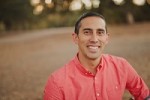 TS Hamilton is the Learning and Development Manager at California State Teachers' Retirement System (CalSTRS). He has been with CalSTRS for the past seven years. He has his Masters in History and his Instructional System Design certificate. In his professional time, TS researches leadership development, emotional intelligence, and innovation via technology. In his spare time, he enjoys spending time with his family, reading for leisure, and coaching high school wrestling. He believes that working for state government allows him to do the most good for the most people.
Joe Kim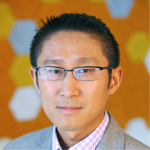 Joe Kim is the Senior Vice President and Global Chief Technology Officer at SolarWinds, providing the overall technology strategy, product architecture and platform advancements for the company's 30+ IT management products. Previously, Kim was the General Manager of Hewlett-Packard Enterprise's Transform business unit responsible for product strategy, management, engineering and execution of five new, innovative products in the IT Operations Management (ITOM) space, and the CTO for HP Software's Application Delivery Management (ADM) and ITOM businesses responsible for leading the development of transformational technologies and forward-thinking ideas. He has held other executive leadership roles at General Electric, Berkshire Hathaway and start-ups. Kim holds a Bachelors in Computer Science, and Criminology and Law Studies from Marquette University.
Jael Maack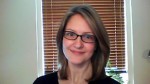 Jael Maack has 15+ years of experience in public sector services marketing, including child support solutions, health and human services, transportation, electronic payment solutions, and customer care. She is currently the Director of Content and Social Marketing at Xerox Public Sector Services, where she leads content creation and distribution efforts in support of state government solutions.
Susan Milstrey Wells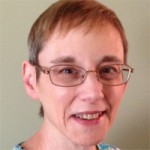 Susan Milstrey Wells has 30 years of experience writing for the federal government on contracts in mental health, substance abuse, and homelessness. She wrote speeches, issue briefs, guidebooks, and reports to Congress and taught plain language writing to federal employees (she is a huge fan of the Oxford comma). As a freelance writer, Ms. Wells now concentrates on speech and blog writing and developmental editing. She is the author of A Delicate Balance: Living Successfully with Chronic Illness (Da Capo Press, 2000). Ms. Wells collects pink flamingos and has recently discovered the joys of camping (in a 40-foot RV).
Janice Roper-Graham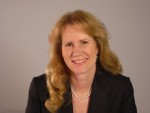 Janice Roper-Graham, ABC, PMP, sits at the intersection of strategic communications and technology. In the early 2000s, she served as a Client Executive with USinternetworking (USi), the firm that pioneered cloud technology (since acquired by AT&T). She then set up a MarketingEngineSM for eTelemetry, a business intelligence firm that holds a patent for passively collecting network packets and dynamically associating a users' IP address, the PC's MAC address and the name of the user. In 2005, Janice founded Outreach Process Partners, LLC (OPP). OPP is an award-winning provider of technology savvy program support and stakeholder engagement to DoD, DHS, HHS, DoC, DoT, GSA, EPA and other federal, state/local and private clients. Janice has spoken at conferences on growth hacking, communicating science to non-technical audiences and the listening side of communications. She is currently working in partnership with the Project Management Institute (PMI) on a series of studies relating to federal best practices in project and program management. The first in the series on performance measures will be released in early 2017.
Larry Schooler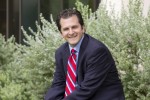 Larry Schooler manages community engagement, public participation, and alternative dispute resolution projects for the City of Austin, Texas, where he conducts small and large group facilitation, strategic planning, collaborative problem solving, consensus building, and mediation sessions. Larry also works as a mediator, facilitator, and public engagement consultant for outside clients. He is a senior fellow at the Annette Strauss Institute for Civic Life at the University of Texas; on the faculty of Southern Methodist University; and a past president for the International Association for Public Participation (IAP2-USA). His work has been featured by a variety of organizations and publications, including Harvard's Kennedy School of Government and the National League of Cities.
Lacey Scully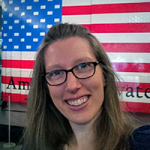 Lacey Scully is a Communications Specialist and Training Coordinator, who has been working for the General Services Administration (GSA) since May 2012. Born and raised in Kansas, this Midwest girl has a passion for the written word and is always looking for new adventures. Before joining the GSA, Lacey served for two years in the Peace Corps as a Girl's Education and Empowerment Volunteer in a remote West African village. In her spare time, Lacey and her husband love to cook, explore and play with their dachshund mix rescue dog, Sgt. Pepper.
Joan C. Smith 
Joan C. Smith has been in county government for 12 years and has worked in a couple of contractor positions to include the USPC and The DOE (Fitness Centers). Her full time career in government began in 2004 as an Eligibility Worker with Fairfax County Department of Family services where she served the residents of Fairfax County for 7 years. Joan then moved to Arlington County Government in December 2011 as a Customer Service Consultant/Eligibility Worker 11 working under the Department of Human Services. In August 2015, she accepted a developmental position in the Arlington County Board. Joan currently assists residents and employees in this capacity. She is also pursuing her Masters in Human Resource Management through Southern New Hampshire University. She was nominated to The National Society of Leadership and Success and is pursuing the leadership tract under the society. Joan is a native Washingtonian and enjoys learning, writing, reading, helping people, and sewing and crafting.
Stephen Zelcer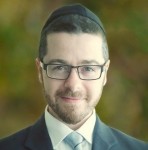 Stephen Zelcer is a Federal Employee Financial Advisor who stands at the intersection between Federal Benefits and personal finances. He has been providing personal financial planning to federal employees at all levels, including senior executives and judges, since 2007. Stephen is also an accomplished lecturer, having personally presented over 200 financial planning seminars, teaching thousands of Federal employees at dozens of agencies about all aspects of federal benefits. Stephen has created numerous financial planning resources for Federal Employees, which you can access on his websites StephenZelcer.com &TSPplanning.com.