What better way to start the summer than with some fresh perspectives and insightful thought leadership?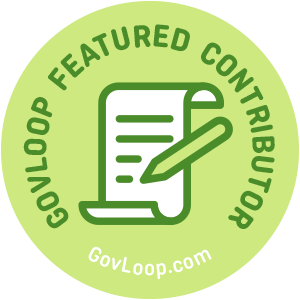 We've got a great line up with GovLoop's 16th round of Featured Contributors who bring all sorts of perspectives to the table.
Read on to meet these contributors for GovLoop who will be posting once a week for the next three months. They bring a variety of government experience ranging from analytics to foreign language training to change management to customer service and innovation in government.
Gerome Banks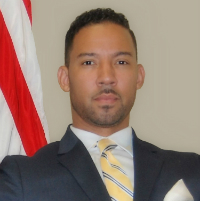 Gerome Q. Banks is the Army Reserve Command Chief of Protocol at Fort Bragg, North Carolina.  He serves as the technical authority for all protocol matters and has full responsibility and delegated authority to carry out the requirements of the Commanding General. Before the Department of the Army, Gerome served as Director of Ceremonies and Protocol for Joint Base Andrews, Maryland, maintaining largest and busiest protocol office in the Department of Defense.  Gerome is also an Army Reserve Officer, serving in the 5-108th Battalion, Fort Bragg. He enjoys life in Fayetteville, North Carolina, with his wife, Karina, and daughters, Regina, Lacey, and Anaiya.
Courtney Belme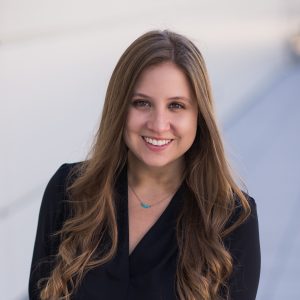 Courtney is the digital marketing analyst at Granicus, a SaaS company working to empower modern digital government. She previously worked at GovLoop where she wrote and reported on technology in government. She holds a Master of Science in Terrorism and Homeland Security Policy and a Bachelor of Arts in Justice and Law from American University. When she's not writing emails and tweeting up a storm at Granicus you can find her in Arabic class, reading a good book, or planning her next vacation. Fun fact: Courtney used to oversee the Feature Contributor program! Twitter: @Granicus
James Brooks
James Brooks is trying to get his public affairs skills right for 30+ years but communications keeps changing. He is an accredited public relations and military communication by the Public Affairs Relations Society of America. Following 20 years in a Navy uniform, Brooks had to decide what to wear each day in his second career as a civilian public affairs specialist.  He has worked with the Army, Navy, and U.S. Small Business Administration.A proud Purdue University alumnus, Brooks now lives and works in Italy, hoping for changes in the new tax law or a waiver of the DoD five-year overseas limit. Facebook: https://www.facebook.com/brooksinkeywest, Twitter: @pub_discourse LinkedIn: https://www.linkedin.com/in/jamesebrooks/.
Anthony Calabrese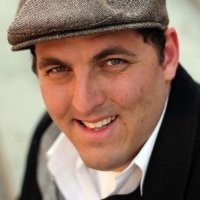 Anthony Calabrese is the Digital Marketing Lead at the U.S. Census Bureau where he's using data to drive action and raise awareness of key initiatives like the 2020 Census, the American Community Survey, America Counts, Statistics in Schools, and the Economic Census. Before joining the Census team, he worked on digital communications and outreach for HealthCare.gov at the Centers for Medicare and Medicaid Services and the Department of Health & Human Services. Prior to entering public service, he specialized in data visualization at the State of the USA and data-driven projects at U.S. News & World Report.
Christopher Dina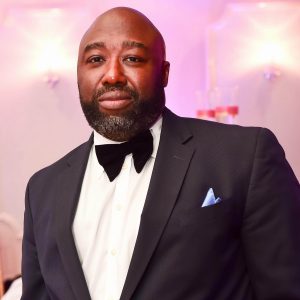 Christopher Dina is a Management Analyst with DC Government Department of Motor Vehicles. His role as analyst is to address customer-related issues, implement policies and procedures, manage various programs and contracts, perform process improvements and organizational development. In addition, he serves as the SME on the Vehicle Services capacity projects and programs by providing leadership in projects, integrating team work, evaluating vendor performance, development and implementation of change management strategies, and quality business process improvements.
Jonathon Ende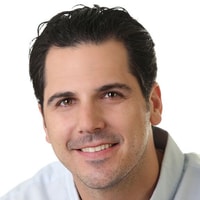 Jonathon Ende is a seasoned entrepreneur with a history of growing startups. In 2012, Jonathon founded SeamlessDocs, a government form automation company that empowers governments to digitize their paper-based process. Since 2012, Jonathon has served as SeamlessDocs' CEO, overseeing ambitious expansion throughout the public sector. To date, SeamlessDocs works with hundreds of governments, providing millions of citizens with access to online services. By developing the tools for governments to transform their interactions with constituents, SeamlessDocs – with Jonathon at the helm – reinforces the notion that "Government is Beautiful" and allows governments to operate more efficiently, and yes, more seamlessly.
Tracy Gaia

Tracy Gaia is a criminal justice social worker residing in the Dallas-Fort Worth area of Texas, working as a Dallas County CSCD trainer and at a private psychiatric hospital as a LMSW clinician conducting psychosocial intake assessments. Tracy's professional areas of interest include staff development, continuous process improvement, and specialized supervision and programming that include a gender sensitive, trauma-informed approach. Personally, Tracy loves spending time with her family, friends and dogs especially when it involves hiking, backpacking and traveling. Although Tracy is a transplanted Texan, the state of Oregon will always have a special place in her heart.
Erica Harris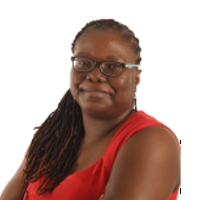 Erica has 20+ years in the technology field with expertise in programming, web design, policy development, public financial management, open data, formal project, risk and change management standards interspersed with training delivery and facilitation. She is a coach and mentor, volunteers with a number of professional organizations including the Jamaica Computer Society and serves on a number of inter-governmental committees. Erica is an avid container gardener (vegetables and herbs), an amateur 'do-it-yourselfer', and future polyglot.
Sara Hudson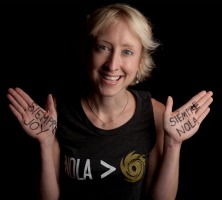 Sara Hudson is a writer and technologist, a New America Public Interest Technology Fellow, formerly Department of Justice and City of New Orleans (Office of Homeland Security and Emergency Preparedness, Office of Information, Technology, and Innovation). She created NOLAready, New Orleans' first one-stop shop for disaster response during hurricanes, led digital and social media emergency communications post-Katrina, then built nola.gov on a small but mighty team of two. At New America, she researches how people improve how government supports our communities, and writes stories for national audiences to amplify incredible local work and expose why government change is hard, how it's done, and why it matters.
Tamara Key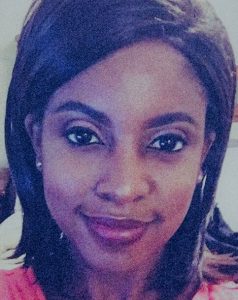 Georgia-born Tamara Key has been an analyst with the federal government for over a decade, working with both the Defense Department and the Department of Homeland Security. Her experience in a wide breadth of disciplines has informed her interest in and ability to provide information on such topics as analyzing current and evolving political policy, career development, conflict management, employee relations, and other topics of the day. She holds a Masters of Public Administration degree and has been a writer and editor in varied capacities for many years.
Hope Marshall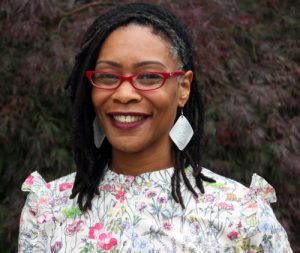 Hope Marshall is a native of the DC Metro area. At present, she serves as an IT Training Specialist with the U.S. Department of Agriculture. With over 6 years' experience in Workforce Development, Hope has extensive knowledge in training and facilitation, interview coaching and preparation, and resume and cover-letter writing. Committed to public service, Hope is also a Veteran of the U.S. Navy, and an AmeriCorps VISTA alum. She also holds a Bachelor of Science degree in Sociology/Anthropology from Towson University.
Amen Ra Mashariki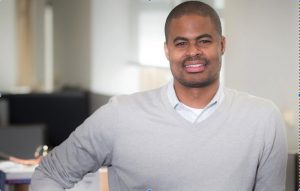 Dr. Amen Ra Mashariki returns to the Featured Contributor program and is Urban Analytics Lead at Esri, where he is responsible for messaging and strategy around the collaboration between government, academia, and the private sector in the areas of data analytics and smart cities. As a former Chief Analytics Officer for New York City, Amen ran a civic intelligence center that allowed one of the largest cities in the world to aggregate and analyze data from across agencies. He also served as an Adjunct Associate Professor at New York University and currently as a Fellow at the Harvard Ash Center for Democratic Governance and Innovation.
Rick Pfautz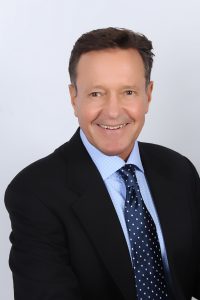 Mr. Pfautz is a Washington DC area small business owner, author and recently, a software (apps) developer. A graduate of the US Air Force Academy, Rick began his career in Space Systems project management. In his last military assignment, he worked jointly with NSA and NASA. Transitioning to the Aerospace industry, he became a business manager for several large programs at Northrop Grumman. His next move was into Sales for two international software companies. Rick became a Certified PMP in 2010 and earned an Innovation Consultant certification in 2016. His latest project is a new book on Leadership Competencies scheduled for publication this summer (2018).
Charice Pidcock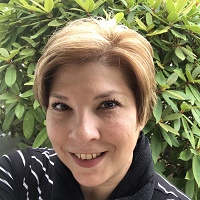 Charice has extensive leadership training and experience leading groups through various change efforts, from developing new processes to conflict resolution. Charice facilitates large, complex stakeholder events for Washington's largest Agency, including regional summits about complex client placement. The continuous improvement journey commenced for Charice in the early '90s during the Total Quality Management era. Charice began serving in Washington State in 2006. Honing and broadening her skills, Charice learned other disciplines, methodologies, and techniques and became Lean Six Sigma Green Belt certified in 2014. 
Sherie Sanders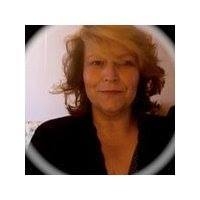 Sherie Sanders is a free lance writer who has worked for local government and peripheral organizations, nonprofits and community agencies in both professional and volunteer capacities. She is also a sociology adjunct whose mission is to leave a bit of the sociological imagination every place she goes.  A Midwesterner at heart, she keeps returning to her native Illinois after decades in California and Arizona.  She is currently living in Southern Cook County where her hobbies include exploring the forest preserves.  She is pack leader (in name only) to two rescue dogs!
Anna Taylor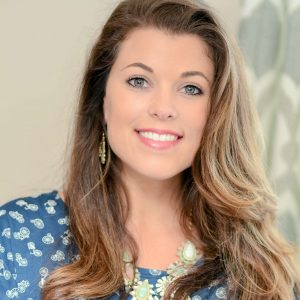 Anna Taylor is a Public Affairs Specialist for the Department of the Navy, where she plans, coordinates, designs and executes various public affairs projects and programs.  She has worked in the public relations field since 2011 and is most interested in reputation management and crisis communication. Anna received her Master of Science Degree in Public Relations from Syracuse University's S.I. Newhouse School of Public Communications and her Bachelor of Arts Degree in Creative Writing from Florida State University. In 2016 she was named valedictorian for the Defense Information School Public Affairs Qualification Course, an intensive eight-month program for military officers and civilian public affairs professionals. Twitter: @Annataylou and www.annataylorpr.com.
Gabrielle Wonnell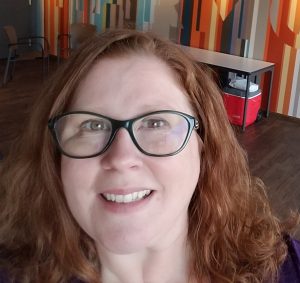 Gabrielle Wonnell is passionate about lifelong learning, developing leaders and serving her neighbors. She currently works as the Training Administrator for the Franklin County Department of Job and Family Services, a role that aligns all three of her passions through her career. She leads a team of nine trainers in onboarding training and continued professional development for a staff of 610. Her team is redesigning curriculum to be leaner-centered. Wonnell created and implemented Professional Pathways, a series of professional growth workshops. And, she earned her Master of Public Administration from Ohio University's Voinovich School of Leadership and Public Affairs. Twitter: @Gabrielle1L
Katherine Yemelyanov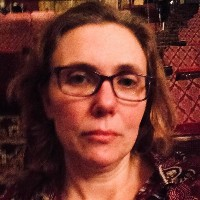 Katherine Yemelyanov is currently Deputy Director of the Office of Language Services in the Bureau of Administration at the State Department. In her role, she ensures worldwide delivery of foreign language interpreting and translating services to the President and Vice President, Secretary of state, Secretary of Defense and officials throughout the federal government. In addition to being an experienced GS-15 employee, she is also an experienced writer. Katherine has her own personal blog, the Salary Mom Chronicles, and is a freelance contributor to other sites. She holds a BA in International Relations from Michigan State University and is fluent in Russian and Hebrew.