The hot summer months can drag on at times, making it difficult to stay on task in the office. Focusing on budget reports and communications strategies can be challenging when the weather is nice and the pool is calling your name. It's times like these that you may find yourself a little disconnected from your work and looking for something to inspire you and reconnect you to your agency's mission.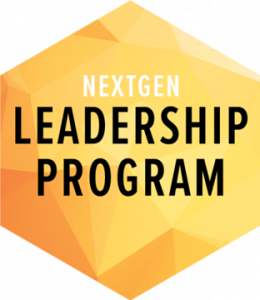 That's why for this week's NextGen Leadership post we wanted to bring you some inspirational quotes from some of our favorite govies. More importantly though, we want to know which individuals in the public sector inspire you! So, after checking out our favorite words of wisdom, post a quote or an anecdote in the comments to share your favorite piece of inspiration with the rest of the community.
"Success isn't about how much money you make, it's about the difference you make in people's lives." – Michelle Obama, First Lady of the United States
"It took me quite a long time to develop a voice, and now that I have it, I am not going to be silent," Madeline Albright, Former Secretary of State
"A leader takes people where they want to go. A great leader takes people where they don't necessarily want to go, but ought to be." – Rosalynn Carter, former First Lady of the United States
"The price of doing the same old thing is far higher than the price of change." – Bill Clinton, former President of the United States
"Without continual growth and progress, such words as improvement, achievement, and success have no meaning." – Benjamin Franklin, Founding Father of the United States
"If we want unity, we must all be unifiers. If we want accountability, each of us must be accountable for all we do." – Christine Gregoire, Former Washington State Governor
"My career has had chapters, and my husband's career has had chapters, and we have figured out ways to mesh those in a way that has mostly worked. Sometimes it has worked more smoothly than others. We certainly don't think we have it all. Taking a moment to be grateful in spite of the challenges can be helpful." – Dee Dee Meyers, First Female White House Press Secretary
Now it's your turn! Share your favorite inspirational govie quotes in the comments.