Last month, we put out a call for our thirteenth round of GovLoop Featured Bloggers – and you responded with amazing enthusiasm. Dozens of people from all walks of government and industry life sent in great ideas for posts about everything from staying relevant as a baby boomer to how cities can become better connected.
It was a tough process, but we were able to whittle down the applications to the following writers. Read on to meet the new GovLoop Featured Bloggers, who will be posting once a week for the next three months. We're excited to introduce you to them – and even more excited to read what they'll be writing about. You can follow along with all Featured Blogger posts here. (You'll know what you're reading is a Featured Blogger post by the yellow banner at the top).
Our Featured Bloggers will start their posts next week – so get ready!
Want to be a featured blogger but didn't make it this time or didn't apply by the deadline? Don't worry—we'll be hosting this challenge every few months. Make sure to check back September 2017. 
Caroline White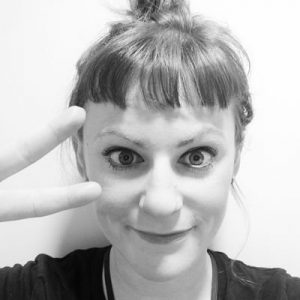 Caroline is from the UK but has been based in New Zealand since January 2016. She works for IT company, Datacom, as a User Experience (UX) Analyst. This mainly involves researching and designing apps and websites for local government organizations and their customers in a bid to make them as user-friendly and intuitive as possible. She also curates a newsletter for local government innovators and is particularly interested in how smart city technology and social media can be leveraged to improve the lives of people on a global scale.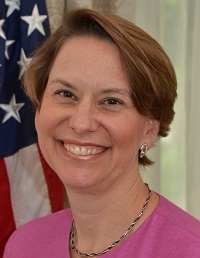 Beth Payne
Beth Payne is the Director of the U.S. Department of State's Center of Excellence in Foreign Affairs Resilience. She served as a U.S. diplomat from 1993 until 2016, spending over a decade studying and applying resilience skills and principles.  Her previous assignments include postings at the U.S. Embassies in Senegal, Rwanda, Israel and Kuwait and as the U.S. Consul General in Kolkata, India. In 2003, she opened the Office of the U.S. Consul in Baghdad, Iraq, where she received the State Department's award for heroism for saving the arm of a fellow Foreign Service professional.
Stewart Fearon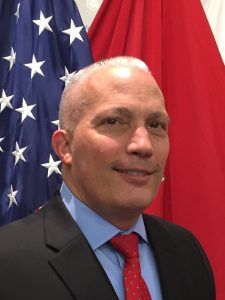 Stewart R. Fearon, PMP serves as the Chief Business Management Division for the USACE South Pacific Division.  He is responsible for providing strategic and technical leadership to improve mission execution throughout the South Pacific Division.  Prior to this he served as the Director of Public Works for the 63d Regional Support Command.  He holds a master's degree in Strategic Studies from the U.S. Army War College, an MBA from National University, a Bachelor's of Science in Mechanical Engineering from the United States Military Academy and is a Harvard Senior Executive Fellow.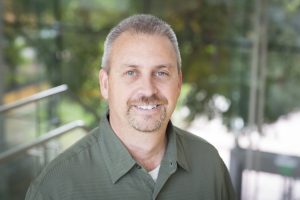 Chris Thomas
Christopher Thomas is the director of government markets for Esri. He has nearly 30 years of experience working in and with governments around the world to integrate technology into their business processes. Christopher is viewed as a pioneer and thought leader in the field of GIS, with credits ranging from the first documentation of the business value of GIS in government to some of the world's first implementations of enterprise systems, mobile government, e-government, 3D statistical modeling for decision support, and public access governance.
Tom Bryson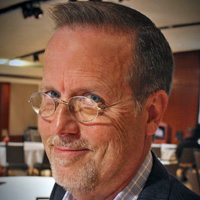 A native of New Orleans and a 1983 graduate of LSU, Tom Bryson is a 27-year veteran of municipal government communications, currently serving as Communications Director for the City of Farmers Branch, Texas. Following an early career stint as a newspaper reporter, he came in from the dark side in 1990 working for the City of Duncanville, where he remained for nine years. At Farmers Branch, he is responsible for all city internal and external communications activities. Tom is also a past President of the Texas Association of Municipal Information Officers and is currently Vice President of 3CMA, the national City-County Communications and Marketing Association. In his free time, Tom enjoys writing, watching an unhealthy amount of television, and playing golf badly. He is married to Dr. Mechelle Bryson, head of schools at Westlake Academy in Texas. They are proud parents of son, Taylor, a 21-year-old sophomore at Centenary College of Louisiana.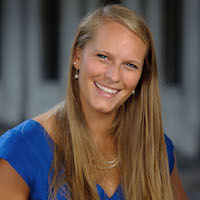 Elle Hempen
While managing the philanthropically supported RE.invest Initiative, Elle experienced the frustration and inefficiency cities face when working to upgrade infrastructure systems. Seeing an opportunity to help communities save money and make smarter choices, Elle spearheaded development of The Atlas Marketplace and now serves as CEO. Previously, Elle was a Partner at re:focus partners, and Special Assistant in EPA's Office of International and Tribal Affairs where she led efforts to increase investment in urban sustainability and support environmental entrepreneurship. Elle is an MBA candidate at University of California-Los Angeles, and received her B.A. in Public Policy from the University of Michigan. You can find her and the Atlas on Twitter.
William McNamara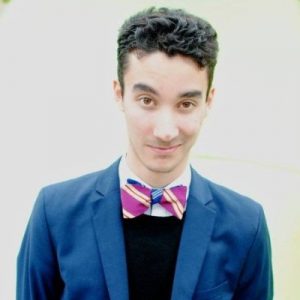 William is a technology professional at the leading edge of digital transformation in the public and private sector. He's currently reading "Innovative State" by Aneesh Chopra and holds a B.A. in Law & Society with a Certificate in Politics, Policy, and the Law from the American University School of Public Affairs.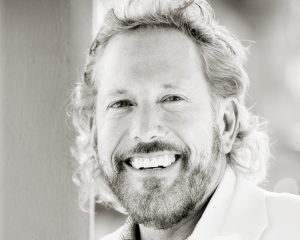 John Keese
A government cloud expert, currently Senior Vice President, Enterprise Analytic Cloud Platforms at IntelliCog, Inc and previous founder & CEO of Autonomic Resources, and then Director, of Government Cloud Services for CSRA after their acquisition of Autonomic Resources. Spearheaded Autonomic Resources' efforts to gain recognition as first ever accredited cloud service under FedRAMP and DoD. Recognized for entrepreneurial and creative spirit. Worked with departments and agencies to meet objectives and maintained successful record of contract wins both as prime and subcontractor. John has a BS from State University of NY at Brockport in Economics. You can find him on LinkedIn here.
Lekshmy Sankar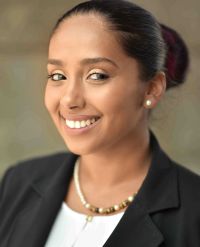 Lekshmy is an Applications Manager for the Colorado Department of Transportation (CDOT). She drives effective change and champions new technology initiatives in every aspect of her career while streamlining processes at the same time. Lekshmy also serves on various IT committees and frequently speaks nationwide on effective change management and managing innovation. She obtained her MBA and MSIS from Indiana University and holds a BS in Engineering from Clarkson University. You can find her on LinkedIn here.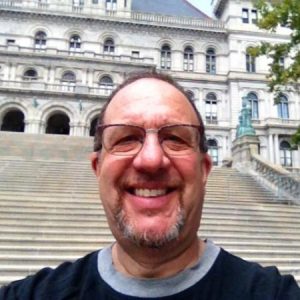 Larry Till
Larry Till is a professional public sector communicator and educator with a passion for language and a fascination with technology. Born and raised in Toronto, Ontario, Larry's spent most of his career with the Ontario provincial government. He's currently the Manager of Strategic Communications and Issues with the Ministry of Community and Social Services and Ministry of Children and Youth Services. He also teaches communications and issues management to graduate students in Humber College's Public Administration Program. Larry and his wife Diane, also a govie, have two millennial daughters who are the proud products of a public education system. You can find Larry on Twitter, LinkedIn and Facebook.
Glen Alleman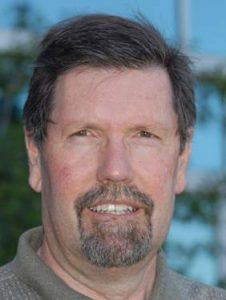 Glen B. Alleman leads the Program Planning and Controls practice for Niwot Ridge, LLC. In this position, Glen's brings his 25 years' experience in program management, systems engineering, software development, and general management to bear on the problems of performance based program management. Mr. Alleman's experience ranges from real time process control in a variety of technical domains to product development management and Program Management in a variety of firms including Logicon, TRW, CH2M Hill, SM&A, and several consulting firms before joining Niwot Ridge, L.L.C. Mr. Alleman's teaching experience include university level course in mathematics, physics, and computer science. Currently Mr. Alleman is a Principle at Niwot Ridge, LLC and the developer of the Deliverables Based Planning® method and applies to its Aerospace, Defense, and Enterprise IT engagements.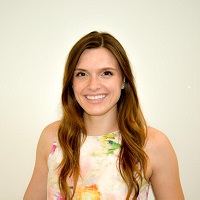 Jaclyn Grigg
Jaclyn Grigg serves as a chief of staff within the National Institutes of Health, the largest biomedical research agency in the world. While she's worked in various areas of marketing, communications, and HR in small-to-mid-sized companies for the past 6 years, she's loving her time affecting federal change since 2015. With formal education in psychology, philosophy, and social policy, Jaclyn is interested in all things human, ethics, and science, and when she's not working the 9-to-5 lifestyle in and around DC, you can find her hiking, debating, or scoping out the newest farmer's market in town.
Drew Lessard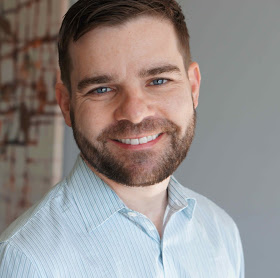 Drew Lessard is Product Marketing Manager at Economic Systems Inc (EconSys). As an experienced digital marketing professional, Drew helps bring EconSys products to the federal government and ensure they are solving real pain points for employees, managers, and HR stakeholders. He's passionate about helping EconSys deliver value to the federal government through Workforce Analytics, HR Services, Management Consulting and our signature HR Software– FedHR Navigator. Drew has a background in marketing, analytics, and product management. He earned an MBA from Duquesne University, an MA in Economics and BA in Economics from Boston University. You can find him on LinkedIn and Twitter.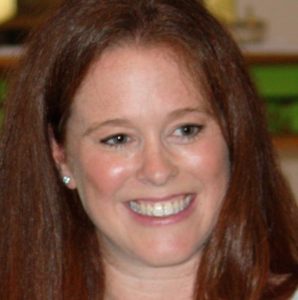 Heather Gittings
Heather Gittings is Director of Public Sector Solutions at Qlik, a leader in visual analytics. Heather leads Qlik's public sector go-to-market initiatives spanning solution development, partnering, sales and marketing. She's spent a more than a decade in the analytics space, and prior to joining Qlik, led IBM's North American business analytics marketing practice. Heather received a Masters in Business Administration from the University of Delaware, and a Bachelors in English and Technical and Scientific Communication from James Madison University. You can find her on Twitter here.
Sarah Siddons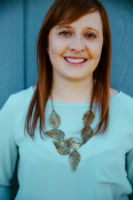 Sarah M. Siddons is a Senior Analyst at Intellizant LLC, a management & technology consulting firm. At Intellizant, Sarah acts as a business analyst for several federal projects, assisting with change management activities, business process outreach and developing trainings for government financial systems. Previously, Sarah worked as a public relations professional, working exclusively with nonprofits and foundations to both plan and implement social change.  She graduated from West Virginia University's Reed College of Media with a MS in Integrated Marketing Communications (IMC) and a BS in Journalism, with a focus on Public Relations and Business Administration.