For most people, a new year means a new year's resolution. Something you try to improve about yourself, whether it be getting into shape, or smiling more often, or a million others in between. Getting a fresh start is a nice idea, and was even the inspiration behind Pantone's Color of the Year for 2017. However, as ideal as it may be, leaving everything behind to completely start over isn't exactly a practical notion for most of us.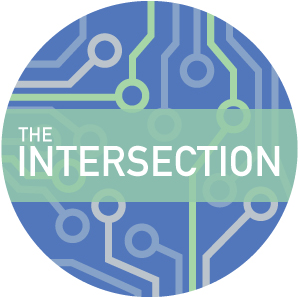 And so it is for the government. While a new year can bring about hope for change in many government happenings, there are still open ends from 2016 that will need to be refocused on in this next year. This week's Intersection is here to tell you all about what the top government IT priorities will be for 2017.
FITARA is still looming
At the most recent FITARA Scorecard Hearing, it was shown that, while improvement was on the horizon, most agencies still needed to communicate better, and adhere to the regulations set into place.
In fact, at the State Department in particular, a number of data centers have yet to be consolidated. This, along with a lack of communication between agency Chief Information Officers and department and deputy secretaries, has lead to lower scores of FITARA implementation than many would like to see.
As the hearing alluded to, it's no secret that FITARA isn't going away. It's such an important tool to help agencies gauge their spending usage, as well as foster increased communication and accountability.
Agencies realize they need to work together
At a recent Affirm Luncheon, Chief Information Officers from several agencies came together to discuss what they were looking forward to their agencies focusing on in 2017. And while many challenges were noted, one of the biggest points that everyone agreed on was the need for agencies to work together and share knowledge.
Sanjeev "Sonny" Bhagowalia, Chief Information Officer, US Department of Treasury, spoke passionately about the need for all agencies to come together, especially with industry people as well, to put up the strongest front possible against possible cyber attacks.
"We are really focused on remaining secure and reliable, especially in this age of enhanced cybersecurity," Bhagowalia said. "Because we are living in digital world, we have to make sure that we have information that is available, but also maintain secure cyber and mobile platforms." To do this, he stresses, agencies must remember their missions and work across all boundaries to ensure a united front.
They have to keep in mind who they're serving
Another important topic that was brought up at the Affirm luncheon was that of serving the public. Of course, government employees recognize that they are, in fact, public servants, but sometimes that precise mission can get lost in the day to day of operations.
As Christopher Dorobek, Executive Editor, GovLoop's DorobekINSIDER said, "most of America doesn't have a clue how we govern ourselves, and that's entirely the government's fault." While IT operations, especially those targeted at keeping the nation safe, are of course critical, it's also important for agencies to recognize that much of the nation is living in a very different reality than the one we imagine.
"The economic reality of the country, unfortunately, is that  ¾ of the population lives paycheck to paycheck," Dorobek stated. "2/3 of those people are not saving at all, so where's the plan for the future? Government isn't connecting with citizens in a real way, and we need to change that."
Moving forward is the most important thing to keep in mind
Really, though, it's no secret that 2016 was a stressful, hectic year, to say the least. There were changes, and there are even more changes coming. And no matter how you feel about what's to come, it's important to focus on what you can do to help, and how you can make a difference. The same goes for government.
Agencies realize that they need to buckle down, and get more on par with FITARA regulations. They also recognize that they need to share tools across agencies and work beyond barriers to serve the citizens of this great nation. And we here at GovLoop, and The Intersection, are hopeful and positive that we can get this done.