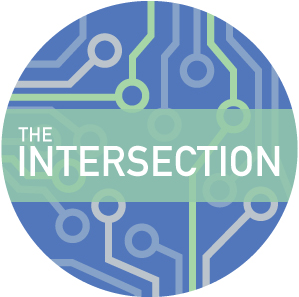 Early this month, the federal government announced the largest-ever health care fraud takedown in the history of the Justice Department.
The government charged 412 defendants with approximately $1.3 billion in alleged fraud. Among those numbers, 56 are doctors and 120 have been charged with opioid-related crimes, making this the largest opioid-related fraud takedown in American history. Other offenses included billing government health services for fraudulent claims, swapping prescriptions for money and illegally recruiting subscribers to medication.
"It was the leveraging of many resources that made the takedown such a huge success," said William Parente, the Health Care Fraud Unit Chief in the Criminal Investigative Division at the FBI. He recently spoke as a panelist at the 2017 ACT-IAC Fraud and Abuse Forum in Washington, D.C.
Catching and taking down fraud is an issue across government agencies. In addition to fraud, the government also faces challenges of addressing waste and abuse. And they're using data analytics to do it.
At the forum, experts from both government and private sector companies spoke about the current fraud climate and the challenges both sides face. Acting Inspector General at the United States Postal Service (USPS), Tammy Whitcomb, addressed the issue of health care, financial and contract fraud.
"We realized that unless we got heavily invested in data analytics, we wouldn't be able to keep up," Whitcomb said. The USPS started big, such as building models to rank risk. The Postal Service built a model on claimant and provider fraud. With over 600,000 employees, so much revolves around worker's comp, where some take advantage of the injury and accident program and decide not to go back to work for an extended period of time. The Postal Service pays up to $1 billion per year for workers comp.
Initially, much of the investigative work was related to hotline tips or information from employees. But the USPS wanted to create an analytics model that could pinpoint fraudulent claims. Whitcomb said USPS collaborated with the private sector and experts in the field to build such a model. The USPS has since built models to track financial and contract fraud.
"[Data analytics] has helped us decide where to allocate our resources," Whitcomb said. She discussed the value of data analytics in what she described as tripwires, which center around smaller analytics. By taking two or three points of data that are known to be fraudulent — usually seen in combination — there's a high probability that criminal activity has occurred.
For example, one of the tripwires is to examine a large percent increase of billings in a short amount of time. "These have been amazingly effective and targeted to avoid 'false positives,'" Whitcomb said.
While agencies are aware of the issues surrounding fraud, many agreed things are missing and that they could be doing more. "One of the challenges is identifying these schemes and the gaps in the system," Parente said. With a large amount of data, it can be both challenging and time consuming to take multiple data sets and target the ones that are actually criminal and fraudulent. Whitcomb also mentioned the problem of addressing fraud after the fact. "There needs to be a preventative method," she said.
Another problem brought up by MITRE's Payment Integrity Portfolio Leader Gordon Milbourn, is that agencies tend to focus only on their own unique issues and don't look at the similarities agencies face. "There's opportunities to join forces, share data and share resources," Parente said.
Many of the solutions are geared toward data analytics and its different uses. Panelists discussed how agencies can refine their analytics approach. Part of this involves working with private sector companies and inter-agency collaboration. For example, the Office of Inspector General at Health and Human Services Department have developed a consolidated data access system which shares and pulls information from different states so law enforcement can work together and identify fraud schemes as they occur.
Finally, forums that bring together leaders from the government, industry and academia can help spread and create discussion around best practices surrounding analytics. By being open to innovation and collaboration, agencies can leverage data analytics and target fraud in a quick and successful manner.