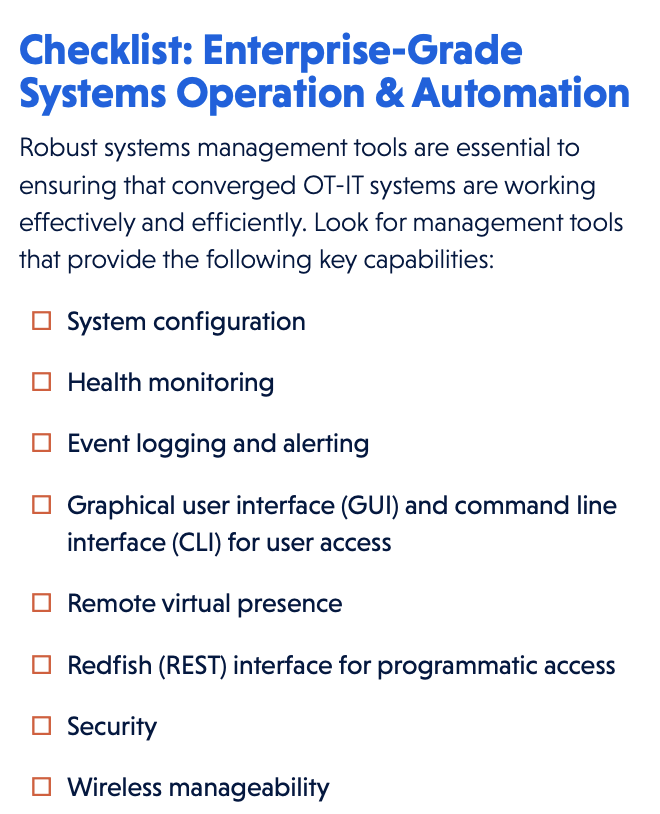 Agencies have traditionally viewed information technology (IT) as a separate discipline from operational technology (OT). Operational technology includes data acquisition systems, control systems, industrial-class networks, and a wide variety of internet-connected devices that operate far beyond the walls of the data center.
Though it's increasingly clear that is no longer the case. Data gathered at the edge of operations can provide insights that can help improve the efficiency of your agency's operations and deliver new services to support the mission.
By integrating OT and IT systems, agencies can create a flow of data from the enterprise out to the edge, and  see greater insights into their operations and services.
Check out our new worksheet, "Extending the Enterprise to the Edge," to understand how you can converge operational technology with enterprise IT systems and deploy them at the edge, as well as its benefits.