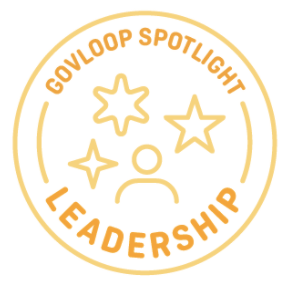 The only thing you can expect from your career is unexpected twists and turns. You may end up surprised to see where you land, like Dave Uejio, Acting Director of the Consumer Financial Protection Bureau (CFPB). He was tapped by President Biden in January.
A third-generation immigrant from Garden Grove, California, Uejio comes from a family of public servants – a professor and teacher – but never considered entering public service himself until Sept. 11, 2001.
"9/11 was a moment that made me pause and consider where my career was going," Uejio said at the 2021 NextGen Government Training Virtual Summit. "I concluded I had a responsibility to do more on behalf of other people."
Mary Abbajay, author of "Managing Up" and Asha Aravandikshan, a vice president at Sprinklr, spoke in the opening session with Uejio.
The following is some career advice from NextGen's first day of opening keynotes that can help you advance your calling in public service.
1. Be humble, hardworking and people-centering in everything you do.
"We're eager to talk about the impact we have as public servants. What we may do less frequently is talk about the responsibility," Uejio said. If it's true that public servants make a great impact, it's also important to approach the work with humility and an eagerness to learn from the people you serve.
2. Ensure you know why you're in public service.
For Uejio, knowing why he was a public servant helped him make defining career decisions: whether he should remain or transition, and the metrics of success he set for himself to be effective for the public. If you know your "why," others will notice it too.
3. Have a grateful attitude.
Being grateful will help "turbocharge" your work – and you're likely to be better at your job day-to-day. Consider the opportunities you have to help many people in meaningful ways. This mindset will bring value to any agency you are part of.
Bonus tip: For example, professional presentations are performances at the service of your audience.

The first thing that Abbajay wants leaders to understand about public speaking is this: "If you are ever going to be a public speaker, you must be ready to perform." Whether you are presenting balance sheets or vision strategies, you present at the service of your audience. The audience's experience matters most. So, in the next public speaking opportunity that comes your way, consider how you can serve your audience.
4. Keep your head down and do good work – the work will speak for itself.
"Throughout my career, this has been a piece of advice that has scaled," Uejio said. Your work builds your reputation, not the other way around. Uejio recommended taking on challenges to which everyone else may have said no. Say yes to those challenges, and then figure it out. Get used to working in ambiguity.
5. Be kind and don't take relationships for granted.
This is another piece of advice that has applied to all seasons of Uejio's career. You never know if your next coworker or supervisor may be the person you ride the elevator with. "Take the time to build relationships across levels," Uejio said. "These are the people you lean on when work is toughest or riskiest."
6. Listen.
Hearing is one thing, but listening is what builds relationships for the long haul. It entails "learning, internalizing and empathizing," which are all key to understanding. At CFPB, listening is the glue that holds the interdisciplinary, diverse teams together. And it's key to gaining the respect of peers, even if they may not agree with leaders' decisions.
Bonus tip: Listen to the people you serve through insights.

Due to increasing digital channels, agencies can gather immense volumes of data on constituent experiences. But it doesn't necessarily mean agencies are listening to them. It's the difference between having ingredients and making a meal: "Most firms are feasting on data, but starving for insights," Aravindakshan said. When agencies invest in tools that can draw actionable insights from data, they will see growth in their performance.
7. Respect and foster organizational tension.
A diverse organization naturally has tension – and a strong organization builds tension into its structure. Leaders should want different teams and individuals to prioritize diverse values to make the best decisions. "I encourage you to promote real discourse in your decision-making process," Uejio said. "The final results will be stronger."
8. Build trust.
Trust goes both ways – you need to be trusted, and you need to trust others. Once you reach the upper echelons of public service, only select problems will land on your desk. Trust that others are being resolved, and invest in being trusted to work out difficult challenges as well.
9. Always continue learning about your organization.
"We don't work in a vacuum," Uejio said, which is why it's important to keep learning about your organization's mission, business and success. Know the ways your work intersects with others. Learning about the intersections is what prepared Uejio to transition from six years in talent acquisition to front-facing agency strategy. It often means learning more than your role requires, but you'll be extremely valuable to your team.
10. Stay resilient amid transitions.
The constant change in government can be overwhelming. The primary challenge before public servants is to be resilient amid change. "The American public deserves civil servants that are experts in their fields and continue to work through transitions," Uejio said. He encouraged collaboration with elected leaders as they're "reflections of the democratic process." "Millions of people depend on our work no matter who is in office. It's our duty to center the public in what we do," Uejio said.
To catch up on additional sessions and content from NextGen, check out our coverage here.