His first day in office, President Obama called for a more open, participatory and transparent government. "Openness will strengthen our democracy and promote efficiency and effectiveness in Government," he wrote in his Transparency and Open Government Memorandum.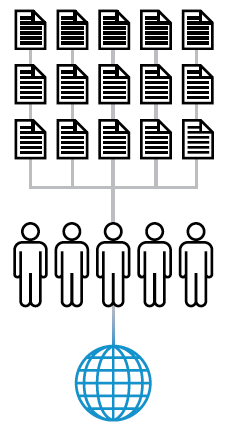 But for some agencies, the idea of opening and publicly releasing data is old news. The questions today are: how do I support my user community with the data and resources they need? How do you meet mandates effectively? What can your agency do to empower citizens and industry to build upon your data?
That's what we want you to join us for GovLoop's "How to Optimize Your Open Data" training Wednesday, 8 AM, September 16, at the Mayflower Renaissance Hotel in Washington, D.C. This event will bring together over 100 professionals from across federal, state and local government. We will discuss the next evolution of open data and explore its promise to transform the future of the public sector.
Need more convincing? Below are the top 5 reasons you should join us.
#1: You'll Improve Open Data at Your Agency – and Impress Your Boss
Open data has changed the landscape of government, letting state, local and federal governments implement open data programs and streamline data sets.
Our event will give you insider tips, best practices, and the knowledge to improve the open data practices at your agency. It's sure to get you a gold star.
#2: You Get a Free Copy of our New Open Data Guide
And it's a good one. Our guide will help you to:
– Understand how to drive action from your open data programs.
– Identify ways in which government has excelled with open data.
– Provide best practices to prepare your agency to adopt open data.
– Promote case studies from leading agencies adopting open data.
#3: Three CPE Credits
Looking to brush up on your continuing professional education? Attendees of the event are eligible to earn up to 3.0 Continuing Professional Education (CPE) credits.
#4: Our Speakers Are Great
We've got folks from NASA, 18F, Data.gov, Commerce, DOT (and their first-ever chief data officer) and many more presenting. They'll give you case studies, practical tips, and great ideas about how you too can open up your agency's data sets.
#5: It's Free. And You Get Free Breakfast.
Let's not pretend like we're not all in this for the pastries, folks. But seriously – you get a ton of open data knowledge and insider experience for free, plus the chance to network with dozens of like-minded folks. The bagels and coffee? That's just the proverbial icing on the cake (or should we say butter on the toast?).
Have we convinced you yet? Then all you need to do is sign up here. We look forward to seeing you.
>> Sign up for more GovLoop events here