You're on the job hunt and, after searching for open positions for hours, you finally find your dream job. You meet most, if not all, the skill requirements and you totally fit the description of a "dedicated, hard-working candidate." But after scrolling down to the bottom of the job posting you notice one problem: the position requires 3 to 5 years of experience that you don't have.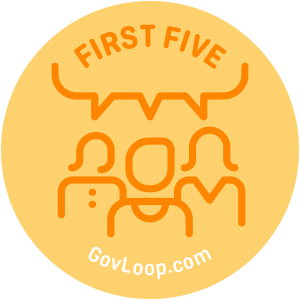 Whether you're applying for your first job or making a career switch, you've probably experienced this requirement roadblock. Most of us just close the tab and search for a more entry or mid-level position, but if you miss the experience requirement by one year or less, there may be a few things you can do to bridge the gap.
Is the experience requirement unfair to millennials?  
People in their 20s change jobs four times in a decade and more and more millennials are choosing to travel postgrad instead of rushing into employment. Both of these choices can interfere with the accumulation of experience, but as the profile of the typical postgrad changes, a lot of organizations seem to be increasing their experience requirements.
The truth is that experience requirements often depend on the job market. If an employer is sure that they can find plenty of candidates with 10 years of experience to execute a task, they will have a higher experience requirement in the job description. In these cases, employers are probably seeking candidates with institutional knowledge that you can only gain from working in the industry.
Additionally, hiring and training new candidates is time consuming and costly for an employer. Instead of hiring someone who is new to the workforce and may need to be re-trained in certain areas, employers might prefer to hire a candidate who is ready to hit the ground running on day one. That being said, in some fields the experience requirements are flexible. If so, here are a few ways to get your application noticed even if you are lacking a year or two of experience
1.Use your connections
Recruiters acquire a lot of risk when they hire new employees. While a candidate may present well and have the right qualifications and experience for the position, employers have no way of knowing how they will actually perform. Referrals hold a lot of weight in the hiring process because it removes some of that risk. If you know someone at the organization who thinks highly of your work ethic and can speak to your experience and professionalism, reach out.
Their referral may make up for your lack of experience in the field. Employers never hire for experience alone; they also look for talent, a good cultural fit and a good work ethic. If you have someone who can vouch for those things, you're practically a shoe-in for an interview.
2. Take a class
After spending the majority of your young life in school, you're probably wondering "Could the answer be more classes?" Unfortunately, it might be. Taking a class in a subject related to your field is especially helpful if you work in tech or are seeking a job that requires a second language. Just a few months of classes can count toward overall experience in any field.
Additionally, taking classes postgrad demonstrates initiative to employers. Plenty of universities and organizations administer classes for non-students. Luckily, you can choose to take one class at a time if you wish and usually classes outside of a college environment require less homework and testing.
3. Volunteer
When an employer mentions "experience" they're not necessarily referring to paid positions or internships. Recruiters just want to see that you have experiential knowledge of the field and volunteering can be a great way to attain this knowledge. Websites like VolunteerMatch and state specific websites like ServeDC post open volunteer positions often.
If you volunteer in the same industry as the organization you want to apply to, you may be able to establish connections that will get you the job of your dreams.
4. Consider all of your experience
When we think about "experience" we often only consider the amount of time we've been in the workforce, but classes, volunteer opportunities, college internships and clubs are also relevant. You may not have 3 full years of experience as a journalist, but did you write for your school newspaper in college? Did one of your internships require that you compose and edit a weekly newsletter? If so, these things can count toward overall writing experience.
Do keep in mind, however, that you have to be realistic about your qualifications. If you miss the experience requirement by 3 years, that one op-ed you wrote in high school won't give you a leg up.
5. Apply anyway
When recruiters create a job post, they don't always know what they're looking for. You should think of a job post as a recruiter's estimate of what the right candidate would look like. As the applicant, it is your duty to show them that you are the best candidate for the job. If you think you have a lot to offer an organization, but the experience requirement is throwing you for a loop, it may be worth it to apply anyway. A good rule of thumb is to apply for a position if you meet 75 percent of the requirements.
Going forward, think of the job experience requirement as a preference so that you don't miss out on any amazing opportunities. A lot of people have a tendency to undervalue their experience and skill level, but if you remember that you have a lot to offer you can get a great job regardless of how many years you've been in the workforce.
This post is part of GovLoop's millennial blog series, First 5