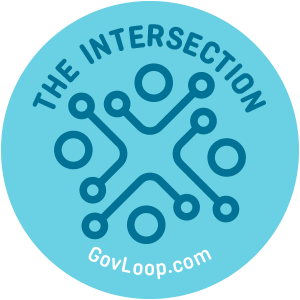 This Q&A is part of a new GovLoop series called "CIO Conversations." Throughout 2018 we'll feature conversational interviews twice a month with current and former federal, state and local chief information officers to get to know the people behind the titles. You'll learn about the perks and challenges of their job, how they ended up in their current position, what's top of mind for them, how they've rebounded from setbacks and more.
We pick up the series with Suma Nallapati, who as Colorado's Secretary of Technology & Chief Information Officer oversees 17 executive branch agencies, 1,200 innovation projects and Google G Suite products for more than 30,000 state employees.
It's no small task, but one that Nallapati is uniquely qualified for. Her skills and education range from programming to electronics to nuclear physics, and her time working through the ranks in the private sector have aided her in developing a more holistic view of Colorado's technology systems.
GovLoop recently spoke with Nallapati, discussing her core passions, the path her life took to bring her to Colorado, and what it was like to climb the ranks of the tech world as a woman of color.
GOVLOOP:  You've spent decades working in technology. Could you talk a little about your journey to get to where you are now?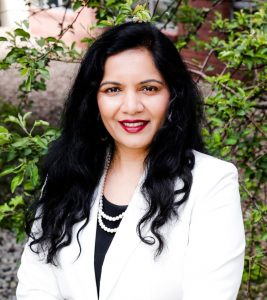 NALLAPATI: Absolutely. I actually have a master's degree in nuclear physics. I moved from India as soon as I received that degree, and I wanted to continue my Ph.D. in the United States. But I moved to Colorado and there were not a whole lot of universities offering radiation physics and isotope technology — that was my field of expertise. And they didn't have a lot of that here in nuclear medicine. So I was like, 'What do I do?' I didn't want to just sit around and wait for the right program to happen.
I have a bachelor's in electronics and computer science, so I said, 'Maybe I'll switch to IT while I still continue my passion in nuclear physics.' That's when I switched to IT and started programming, and became very, very good at programming. And it was very cool for me to be a programmer because you're building things. Growing up in that process, I got more and more excited about technology and all the capabilities.
But for me it was not pure technology. I can never be just a programmer. I'm interested in how technology helps solve business needs. And that was very helpful for me, to be in the middle of problem solving and complex challenges. So, I slowly became a technical lead and the business liaison that would speak in terms of business and not just IT. That proved very valuable in my career.
I grew up slowly within the organization, but always in the private sector. So when the CIO job came open in Colorado, I was asked to apply, and I did. I get to serve this beautiful state in ways that I never thought would be possible.
GOVLOOP: What about the job weighs on you most heavily? What do you worry the most about? 
NALLAPATI: In the state of Colorado, we have 8.4 million security events per day. That's a lot of data that we have to look at, so the more we invest in security, the better off we are. That's something that keeps me up at night, not knowing where the next breach is coming from, in that sense.
GOVLOOP:  In your mind, what IT trends are going to dominate this upcoming year? 
NALLAPATI: Truly I think machine learning and artificial intelligence. I feel artificial intelligence and machine learning will help us augment some of those skills, as will having the right strategies in place for deep machine learning, which is going to be valuable in how we serve our citizens. The other big thing is again that there's a lot of buzz around bitcoin and cryptocurrency. I'm just waiting to see how that influences public sector. There's a lot of talk about it in the private sector in the world of financial transactions, but I think there's a big use case that we need to explore in the public sector space as well.
The other thing that I'm truly passionate about is women in technology, and having the next generation of students be active in STEM. STEM has opened up avenues for me, just because of my science and mathematical background. I didn't have any connections at the state at all. I didn't know even who the governor was when I first joined the state, right, because you're so IT-focused you don't even think about public service. So I truly feel I owe it to my STEM career that I'm able to be in this position of influence and able to give back to the community in ways that I never imagined would be possible. I truly would like anybody to consider STEM. You can pursue your passions, whether it's art or anything else, but everything has a technology component to it now. But give the next generation of people a big start in the STEM careers and the ability to give back to the community.
GOVLOOP: Do you feel like, when you were coming up through the ranks in the IT world, that it was more difficult for you as a woman than if you were a man? 
NALLAPATI: I would say yes. It was difficult. Especially me being a woman of color, it's a double whammy in that sense. But I did not let that be what drove me. I did not let that hinder me in any way. It was my hard work, my work ethic, my integrity, and what I bring to the table that has defined it. So, if I was not being promoted I spent double and triple the time studying and making sure that I was prepared for that next role.
GOVLOOP: You said you're a programmer at heart. Do you do any programming work as a hobby?
NALLAPATI:  I have a daughter who's 16 years old and she and I try to do that a lot at home, just looking at problems.  And she and I have discussions on bitcoin and her ideas as a next-generation female leader.  We are a very technically-focused family.
GOVLOOP:  And was your house similar to that growing up? Very technically-focused?
NALLAPATI:  Yes. I have two siblings and both of them are programmers. And they're actually doing very, very well. My husband is in IT, my siblings' spouses are in IT. So between the six of us we have the entire technology stack covered. When we sit around the dinner table, it's like, this technology is better than that, and sometimes we go very, very deep. If a non-technical person is in that room, they'll get bored to tears.