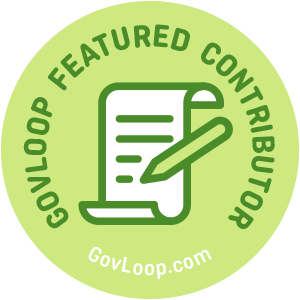 Providing a quality digital experience is essential to deliver government services today. All too often, however, community members find it difficult to access relevant government information and services online. Fractured or outdated digital tools that may have been implemented piecemeal over time can fall short of public expectations, particularly if they aren't mobile-friendly. Older technologies also preserve organizational silos, preventing crucial data sharing across departments.
Two cities provide scalable examples of how to overcome these challenges, one with a mobile app for city information and services, and another with a web portal that enhances access to government data.
Tyler, Texas
Tyler, Texas implemented a cloud-based mobile app named MyTyler, customized with the city's unique branding. Initially designed for reporting and tracking resident issues, the app integrated with the city's enterprise resource planning system. Over time, its popularity with residents led to more content and services, including:
Real-time traffic and transit maps
A tool to request or change city water service
Information about elected officials, boards and commissions and city departments
Current news bulletins
Social media posts and videos
City events in calendar view
Park locations and bike routes
Local business listings by category
Access to city ordinances
It's worth noting that the city rolled out new capabilities incrementally, making the experience easier for users and staff. As all of us in government know, public satisfaction increases when people can easily find information without having to hunt for it or make a call. To inform residents of the app's existence, the city promoted it through its website and news magazine, as well as on decals on city vehicles. Posters display scannable QR codes that encourage downloads, which have reached more than 6,800 to date.
All communications between the app and internal city systems flow through a secure API. Faster, easier updates in a single app help officials make better use of their promotion budgets and simplify work for IT and communications staff. During the COVID-19 response, news and social media updates were automatically cross-posted on the app to maximize reach. Targeted push notifications that can be tailored to specific neighborhoods continue to impart urgent information. All of this enhances community perception of government service.
Los Angeles, California
Governments collect and house massive amounts of valuable data, but the challenge always comes in providing easy, reliable access to it. Los Angeles had nearly 1,800 datasets aggregated from all city departments; some static and some, like 311 data, updated in near real-time. The city created internal and external access to the datasets through the cloud-based, centralized DataLA portal.
The portal lets residents, employees, other jurisdictions and the media view and work with the data in several ways. Datasets are organized into categories like transportation, parks and library and events and culture. Commonly requested information is formatted into easy-to-understand views. Intuitive dashboards present summary data about city services and expenditures, as well as progress on sustainability plans for the environment and economy. Detailed city budget data can be explored through a special tool on the site. Updates are made largely through automated processes, a big benefit during the COVID-19 pandemic when many city employees were redirected to response activities.
For deeper analysis, users can download data into a spreadsheet or an API. The city also provides a visualization tool, known as the L.A. City GeoHub, that lets anyone work with the data and share their insights in the portal. City-developed training materials help community councils and residents use the portal to analyze a broad range of issues. For example, a program operated by California State University Los Angeles works with local nonprofit organizations to help them use portal data to support their advocacy and policymaking work. This sort of community partnership is especially valuable to help city staff identify and address emerging concerns, such as rising rents in a particular neighborhood that may increase evictions and homelessness.
As these cities show, a single app or portal can deliver significant benefits – especially when implemented across all departments. An enterprise approach helps local governments meet evolving user expectations, simplify work for staff and make the best use of budget resources.
Meredith Trimble is a former municipal official and Town Council Acting Chair, who focused on strategic planning, annual budgeting and bonded infrastructure projects. Her government experience also includes posts in both federal and state-level executive branch agencies: Associate Editor of the U.S. Federal Election Commission's FEC Record; and Director of Education for the Connecticut Office of State Ethics. In her current role as a Content Manager with Tyler Technologies, Inc., she writes content to help empower those who serve the public. Her current focus is to help facilitate data-enabled organizations as well as to create connections between governments and those they serve.