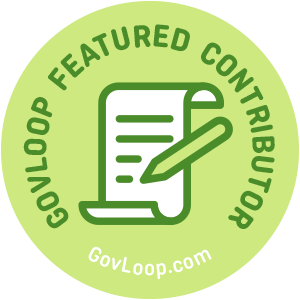 My parents were the offspring of men and women who lived through both the Great Depression and World War II. Their generation, now in their 70s, grew up believing that you could earn your own way by working hard. Their industrialized employers recognized and rewarded employees who could produce the most widgets with favorable appraisals, large bonuses and promotions.
In the old days, simply working hard would get you noticed. Times have certainly changed. Hard work is no longer enough to prosper in today's competitive workplace. You must amp it up to leave a lasting impression and differentiate yourself from others. According to motivational speaker Tony Robbins, "The only limit to your impact is your inspiration and commitment."
It's also important to remember that making a difference doesn't depend on your official title. You can utilize these three essential tips to maximize your impact at work, whether you're a technical expert or a leader.
#1: Gain Influence
You're more likely to maximize your impact and get noticed at work if you exhibit more influence. Great American entrepreneur Jim Rohn once said, "Never mistake the power of influence." What is influence, though, and how do you gain it?
Influence is simply defined as your ability to have an effect on others. Gaining influence increases your effectiveness, whether you're a team member working with others on a project or a team leader trying to earn respect.
First, keep your door open. Seek out the opinions of others to help you enhance your perspective. Be honest with others, and make yourself approachable so you can earn trust. Tell personal stories to help explain your position. Showcase your ideas by being assertive, but don't be overly aggressive. You're trying to influence others for the greater good, not tell other people what to do. Be flexible, and don't be afraid to admit when things go wrong so you can establish respect.
#2: Improve Your Attitude
Your attitude affects your work performance and your behavior. A positive attitude lends itself to success and can help maximize your impact at work. The inspirational leadership speaker John C. Maxwell said, "People may hear your words, but they feel your attitude."
While many say that public service is a noble calling, it's often underappreciated by those served. This can make it difficult to keep a positive attitude. All public service has a purpose. Remember your mission. Surround yourself with people who are passionate and think positively about the mission. If you do find yourself surrounded by negative people, seek some physical separation from them. If this isn't possible, tune out for a little while by putting on some headphones with calming music.
Another way to improve your attitude is to practice gratitude. Recognize the actions of those around you by expressing your thanks. Try keeping a list of the things you are thankful for each day. It costs you nothing and will reinforce positivity.
Lastly, try smiling more. It's hard to maintain a negative attitude with a smile on your face.
#3: Increase Your Genuineness
Being genuine is largely about emotion. Emotions are tricky at work. They are necessary, but they must be properly managed. According to Mark Twain, "All emotion is involuntary when genuine."
Increase your genuineness to maximize your impact at work. It's not about you trying to make other people like you. Not everyone you engage with is going to like you, and that's okay. You must possess the self-confidence to live with that.
Nobody wants to be perceived as being fake. Let your real personality shine. Spend some time self-reflecting before you start sharing with others so you have confidence in your beliefs. Smile when you are talking, but only if you really mean it. Speak from your heart. Listen carefully to what others say. Don't hoard information. Instead, share it with others. Be open-minded to the opinions of others. Be willing to admit when you are wrong.
Final Thoughts
Let's face it. Hard work alone is no longer enough to get ahead. To maximize your impact at work, practice these three essential tips: Gain influence, improve your attitude, and increase your genuineness. You'll find yourself leaving a lasting impression.
RELATED READING
Sherrie P. Mitchell is part of the GovLoop Featured Contributor program, where we feature articles by government voices from all across the country (and world!). To see more Featured Contributor posts, click here.