"Bloop-bloop"
"Click"
"Woof"
We hear the familiar sound of someone pressing a button on a keychain to secure their vehicle whether we're in a mall parking lot or in our home driveway.  We know the distinct and reassuring sound a deadbolt lock makes when engaged before retiring to bed at night.  And some of us know the sound our four-legged friends make when strangers approach.
Home security and personal security are subjects everyone can relate to, and safely assumed to share the same level of importance to most people.  While we might not conscientiously put thought into foiling a burglary or assault, we do in fact take steps to enable successful prevention of crime…we take steps to protect ourselves.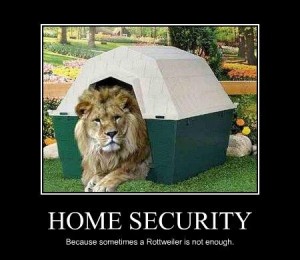 As mundane as a daily routine may be for any of us, the fact remains that the aforementioned familiar sounds attest to our collective protective mentality.  Fast-forwarding an extrapolation further, this "collective-protective" also applies to National Security, and therefore the Department of Defense.
Generally speaking, we mundanely go about our business without much worry of invading armies.
On a business trip or vacation you might actively think about it thanks to the residuals we all "enjoy" from the shoe bomber, but on a daily commute we're more worried about getting sideswiped by inattentive drivers.  Along the same lines of this thinking, here are some "why should I care?" thoughts for you to digest:
#1 – You Paid For It
As a tax payer, like it or not, you bought it.  So is it measuring up to your expectations?  In either case some sort of follow up as the consumer would be prudent.  Ever order at the drive-thru and not check your order before pulling off?  If your money goes into something, chances are you care how it plays out.
#2 – Comrades & County Lines
100% of the country enjoys the blanket of security DoD provides, yet only 1% currently serve.  Someone's friend or family member is standing on the proverbial wall (think Jack in A Few Good Men).  As the largest employer in the nation with over 300,000 on rolls, you might just know someone impacted there – uniformed, civilian or contractor.  Also, bases subject to scrutiny for closure a la BRAC might impact your town's employment among other things.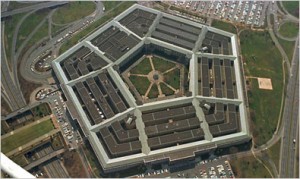 #3 – BCA = U2
The Budget Control Act of 2011 created sequestration, which was never meant to be triggered.  Most dialogue centers on how sequestration guts the military, but what's also on the chopping block are a number of social programs.  Regardless of your philosophy in these primary areas of concern, secondary ripples will impact us all in one form or another.
One last analogy.  In developing our own home defense, we may feel that getting a dog is the best option.  However, keep in mind that while the dog may provide the security and the peace of mind you sought, the dog still needs to be fed… to be trained… taken to the vet…
Paul Grugin is part of the GovLoop Featured Blogger program, where we feature blog posts by government voices from all across the country (and world!). To see more Featured Blogger posts, click here.