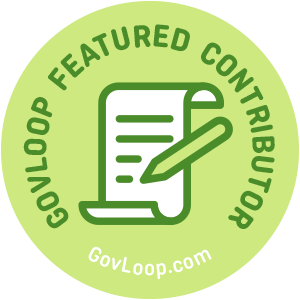 Side hustles, the second job's cooler cousin, are rising in popularity and take many forms such as driving for Lyft on the weekends, filing a few extra taxes every spring, providing freelance services or selling Avon cosmetics after-hours. According to a new study, nearly 37 percent of Americans now run a side hustle in addition to their full-time careers.
That means four of your 10 colleagues are clocking in after-hours, myself included.
In addition to a full-time career, I offer freelance design services while managing a small wedding stationery company. Like Superman, I have lived a "double" life for the past two years – communications professional by day, entrepreneur wannabe by night. But what's the appeal? Is it all about the money, and if so, is it really worth it?
In short, no.
While financial profit is the most obvious motive behind side employment, there is no shortage of benefits to being your own boss off the clock. In my personal experience, here are a few of the lesser-known advantages to running a side hustle:
Experience ultimate autonomy.
While government agencies typically offer flexible work options, we still adhere to standard policies: set hours of operations, established interoffice hierarchies, assigned workflow, etc. Side hustles allow you to experience the ultimate freedom of entrepreneurship without the stability gamble. If only in the evenings, you can choose your clients, set your own schedule and dictate pricing that competitively values your time.
Exercise creative freedom.
Whether you work in finance, IT or administrative services, side hustles provide the perfect outlet for excess creative energy. For professionals in artistic fields, like me, the ability to create with no imposing limitations is perhaps the biggest perk of all. No branding guidelines, no limits. When I am able to exercise creative freedom after hours, I find myself more coachable and less resistant to feedback in my full-time career because I'm creatively fulfilled elsewhere.
Explore new skills.
Stepping out of the office and into a new role allows you to curate a more diverse skill set tailored to your interests. Driving for Uber may provide hands-on customer service training, while teaching night classes at your local church or community center can offer practice developing curriculum. Side hustles are a risk-free way to expand your resume, especially for those considering a career change in the near future.
Expand your circle.
Depending on the scope of your side hustle, you may have the opportunity to supervise, mentor or network with like-minded professionals. Most likely, your full-time career will benefit from these connections as you refine soft skills, expand your circle of contacts and engage in community.
Laura Wilcox is part of the GovLoop Featured Contributor program, where we feature articles by government voices from all across the country (and world!). To see more Featured Contributor posts, click here.