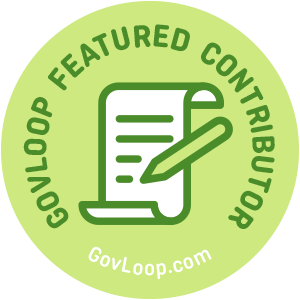 Having lived in Florida most of my life and recently experiencing Hurricane Florence up close at my current home in Charlotte, NC, I am intimately aware of the effect that natural disasters can have on people's lives. Emergency Management is one of the most crucial services that government agencies provide to the public. Emergency Management is one of the best examples of the potential of GIS to support a government service.
For both natural and man-made disasters, the emergency management industry has done a great job over the years of implementing GIS solutions to support their missions. These solutions cover all phases of emergency management – mitigation, preparedness, response and recovery – and they continue to advance and expand their use of GIS with each new technology development and disaster.
Emergency management agencies are taking advantage of all nine of the common business patterns that GIS can support:
Mapping and Visualization – Understand locations and relationships with maps and visual representations
Data Management – Collect, organize and maintain accurate locations and details about assets and resources
Field Mobility – Manage and enable a mobile workforce to collect and access information in the field
Monitoring – Track, manage and monitor assets and resources in real time
Analytics – Discover, quantify and predict trends and patterns to improve outcomes
Design and Planning – Evaluate alternative solutions and create optimal designs
Decision Support – Gain situational awareness and enable information-driven decision-making
Constituent Engagement – Communicate and collaborate with citizens and external communities of interest
Sharing and Collaboration – Empower everyone to easily discover, use, make and share geographic information
These efforts include integration with other key enterprise systems like work order and asset management and crisis information management. They also include uses of newer technologies such as drones and 3D. One of the critical functions that GIS supports in emergency management is sharing and collaboration. In the event of a large-scale disaster, there are many agencies involved at all levels of government and the private sector. Cities need to communicate with other cities and counties, and they all need to communicate with state and federal agencies, non-profits and private sector partners. All this coordination is possible with GIS.
Here are just a few examples of the amazing ways that GIS is supporting the emergency management mission:
While we can all appreciate and applaud this wonderful work from the emergency management industry, we can also learn from it. Those nine common business patterns mentioned above can be applied to any function of government agencies. We should all work to expand the use and benefits of GIS across all nine of the patterns in all government services, so that we may better support the missions of our agencies with this valuable technology. Reach out to your GIS staff and to those in the GIS industry to learn more about how you can make a bigger difference.
Adam Carnow is part of the GovLoop Featured Contributor program, where we feature articles by government voices from all across the country (and world!). To see more Featured Contributor posts, click here. You can follow Adam on Twitter or LinkedIn.