Do you feel that outside? No, it's not the frosty weather that's sweeping through most of the U.S. this winter season. It's the frigid ice glare of Miranda Priestly from "The Devil Wears Prada" asking you where is her "no-foam skimmed latte with an extra shot."
Many are familiar with the popular rom-com and how tough of a boss Miranda Priestly was portrayed in the film. But have you ever stopped and wondered if she actually had some worthy management skills? Well, I did and will apply what some consider the gold standard of management principles by Henri Fayol (recognized by many as the founder of modern management methods). There are 14 "Principles of Management" but I will only be employing five to Ms. Priestly's management style.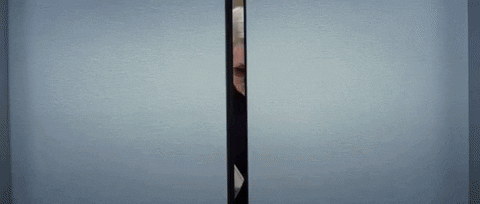 Discipline
This principle focuses on obedience and performing to advance the mission and goals of an organization. Miranda's presence instantly commands discipline, which is best demonstrated during the scene where Anne Hathaway's character, Andrea, quietly laughs during a run-through meeting with the team calling fashion "this stuff."
Miranda swiftly educates Andrea on how the work at Runway has already directly affected her fashion sense despite Andrea's disinterest in it. Although the public reprimand may have been unnecessary, Miranda needed Andrea to take seriously the mission and core values of Runway. This ultimately motivated Andrea to become current on fashion trends and update her wardrobe to better reflect her discipline and drive to excel at Runway and other publications in the future.
Discipline is integral in the work environment (virtual or in person) to help a team stay focused on the core mission and goals of an organization. Otherwise, the potential for wasted efforts is more likely.
Order
Managing an organization relies on the organized placement of people and resources. Just a 60-second tip-off of Miranda's arrival to the office triggers this sense of order in the film. Staff quickly organize the office and hallways, refine their appearances, and stand ready to usher in Miranda to start the day.
All Runway staff quickly fall in line and are certain of their duties while at Runway headquarters. There's no confusion or uncertainty. This is important because this order helps people and resources of the organization stay committed to the task at hand.
Initiative
This management concept centers around "origination." This is likely the cornerstone of Miranda's management style since she expects her staff to think outside the box to deliver results.
The instances are abundant in the film with Andrea being tasked to make the impossible possible. Scenes like when she's tasked to find the unpublished manuscript of the latest Harry Potter book and deliver it to Miranda's children in four hours (or else "don't bother coming back"). Andrea not only manages to obtain the unpublished manuscript but has two copies printed, covered, bound and reset for her daughters' train ride before her deadline.
Taking the initiative ensures the organization is quick to overcome obstacles (i.e. technical snafus or setbacks due to pandemic developments) instead of having to utter a Miranda Priestly one-liner such as, "by all means move at a glacial pace, you know how that thrills me."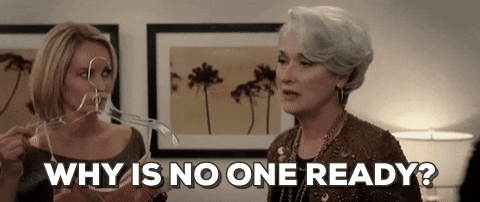 Unity of Command
Understanding who makes the final decision is key to accomplishing goals in any organization. Unity of Command is another one of Miranda's hallmark management principles. Her approval system is even boiled down to simple nonverbals for presentations (one nod/good, two nods/very good, a smile/excellent, head shaking/dislikes, pursed lips/catastrophe).
Miranda had such strong unity of command in the film that before being formally ousted from her role as editor-in-chief, she had already amassed the written support of the designers, photographers, editors, writers and models who would also leave the publication if she were replaced.
Being clear on who provides marching orders and makes final decisions is paramount to accomplishing an organization's goals and deadlines.
Division of Work
Lastly, this principle concentrates on relying on the specialties of team members to ensure accuracy and speed. Miranda applied this concept by distinguishing the tasks of the first assistant (Emily) and the second assistant (Andrea). As Andrea excelled at her role, the division of work shifted with Emily becoming the second assistant.
Miranda relied on this principle to help her make decisions quickly and with the best knowledge on-hand to publish regular issues of Runway.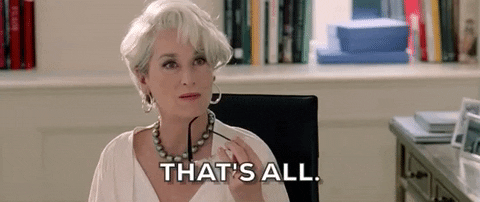 While not the gentlest of bosses, Miranda pushed her staff to reach their fullest potentials and held them to the highest standard possible. This, in turn, left the staff with a publication that was the gold standard of the fashion industry. Share your thoughts on Miranda's management principles or if you found any other positive management principles Miranda served up. That's all.
Ryan is a Public Affairs Specialist working at the U.S. Environmental Protection Agency. He has 10 years of federal service with a B.S in Marketing from George Mason University and an M.A. in Communications from Johns Hopkins University. Ryan lives in Washington, D.C., enjoys running, traveling and being a plant dad.