(Co-authored with Jason Lally, Data Services Manager, DataSF)
In celebration of Open Data Day this Saturday, we wanted to highlight what we believe it means to manage a mature open data program. San Francisco's open data effort was launched in 2009. Since then, our initiative has become part of how we govern and accelerate data use across the city. How did we get there?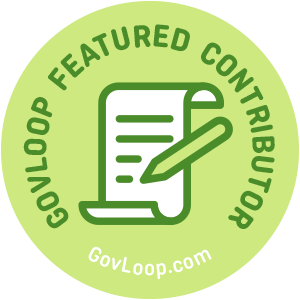 Most open data programs will find they have to move through four phases before achieving a mature open data program:
Executive edict: The first phase is simply a call to action – often from an executive. It's the trumpet call and the biggest output is the acquisition of a data portal.
Publishing scramble: Next, programs move into the publishing scramble, where low hanging-dataset fruit is published without a great deal of attention to quality or durability.
Period of stagnation: Once the low-hanging fruit is done, open data initiatives are stuck waiting for willing partners and dealing with overhead from early decisions.
Resource reckoning: Due to stagnation, programs realize that they need to either: 1) provide sufficient resources; 2) let the initiative wither on the vine; or 3) provide the bare minimum of political wins for program coverage.
If a program can proceed through these phases, it's ready to move into the last: institutionalizing the initiative.
Below are five signs that you've matured your open data program and made it part of your institution.
Sign 1: You have a standard, managed publishing process
Your organization publishes data in a codified manner, with standard tools, resources and expectations. Roles and responsibilities are understood regardless of whether publishing is centralized or decentralized. You understand where datasets are in the publishing process and provide appropriate supports as needed.
Sign 2: You provide data automation services
Manual updates to open data portals are unsustainable and lower the value of your data service (except for historic data or data that is infrequently updated). Whether your open data team provides data automation services or automation is distributed, you have standards for automation.
Sign 3: You monitor your publishing and portal
Without monitoring, an open data program is in reactive mode. This can deplete staff morale and undermine trust in a program. Proactive monitoring means you automatically capture data on the health of published data and related processes. Over time, staff catch issues before users do. You also use that data to diagnose issues, generate insights and identify opportunities for systemic improvements.
Sign 4: You have program metrics
Instead of claiming value, you demonstrate the value of your open data program using metrics tracked over time. For our program, we track three sets of metrics:
How much did we do? (activity metrics)
How well did we do it? (quality metrics)
Is anyone better off as a result? (impact metrics)
Read more about "How to measure open data" in our blog post and resource collection.
Sign 5: Your portal is central to multiple data services
This last point is perhaps the most important. If your organization still thinks that open data is just about transparency, you're on your way to a failed initiative. Open data portals that provide value both within and outside the organization are the most sustainable.
We build extra value on open data by:
Standardizing and enhancing data sets for easy comparative analysis (e.g. adding and codifying fields for neighborhood boundaries)
Tying open data sets to Data Academy trainings
Building additional services, like our dashboarding and data science services, on top of open data and more.
As a result, our open data service is now seen as a data utility within city government – not just something extra we do for the public. This puts our portal at the center of an ecosystem of valuable data services, increasing its long term sustainability.
For more on how we manage our program, read our four part blog series on how to manage an open data program. Just released this week!
Joy Bonaguro is part of the GovLoop Featured Contributor program, where we feature articles by government voices from all across the country (and world!). To see more Featured Contributor posts, click here.