Like a disorganized desk, messy social media can waste your time and energy. Neglected social media can also accumulate security risks galore, from apps that have access to your personal information to passwords that can leave you and your data vulnerable.
Doing a little spring cleaning will help protect your privacy and up your productivity. Get started with these 5 simple steps to spring clean your social media:
1. Spruce up your social profiles
Has it been so long since you changed your profile photo that you don't even look like yourself anymore? Or, is your agency's profile logo fuzzy and pixelated? What about your social media cover image, does it make a stunning first impression? Or did you forget to upload a cover image entirely?
Think of your social media profile photo and cover images as billboards for who you are and what you offer. Your profile photo should help people recognize you instantly. Cover images can be a simple image or a mix of words and imagery — The best cover images will help your audiences better understand why they might follow or like your account.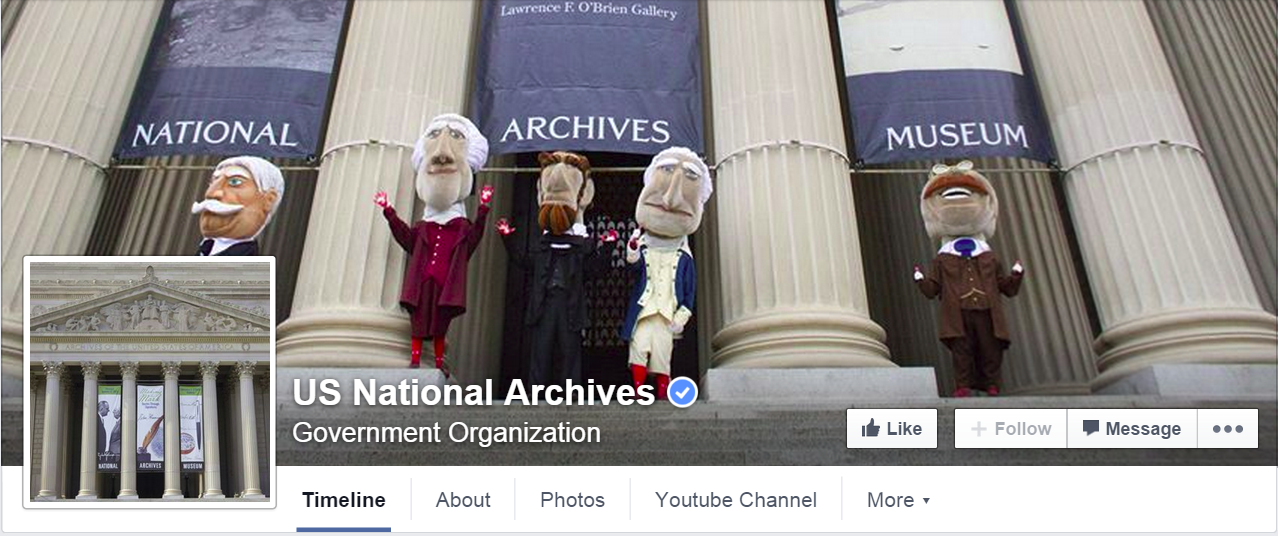 2. Remove apps that shouldn't have access to your data
You've let a lot of apps have access to your social media accounts, probably many more than you remember. Once they have this permission, these apps — some of which you can trust and some that you can't — can access your personal information and data. Luckily, you don't have to hunt down which apps have permission one site at a time.
Use MyPermissions to run a quick scan of all the apps that have access to your data without further compromising your security. There's also a Chrome extension as well as iOS and Android apps so you can spring clean all your devices.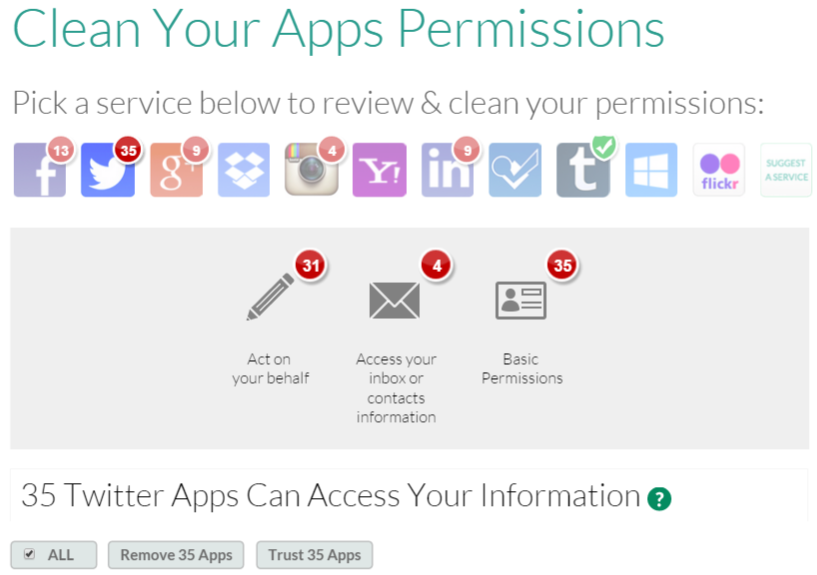 3. Review which people can get into your accounts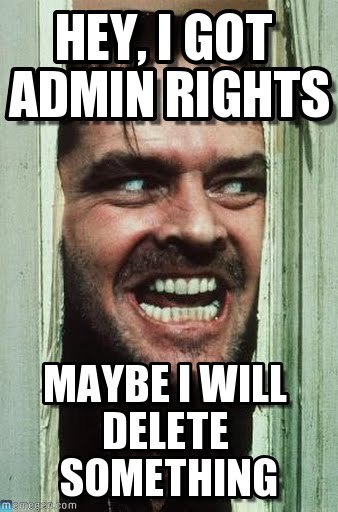 Hopefully this won't apply to your personal accounts, but if you manage social media accounts for your department, agency, or a campaign, it's likely that too many people have the keys to the kingdom. This can put your accounts at risk.
Do an audit of who might have been given passwords and, if there's any doubt about your account's security, change the passwords (more on this below). Also, review your Facebook Page managers and admins, your LinkedIn Company Page administrators, and anywhere else you may have given people access they should no longer have.
4. Clear out who you follow and like
Over time you can accumulate a lot of social media clutter. That can lead to distracting bits of information filling your social feed that are not relevant or useful to you. Clear out the clutter and you'll waste less time and get more out of social media.
5. Lock it down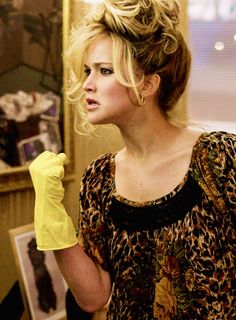 Your social media accounts are only as secure as your passwords. Passwords stored on Post-It Notes don't cut it and easy-to-guess passwords leave you vulnerable to hackers.
During your spring cleaning, protect your accounts by choosing strong passwords, using a password manager, and setting up two-factor authentication.
Lauren Girardin is a marketing and communications consultant, writer, and trainer. Find her on Twitter at @girardinl.