#GovLove is spreading this week. Send your co-worker the punny valentine of your dreams. direct.govloop.com/gov-vday-cards1
Love and government make strange bedfellows. What if the object of your infatuation happens to work for the government? These Valentine's Day cards can help you win their love.
There's a lot of variety in these Valentine's Day cards — you can find one just right for your liberal, conservative, libertarian, or even non-partisan crush.
Here are nine Valentine's Day cards for the government worker who gets your heart pounding:
1. For your patriotic paramour
The actor responsible for some of the internet's most insanely meme-worthy moments, a Nicolas Cage Valentine's Day card by artist Turtle's Soup can help you woo a hot-blooded patriot:
2. For the suspicious-at-heart
This e-card by WatchDog.org, a collection of independent journalists covering government activity, is one of several of their Valentines' Day cards for the government skeptic: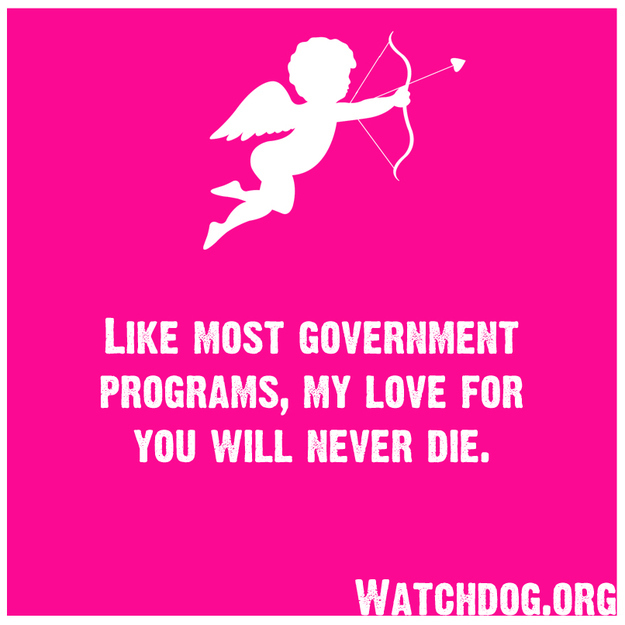 3. For your notorious love
Artist Alisa Bobzien designed this hip and hilarious card featuring Supreme Court Justice Ruth Bader Ginsberg, perfect for anyone who's law- or pun-obsessed: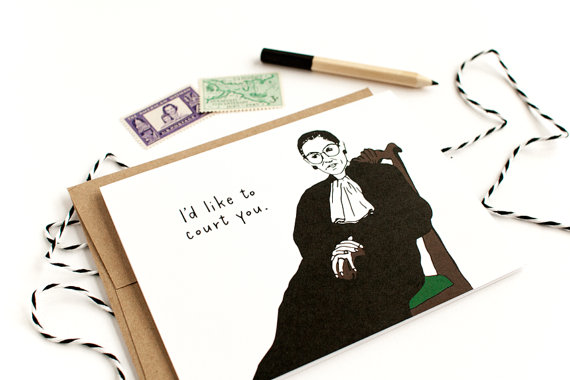 4. For the scrupulous lover
Some people are attracted to rule breakers, while others prefer rule makers. National Public Radio (NPR) knows how to get a regulator's heart a-thumping: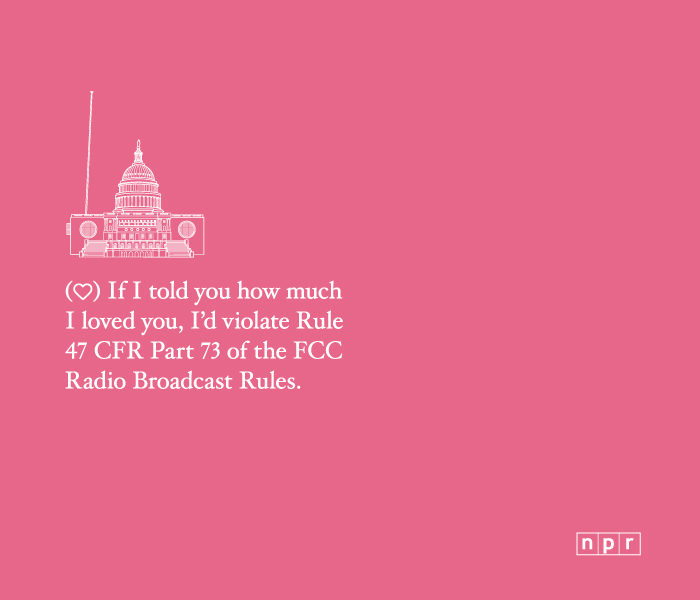 5. For the commander you adore
To promote their quirky American history musical comedy, 2776, the creators shared a series of Valentine's e-cards from historical figures: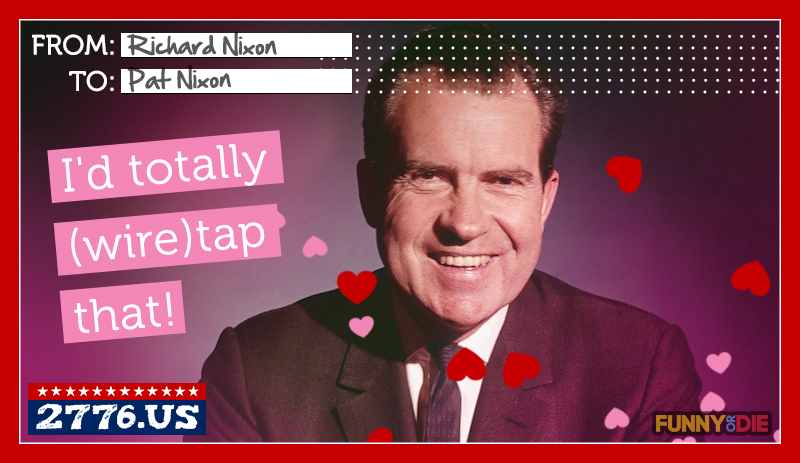 6. For the one who has access to your chambers
Proving that even conservative think tanks can have a sense of humor, the Heritage Foundation made this ode to true love: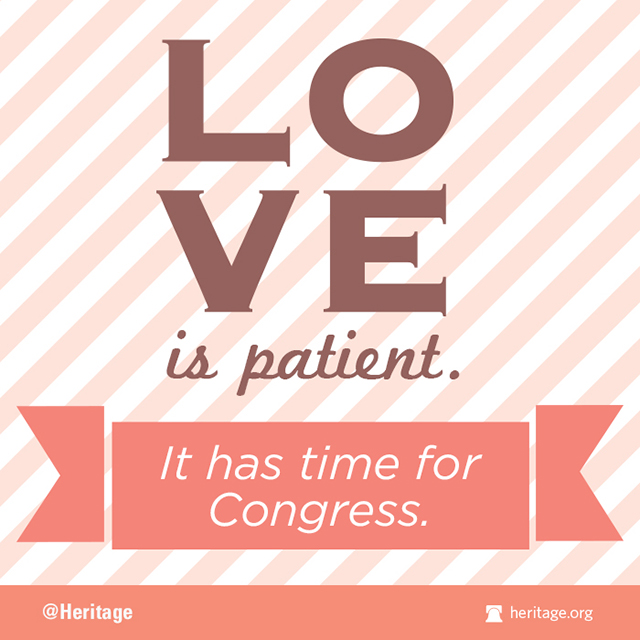 7. For the passionately paranoid
Libertarians may not want regulation, but they need love just like everyone else. The libertarian think tank, the Cato Institute knows that your mother isn't the only one obsessing over your love life: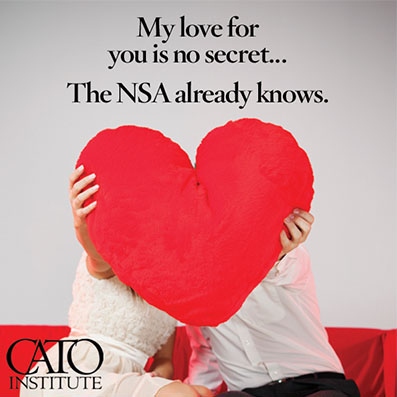 8. For your affectionate puppet master
Knowing that a House of Cards Valentine could help you "lobby your lover's heart," Mashable came up with a whole series based on the show. This one is the least menacing: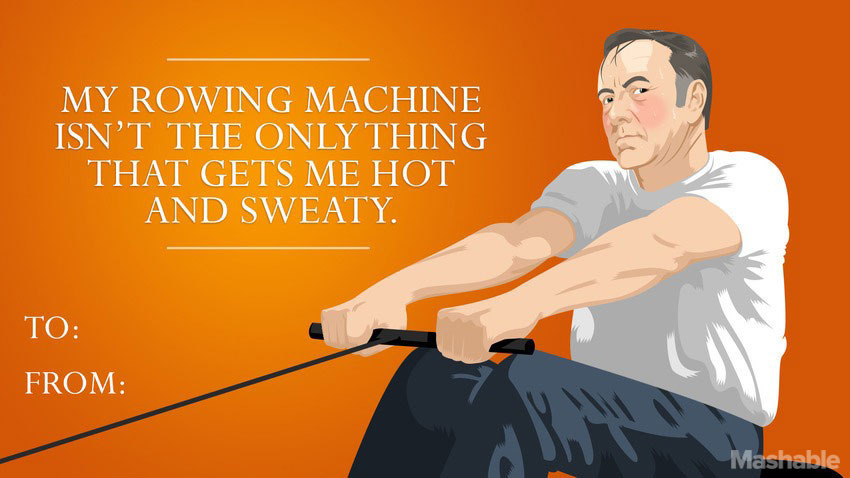 9. For your coworker crush
Be careful when sending Valentine's Day cards to co-workers—too much schmaltz may land you in one of human resource's sexual harassment trainings. This Valentine's e-card might strike just the right note of directness for your colleagues: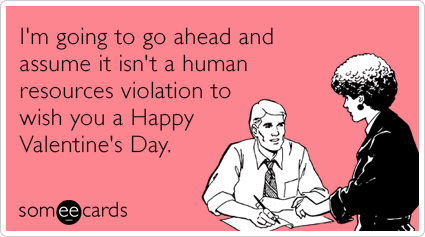 Lauren Girardin is a marketing and communications consultant, writer, and trainer. Find her on Twitter at @girardinl.