dpInk: DonnaInk Publications is happy to announce release of Air Force One: The Final Mission, by Co-Authors Joel Haskel Cohen and Michael Steven Cohen. Those of you who have been worked or played on Andrews Air Force Base over the years – have probably become as familiar with SAM27000 as we have. Seeing the Presidential home away from home over the year on Andrew's flight line where it rested openly was never taken for granted growing up. And, publishing this title for the Cohen's is a special tribute to my father – a USAF Veteran – who gave us opportunities to board SAM27000 a few occasions while we were growing up. This work is truly a lasting artifact of the final journey of the Presidential transport where some pretty special folks handled this aircraft with kid gloves. Former First Lady Nancy Reagan insisted no tearing take place during reconstruction – the dismantling and reconstruction was completed with surgical precision.

Decommissioned and presented on permanent loan to the Ronald Reagan Presidential Library, Air Force One – SAM27000 now resides in Simi Valley, CA since 2005. Joel Haskel Cohen and Michael Steven Cohen documented the final days of the most famous aircraft in the world from 2001 through until 2005. Air Force One – more commonly known as SAM27000 – is richly captured in the image-intense White House Collectible currently available through the dpInk Imprint on PubIt through Barnes and Noble and Kindle Direct through Amazon in eReader format. A limited supply of hardbound dust jacket covered table books are currently available as well – another softcover print is forthcoming by December 2011.
With cameras rolling from the moment SAM 27000 touched down for the final time at San Bernardino International Airport in California, to piece-by-piece disassembly in one of the more complex engineering projects recorded in the history of modern aviation; the Cohen's mitigated a perilous 102 mile midnight journey by truck to the Reagan Presidential Library. Capturing the complete reconstruction of Air Force in a massive indoor pavilion, Joel and Michael reveal the rededication of this national historic treasure by President and Mrs. Bush and Former First Lady Nancy Reagan.
With stunning photography, Air Force One: The Final Mission presents rare personal insights and commentaries from former Presidents as well as former First Lady Nancy Reagan. Joel and Michael reveal this story of triumph in engineering carried out through sheer determination along with patriotism derived from hundreds of men and women committed to the preservation of history in an engaging style and format.
"A beautiful composition with rare images," states Ms. Quesinberry. "Air Force One: The Final Mission documents the role this Boeing 707 played in American history. The photographs represent a lifetime of service and include disassembly, transportation, restoration, and ultimate display of Air Force One at Reagan Foundation's Presidential Library. This work is inspirational; extensive recorded footage is ready for studio development and film-makers are working in the wings for a history channel presentation. The book serves as a qualitative edition for White House collectors, Reagan or Boeing enthusiasts, aviators, historians, military professionals, tourists and general readers. Air Force One: The Final Mission extends a treasure trove of Presidential proportions, accompanied by six Presidential retrospectives, First Lady Nancy Reagan's Special Message, and 439 images."
Co-Authors Joel Haskel Cohen and Michael Steven Cohen are Road Scholars ready to present at any forthcoming speaking engagements – we welcome blog tour composites and PodCasts – if you have a program let us know. There is a suite of merchandising, which may compliment the federal contractors desk – a few samples are posted below.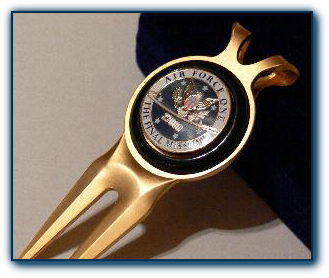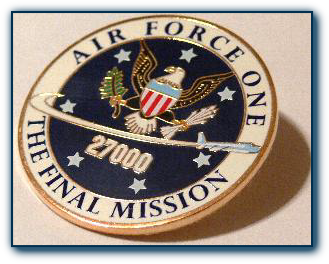 SAM27000 High-gloss UV Coated Print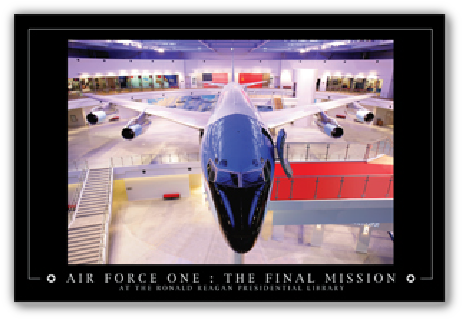 You can visit Joel and Michael on the following:
____________________________
About the Publisher: Ms. Quesinberry, CEO-President of dpInk: DonnaInk Publications, is a woman-owned small business professional with over 15+ years professional reach back featuring two business arms 1) dpInk Book Nook and 2) dpInk Government (federal, state, local) and Commercial (non-profit 501[c][3], 509[A][4] and for profit) solutions.
GSA Schedules | Grants | Proposals (Tenders) | Publishing
Donna Quesinberry
CEO-President
dpInk: DonnaInk Publications
5120 Chowan Avenue
Alexandria, Virginia 22312


[email protected]

Work: 703-270-9440




Fax: 703-462-8953




80% win ratio among multiple | diverse clients


Yes, we provide award-winning "original" proposal solutions!


No boilerplate redundancies – we frown on copies here.
To publish a technical non-fiction or fictional E-, soft or hard-bound book, call dpInk or e-mail [email protected]
No other ink will do! It's DonnaInk for you.
For employment consideration, forward a resume to [email protected] – we are continuously seeking contract personnel.
###
(Copyright © dpInk: DonnaInk Publications. All Rights Reserved. Safe Harbor.)