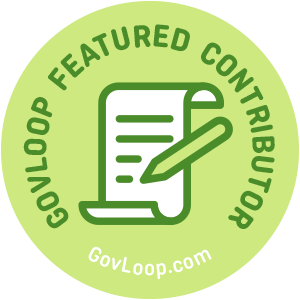 We're on autopilot in most meetings. Most of us feel overscheduled and left without enough time for actual work. We also don't put much if any advance thought into what we want to convey in meetings. This means an opportunity lost. With better preparation, we might just have more impact while reducing the total time required to meet.
If you're like me and panic a bit when that 15-minute reminder pops up, here's a shortcut to feeling and being more prepared. These four simple questions can help you focus and ensure that you get your core message across.
4 Simple, Effective Preparation Questions
What's working? (Alternatively, what has been accomplished since the last meeting?)
What's not working?
What's your recommended solution?
How can each person help? (Alternatively, what next step should each person take?)
Open a blank page on your screen or grab a piece of paper. Documenting your answer to each of these questions is key to remembering what you want to say and then actually saying it. Thinking through your answers under pressure is better than nothing but it's not as effective as actually writing them down.
This exercise should take no more than five minutes. It's an investment of time that makes you look both polished and effective–and it might save you hours later.
Other Ways to Use Preparation Questions
These questions also work as a basic structure for higher-stakes panel discussions, conference presentations, and pitches. As compared to run-of-the-mill meetings in the office, we ramp up our energy investment a bit for internal PowerPoint presentations. We go into overdrive for conference presentations. That makes sense. As you progress up that spectrum, the audience becomes less familiar to you (and perhaps less friendly) and, what's more, you're required to hold more people's attention for longer.
In these high-pressure scenarios, few of us need to be convinced of the need to prepare. However, the task is daunting without a framework to guide and sequence your thoughts. Starting with these four simple questions will get you organized. You can then layer in complexities and nuances as you develop your material.
Being Prepared Increases Your Impact
Being and feeling prepared helps us feel in control and more effective. You increase your impact when you've thought about what you want to say and have ready answers to these four simple yet crucial questions.
Robin Camarote is a communications strategy consultant, meeting facilitator, and writer with Wheelhouse Group. She is intent on helping leaders get more done with fewer headaches by outlining clear, creative strategies and solutions that build momentum and buy-in at all organizational levels. She writes about how to increase your positive impact at work. She is the author of a book on organizational behavior entitled, Flock, Getting Leaders to Follow. She lives with her husband and three children in Falls Church, Virginia. You can read her posts here.