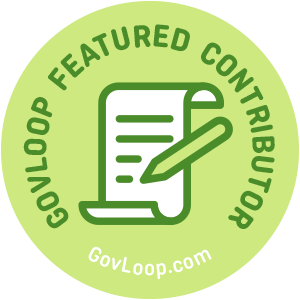 There are professional associations for just about every profession. But, why join an association? What's in it for you?
Being a member of a professional association has been a great benefit to me in my career. But, not all associations are created equal. An association should offer things that will support your work and build your career. So, before you join, consider some attributes of a professional association that make it worth joining:
Professional Development
The association offers training on the most current and relevant topics for your profession. Smaller associations may not be able to offer the trainings themselves but may provide information on where to get it. Also, some associations can offer discounted rates for training.
Networking
There are opportunities to meet colleagues, face-to-face, from other towns, cities and governmental agencies. You can meet at regular association meetings, at annual events or at social gatherings.
Advocacy and Lobbying
The association offers advocacy and lobbying in support of the profession. It may also provide advocacy and lobbying for things like new laws to help people you serve.
Prompt Information
Prompt information is available to members through a website, group e-mail or social media. It could be an announcement about grant funding that has just been released or the latest salary study for your profession.
Resources
Resources are available on the association website. It might be white papers on topics of professional interest or lists of programs or services for people you serve. And, there may be information about funding sources like grants.
Job Announcements
The association posts job announcements from towns, cities and other governmental agencies for those members looking for new opportunities.
Career Support
The association offers career advice to members. There are senior members willing to be mentors to junior members. There is a forum for accessing advice on how to handle challenging professional situations. And, the association provides a support system for members.
Recognition
The association recognizes members for excellence. Being recognized by your colleagues is a huge compliment. But, it shouldn't be a popularity contest. Members should be recognized for things like model programs or for outstanding service to the people you serve, to the profession or to the association itself.
Resume Builder
Because employers like to see that you stay current with your profession and are connected to colleagues, joining a professional association is the best way to do that. Membership offers the opportunity to participate on working committees or be elected as an officer of the association. As an elected officer, you have an opportunity to influence what the association works on. Often, that consists of tackling broader issues than you might be used to in your current position. And, that expands your professional experience.
Cost Benefit
Are the dues reasonable for what the association provides? If the professional association offers many of the attributes I've listed, it would be a good career investment to join.
So, those are some of the attributes of an association worth joining. It provides good value for the membership dues you pay. But, if you join and find that an association doesn't deliver what it advertises, you can always cancel your membership.
Mary Roche Cronin is a GovLoop Featured Contributor. She is the Director of Human Services for the Town of Manchester, Connecticut and has held that position since January 2005. She is responsible for management of four divisions, provides contract oversight for community agencies receiving town funding, and represents the town on community, regional and statewide human services planning and advisory groups. She also provides oversight of the department budget and state and federal grant funding. She has a Master's degree in Child Welfare from St. Joseph College in West Hartford, Connecticut and a Juris Doctorate from Western New England College School of Law in Springfield, Massachusetts. You can read her posts here.