l was texting on the shuttle bus and made myself violently motion sick.
It was extremely embarrassing as I threw up on the train, in the fitness center, and then for more than an hour off and on in Starbucks, my #1 favorite brand of all time.
Look at this logo of this great brand. It is fantastic.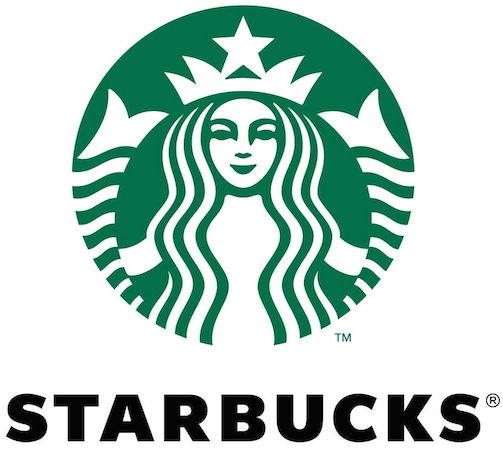 Funny: The coffee is not always good. The fresh carbohydrates are terrible. Frankly, they cannot seem to find their way with food.
But it is my favorite. I'd go there to get an overpriced up of coffee and a $3 pouch of almonds three times a day if I could, and sometimes I do.
Here's why: When I walked in sick the other night, the barista stood there and talked to me. "Do you want some water?" And when I used up 50% of the bathroom throwing up like crazy, she must have shooed the other customers away.
I like that they replace a grilled cheese when it falls on the floor.
They bring you the coffee if they see you concentrating.
This particular place closes at 8:00 p.m. and when I'm working on a blog, they let me stay over a few extra minutes.
The baristas remember what I usually order, and they ask me if I want it before I order anything.
They don't say anything when I ask for a single bagel with four pats of butter.
When I look back on my life, this wonderful brand has been there for every great memory. It's where I took the kids when they were toddlers, to get a little bit of mommy time. It's where I wrote. It's where I met my friends for coffee. It's where my family hung out when we went on vacation. It's a place where happy memories are made; people don't yell, scream, cry or break up in a Starbucks.
Starbucks is where you read the paper and you learn what's going on.
It's how you donate to the winter coat drive and the spring prom. And find a place to volunteer your time on the weekends.
This is more than just a friendly brand, or a brand that promises friendship.
Starbucks is the embodiment of community.
On Veteran's Day, we celebrate those who have served.
When it's autumn, we drink hot pumpkin lattes together.
I've listened to arguments about politics that have dragged on for two or three hours.
And observed as people did business or conducted job interviews, almost as though they were in a real office.
Starbucks is where homeless people and people down on their luck sit down. And chill out, just chill out.
Everybody goes to Starbucks; we all suffer through the bitter coffee and we are welcome there.
It comes down to the ethic behind the brand, but atop the ethic (not behind it, not squashed underneath) are the people who make the brand feel real.
As I vomited that night I felt so bad, like I'd lost all semblance of human dignity. When I get motion sickness it's the worst thing in the world. It didn't end after Starbucks; I had to jump out of the car and heave out nothing into a dark and rainy parking lot. My shoulders shuddered, it all seemed endless, I thought I would never feel better again.
And then the sun rose, and I was headachy and hung over but I started to forget about it…the memory began to fade and after a couple of days I was back to my old self again, texting on the bus (but only at the red light). My husband thinks that I am nuts.
But I remembered the cool marble of the bathroom in Starbucks, the knocking at the door and the sound of footsteps walking away. I remember how the baristas took care of me, and my mom and dad are older and 250 miles away.
That's a brand lesson for life, if you want to know how to build and be a keeper. Care for your customers like they're one and the same with your family. Break bread with them at the table. And the same goes for your employees.
The truth is it's not very hard to conceive of how to make money. Or to supersede the competition easily.
What's difficult is focus, and sustaining it over the long term.
You don't have to do everything absolutely perfectly; you should narrow down your specialization to a tee.
But no matter what kind of product or service you deliver, you can take a page from the seemingly effortless ethos of the Starbucks playbook. What they do, and do impeccably, is establish themselves as essential to daily life of the customer.
_____
All opinions my own. Photo by Laurence Simon via Flickr.