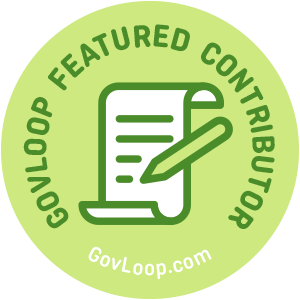 Administrative Professionals Day is not for another three months. However, I have a special place in my heart for these unsung heroes of the office. The official Administrative Professionals Day is Wednesday, April 22nd. I know from personal experience that bosses hand out cards and small tokens of appreciation, in the form of various gifts, to their administrative staff. It is a nice gesture, but how do those bosses and other employees treat the administrative staff the other days of the year?
We Are Only Human
If you are guilty of unconscious bias behavior toward administrative staff that is okay and there is no judgment here. In fact, it is very common and very human to not understand people who are not like us or in the same position as we are. The way we behave is similar to an "out of sight, out of mind" experience. If the matter does not concern us directly, we are somewhat mute to it. We also create us versus them mentalities. For example, you may feel as an employee, that no matter how wonderful of a boss you may have, that boss is still one of "them."
Whether you realize you do this or not, you do. If not toward the administrative staff then perhaps toward the custodial staff. Again, it is human. The beauty of being human is that we have the ability to change how we see other people and how we treat them. And let us face it: we can all stand to treat each other a little better. Why not start in your office, with the sometimes most ignored and hard-working people in your front office? Here's how to become an admin advocate this year.
Acknowledge Your Administrative Staff: The two simple phrases "good morning" and "good evening" will go a long way. It is a common courtesy to acknowledge someone with a universal greeting when the two have met eyes. Informally, it is usually "Hi" or "Hey, how's it going?" Sometimes it is simply a smile that we can use to greet someone. Acknowledging an individual means the world to that person. You may not realize it but just think about how acknowledgment makes you feel.
Do It Yourself: One of the most annoying things you can do is ask an administrative staff person to do something for you that you can do yourself. For example, change the paper in the copy machine. You are assuming that person just wants to help you, but sorry kiddo, that may not be true. We all know that not everyone, in fact most people are NOT in the roles that align with their personality and purpose. They are just there, collecting their check. So do not assume. If you really need assistance, start with "Do you mind helping me?"
Respect Their Boundaries: We all have them. Just because someone sits in a front office as an administrative assistant does not mean they are your personal therapist, a social butterfly, or customer service person of the year. Front office folks have challenges too and they cannot always leave feelings at the door because they sit in a front office. [If you disagree and you think that is exactly what they should do (perhaps because they are usually the first face people see), please share your thoughts in the comments below].
Offer Your Flexibility: What do I mean by that? In some offices, the administrative staff does not get to get up too often, if at all. You may think how is that possible? Believe me, it happens. If you have the flexibility to come and go as you please, offer to pick up a soda, bottle of water, snack, or cup of coffee when you step away to get these things for yourself. It is an effortless way to give back.
I challenge you to put these tips to the test. Spread joy with a good morning and/or smile to those whom you do not usually speak. Challenge yourself to treat each person a little better. Start with the folks you see every day but that you do not really know. Become an admin advocate. Then, become an advocate for caring for others.
Rita Lucas is a GovLoop Featured Contributor. She is a writer and author who works with the federal government as a management analyst and project manager. As a writer, she helps small business and non-profit organizations promote their mission and brand; and as an author, she has published several titles that promote self-development. As a government employee, Rita has worked in the field of human resources for 11 years and has volunteered for leadership positions with veteran-focused and millennial-centric organizations. Rita holds a bachelor's degree in business and a master's degree in publishing. She is a new mom and resides in Maryland with her family. You can read her posts here.