So you had a rough day at work, heck let's be honest, it was a rough week and you said some things to your team that probably hindered efforts to build/maintain a good working environment. Truth be told, some folks may still be a little frustrated, while others have written your outburst off as a bad day.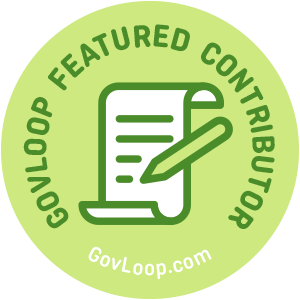 In any event, your team is still charged with solving problems and working together, so here's a suggestion to get back on track.
EmPOWERment Breeds Innovation
Empowerment involves the sharing of power between a leader and one or more followers. It is also a main driver of innovation. It gives the team the confidence and it increases participation in the decision-making process. Brainstorming is one technique you can use to encourage team building and innovation.
Building Through Brainstorming
During any given month, there is likely a short or long-term problem to resolve. So, set up a structured brainstorming session for your team. I'm placing an emphasis on the word "structured" because demonstrating how each member of the team has an equal voice is paramount. The supplies needed: a whiteboard, some sticky notes or note cards, pens/pencils and a timer. You should probably allot 60 to 90 minutes for this session.
Phase I
Your team needs to know that you are sincere when soliciting feedback, so properly setting the stage is imperative. Effective brainstorming begins with the free thinking of possibilities, so emphasize the importance of all ideas to develop possible solutions:
Inform participants that they will silently and individually capture their ideas on sticky notes in the allotted time (three minutes is a good start for the first round).
Pose the question or the dilemma to your team and ask them for potential solutions.
Ask them if they have any questions about the task but elaborate ONLY if necessary. Sometimes people ask for more guidance because they do not want to disappoint you. Sometimes they think if they ask more questions (or rephrase the same question) that you will give in and tell them what you want. Do not give in, simply smile and tell them you are open-minded and appreciate all recommendations.
Begin the silent brainstorming session (3-5 minutes) and give them time queues.
Phase II
After the team has annotated their thoughts, have each person place all their sticky notes/note cards on the whiteboard.
At this point the notes should be randomly placed on the board. Give the team a few moments to study them.
Next, ask the team to silently rearrange the notes based on similar concepts. Be careful not to become involved in this process.
Once the notes have been rearranged to their satifsfaction, select a word or phrase that characterizes the respective cluster of ideas.
There may be outliers, but do not discount them. The process of brainstorming is the goal here. Those ideas still have value.
Let the group identify new ideas and concepts as presented on the whiteboard.
Ask them for their recommendations of how to proceed given the new ideas and concepts.
Although the final step of brainstorming includes choosing the best idea presented, if you're using this technique to rebuild team cohesion, do not feel compelled to decide on a solution. If your team does not regularly practice structured brainstorming, it can be overwhelming for all of you. So take the necessary time to digest all of the ideas before making a decision. The point is to get all members of your team engaged, treat them as equal members of the team, acknowledge their ideas and facilitate innovation.
LaMesha Craft is part of the GovLoop Featured Contributor program, where we feature articles by government voices from all across the country (and world!). To see more Featured Contributor posts, click here.