From the day I arrived in Yonkers, I advocated for a public arts program. I was met with some resistance, but with the Hudson River Museum, Blue Door Gallery and ArtsWestchester providing support, I was able to make the case. Today, city planners and municipal leaders who fail to recognize the power of the arts do so at their own peril. The arts contributed $736.6 billion to the U.S. economy in 2015 and employed 4.9 million people. Given these staggering numbers, many municipalities are finally prioritizing the arts. How can you?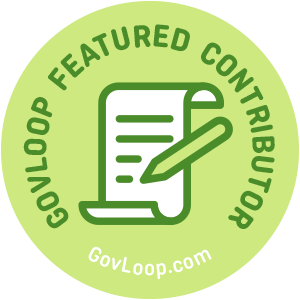 Install public art. In Yonkers, we partnered with the Blue Door Gallery to install public art in our downtown, along our Hudson River waterfront and around city hall. Putting art out there puts people on notice that you value art and, by extension, artists.
Use zoning. Yonkers rezoned its downtown core as the Downtown Mixed Use (D-MX) district, which permits live-work spaces for artists. Famous artists and art collectors like Maya Lin, Daniel Wolfe and Robert Zakanitch moved their offices and homes to the downtown from Brooklyn, New York.
Create a district. The Alexander Smith Carpet Mills, a National Historic Landmark, are located in the city of Yonkers. The mills have been repurposed over the years by developers into artist galleries. We re-branded the district the Carpet Mills Arts District (CMAD).
Sponsor events. Five years ago, the city of Yonkers started Yonkers Arts Weekend (YAW). We have a website. We have visitors. The numbers have been growing exponentially every year, and every year the event grows geographically. The first year, it was just in the city's downtown waterfront and CMAD. Then, it grew to include Untermeyer Gardens and the Hudson River Museum. Now, we are bringing in South Broadway. The event has added more galleries, like US+U, more music and more interactive exhibits and spaces. Visit us at YonkersArtsWeekend.com.
Promote artists that live locally. An Amazing Woman, Barbara Segal, who just happens to be a famous artist and lives locally, hates being called a "local artist." I see her point; it sounds quaint, but she is actually an international artist with clients all over the world. When the office of Planning and Economic Development meets with developers, we tell the developers that the city has artists who live locally and can do work inside and outside of your development. Most of the time, developers pay interior designers a lot of money to find artists. We can help them save money by finding quality artists who live locally. Paintings, murals and sculpture from local artists have found new homes under this program.
Create a public art fund. Philadelphia and New Rochelle have both created public art funds. The murals of Philadelphia are amazing. In New Rochelle, they have drafted a very useful and thorough master planning document about their efforts to bring art to the public.
Define "art" broadly. Everything you see, hear and touch is art. We repainted our municipal water tower with a more stylized logo. We lit our city hall clock tower in colored lights. We put colored lights under the railroad trestle.  We filled in cracks in our sidewalks with mosaics. We commissioned street artists to put murals on walls.
There are literally millions of things you can do around your office, your building, or your municipality to promote the arts and artists in public space. Not everyone will like what is exhibited. I had plenty of people complain to me about this sculpture or that street artist/mural, but in the end, embracing public art had a powerful effect that no one could argue with more artists, millennials and empty-nesters wanting to live in Yonkers and more developers wanting to develop in Yonkers than ever before because of the arts.
Wilson Kimball is part of the GovLoop Featured Contributor program, where we feature articles by government voices from all across the country (and world!). To see more Featured Contributor posts, click here.