When I was growing up in Kentucky (Go Cats!), I recall many fond memories of traveling with my father working summer jobs at our family's small retail pharmacy in Martin, KY, smack dab in the heart of Appalachia country. The coal mining boom was still going strong then and I remember seeing many a miner come into the store covered in thick coal dust and soot. All you could see were the whites of their eyes. My father seemed to know the personal details of all his patrons – what was important to them, what worried them, and more importantly, he knew how to connect with them in an authentically human way. He would always make time to talk basketball and vehemently defend who's in his SEC bracket for the win. On other occasions, he would be invited to share dinner with those of extremely modest means. He was well known in that tight-knit community, and incredibly well liked for his brand that kept him in business for more than 25 years before retiring.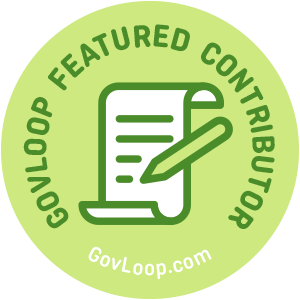 Even the corporate rivals couldn't compete with him, no matter how hard they tried to "steal" his patients. Among the many things I learned from taking inventory and helping out around the store, the most valuable takeaway with application for all of us is this – there is a difference between generic and brand name.
As career civil servants, it's important to become aware of your brand. Or, to borrow from one of my favorite articles, I'm talking about "A Brand Called You." You are your own brand and it's up to you how you build, maintain, modify and enhance it as you grow in your career. I've included some tips and food for thought that might help you along the way. I credit much of this to how I've been able to quickly move up the General Schedule (GS) ranks.
Know what you want to achieve before you begin your journey.
I knew that I wanted to work for the federal government when I was just a teen. I started building my civil servant foundation when I was in high school. Little did I know, but this was the beginning of my brand as a future career fed. Making wise choices such as attending national young leaders conventions, participating in leadership simulations and keeping a good educational and personal track record became building blocks for the direction I was headed.
Take advantage of every opportunity that meets you in the crossroads.
Sometimes the search for opportunities can feel like you're in a real-life "Where's Waldo?" simulation. Attending a small liberal arts university in South Florida, I knew there were many opportunities to pursue careers that were "close to home," but I wanted something bigger, bolder, more challenging. As an undergraduate, I received an email one day inviting me to an open house highlighting the university's recent partnership with an internship placement service in D.C.
Long story short, I ended up landing a highly coveted internship working for the Health and Human Services Department web communications team under the mentorship and direct supervision of Richard Stapleton and Prudence Goforth. (If you're in the know, these two are well-known digital evangelists and I didn't know how lucky I was). I also scored 12 undergraduate course credit hours during one summer which wasn't too shabby either. Sometimes you have to take a blind leap forward into the unknown. Although a bit scary at first, it could be one of the most rewarding jumps you've ever made.
Choose your network affiliates wisely.
It's tempting for us to want to quickly fill our network with individuals so it might give the illusion that we're well connected, but I would strongly advise against doing so. Think about it this way in terms of personification. Imagine that you're the latest product release in a highly competitive tech market. Only the high-end retailers have licensing agreements in place to carry you as their product, in limited quantities at each location.
Suppose you're a consumer and you see an unknown retailer is offering the same product at a much lower price. Would you buy it? Probably not. In most cases, you'd go with the more established retailer because they represent a brand you've trusted for years. Your network should be treated the same. Do your research and investigate the brand behind the person who wishes to connect with you. Beware of network trolls and those who are just looking to make a quick buck off of your hard-earned connections.
Make time for soliciting brand endorsements.
We're all familiar with professional athletes who have signed endorsements with a number of companies because it makes their brand more appealing. For example, a professional basketball player may have signed on with popular shoe, clothing, and fast-food merchandisers, or e-commerce providers. The world is your oyster and you too can add a few letters behind your name with a professional certification. Or, perhaps you're a good writer and have the opportunity to publish an op-ed.
Maybe you have considered becoming a fellow at a prestigious research institution or advisory group. There's an opportunity to speak at a seminar or forum on a subject you know a lot about. Go for it. These are your golden opportunities to latch onto as they help endorse your personal brand. As my father has often said, these only help to increase your personal stock value.
Get to know the AI side of yourself.
Artificial intelligence (AI) is booming. Be aware of how your brand is personified on the web. Just because those in your immediate network may know you personally, that is, humanly – not everyone will have that conception of you. In fact, most will probably only get to know you through the digital, simulated self that is personified as you when it's not really the true you. Confusing? Yes. Think long term when making those brand or network endorsements and choose them both wisely.
Make sure your brand is optimized for SEO.
In the world of web, we all want to drive more traffic to our site for a number of reasons. Well, it's also a good idea to find your niche early and gradually build yourself up to be regarded as an expert in that area. You want individuals and career opportunities to seek you out. You want to be discoverable. This requires a certain boldness and persistence that can be challenging to master.
While it's good to be considered a jack-of-all-trades, that's not always the case for SEO – keep that in mind. Think about what you know best as a potential focus keyword and the practice of it as your cornerstone content.
Go out and conquer.
In summary, you are the marketer, CEO and president of your personal brand all rolled up into one. You have the choice to market yourself as generic (status quo) or brand name (choosing to distinguish yourself). Present your brand as the solution to an organization's challenges. Show how your brand can help them fix their problems. They'll soon realize they can't afford not to hire you.
Blake Scates  is part of the GovLoop Featured Contributor program, where we feature articles by government voices from all across the country (and world!). To see more Featured Contributor posts, click here.