I live in the City of New Haven, CT (#gscia).  I am reading a super famous book about cities called City by Douglas Rae. It is one of the best books I have ever read.
It has 12 chapters. This is a 12-blog post series about each chapter. Find the other posts in the series here.
This post is on Chapter Seven: Business and Civic Erosion.
—
When we buy food in New Haven, my sister and I go to one of four places in the city (excluding restaurants):
With the exception of Stop & Shop, it can sometimes feel difficult for my sister and me to access affordable, healthy food in New Haven. This difficulty is exponentially heightened for individuals and families who do not work regular hours, who have to work outside the city, and who do not have accessible means of transporting their groceries.  
In Chapter Seven of City, Rae describes a different landscape and role of retail grocery stores in New Haven.
In the early 1900s, small, affordable Mom & Pop retail grocery stores were everywhere in New Haven. There were more than 600 stores in a city, at the time, of 40,000 households. This meant that, on average, every store would be providing fresh foods to 60-70 households every week. There was a high turnover rate of stores — in close quarters with high competition to provide the most value for even the smallest corners of neighborhoods.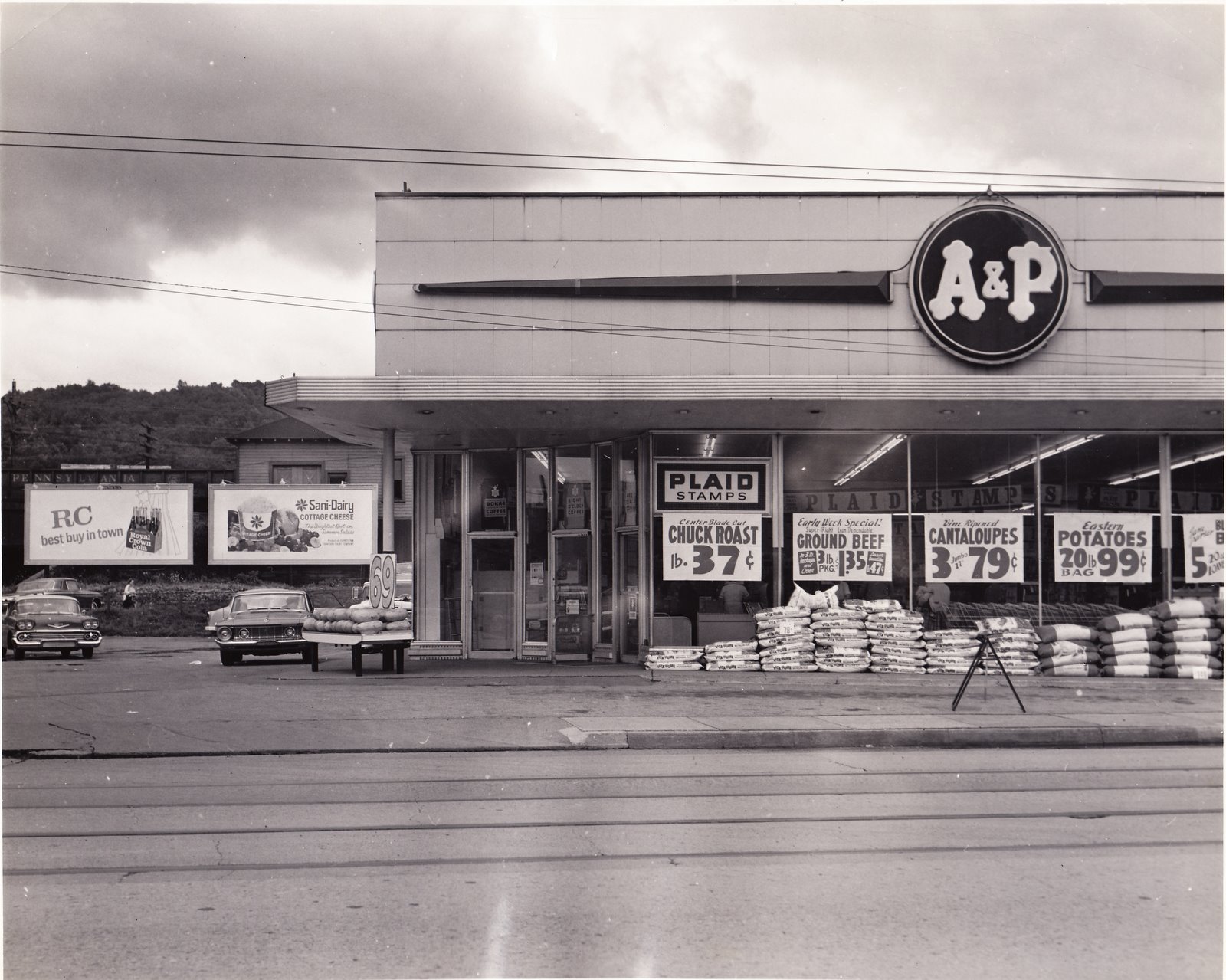 Moving a little later into the 1900s, this swiftly began to change. At first, chain, economy stores by national companies like A&P quickly took over the retail grocery market from smaller establishments with cookie-cutter, standard items, stocking, icebox, and register — a setup that highly reduced construction and distribution costs.  New Haven went from 600 Mom & Pop shops to 49 A&P stores, 36 First Nationals, and 21 Logan Brothers outlets in 1930.
Of course, just a soon as chain stores rose, companies learned that they could also find points of drastic efficiency not only in the production and storage of food but at the "point of sale". The resulting large superstores and outlet malls — managed by national corporations — replaced most chain stores.
And that's where we are now — where Stop & Shop, owned by a national/regional corporation, is one of the few stores in the city where my sister and me can get affordable food at many hours.
—
There are well-researched consequences to this shift from local to national ownership of retail grocery stores — like food deserts and reduction of product choice.
Besides providing an affordable and wider selection of choice, local ownership of retail grocery stores provided two other points of value to New Haven neighborhoods:
Products grounded in the unique neighborhood market and needs

: These local neighborhood markets, serving under 100 families, were well-aware of the neighborhood's specific needs — down to the spices and herbs necessary to complete dishes.

Local leadership and social organization

: Local neighborhood markets played an important role of social organization in neighborhoods. They were places to spend time in the summer, meet your neighbors every week, and feel safe from the wind on a cold day. The owners of these stores were often neighborhood leaders who were concerned about crime and safety — as it both affected their businesses and families.
There are less owners who live in New Haven neighborhoods. There are businesses that are owned by other people in other cities. These owners aren't as directly affected by the decisions made of what food to sell, where their trash is dumped, or who they hire.  This has far-reaching consequences on food accessibility, affordability, and safety and in our neighborhoods.
Where do you buy food in your city?
Caroline Smith is part of the GovLoop Featured Blogger program, where we feature blog posts by government voices from all across the country (and world!). To see more Featured Blogger posts, click here.