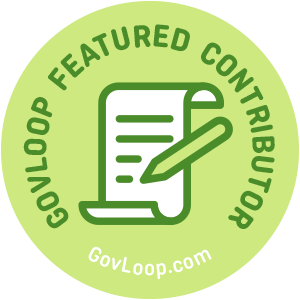 As governments we have the unique opportunity to "sell" many different things to almost everyone.
Communities are a lot less homogeneous than they used to be in terms of needs and communication methods. This is phenomenal because it means that marketing is having to make a more solid effort to meet people where they are.
But on the other hand, it is harder to find value propositions meant to entice the entire community. Rather than creating one marketing agenda for a service or community event, we find ourselves creating several.
Instead of gearing campaigns for the singular prototypical customer, there is more power in orienting a variety of marketing to target groups.
Government Serving Government
As someone who works for a government authority meant to serve other governments, I do not have the challenge of explicitly targeting residents. Rather, my marketing focuses on targeting governments in an effort to help put more information and services online. Believe it or not, but there is as much variety in marketing to all different government types as there is in marketing to residents. For this reason, I like to think that I tackle marketing in a scalable way.
Scalability & Marketing
Scalability: Noun, the capacity to be changed in size or scale, the ability of a computing process to be used or produced in a range of capabilities (Oxford English Dictionary)
Recently, I have been working on getting my Master's in Information Technology Management. This is relevant because it means I have been hearing A LOT about scalability. To be honest, I wasn't familiar with scalability in so few words prior to diving into SaaS solutions and cloud provisions. But now that I feel fairly confident in how scalability relates to technology, I can't help but go out on a limb and connect this relationship to how scalability drives the way that I market and communicate with government partners.
Attempting to fit scalability into marketing
I create one graphic template for events and services within the brand. As the graphic designer of my team, I can often get pulled in many different directions and tasked with making things on demand. I find that creating one generic template for all of my social media posts, event announcements, and micro-grant invitations means that I do not have to redo the brand for each. I can focus solely on creating messages that target each subset of customers. Creating this graphic template gives my brand consistency and saves me time by scaling to mass posts or just the occasional post.
Determine the core agenda in marketing material. Once this core agenda, or main message, is identified I can tweak and tailor the message based on what type of government I am aiming to communicate with. If it's a smaller local government with less official IT capability, the language is less technical and more "we can help save your budget!" The scalability here lies in how the messaging can touch base with everyone but also make a specific subset feel catered to.
The right tools. I found that creating templates for newsletters, eBlasts, and webinars made responding to the calendar year's scheduling way easier. While I can, roughly, expect certain things to happen at certain times throughout the year, I've definitely been hit unexpectedly with communications. The great thing about having templates for this aspect of the business process is that you aren't starting from the ground up every single time. You also aren't worrying about whether or not something has been left out or is incomplete. If you are spending that extra time creating a copy-able template, you are creating peace of mind in being able to respond to marketing needs throughout the year.
What are ways that you make your current marketing and communications processes scalable? Do you live by templating? Perhaps you focus on marketing software that makes responding to social media inquiries easier? As someone who is still figuring out marketing and communications best practices, I would love to learn!
Jamie Desrosier is a GovLoop Featured Contributor. She has spent the past two years in Colorado working as a Marketing and Communications professional within state and local government technology for government authority, Colorado SIPA. Prior to moving to Colorado, she spent 2 years as a Fulbright Scholar in Malaysia. She spends every day learning as much as she can and is excited to be working on her Master's of Information Technology Management with a specialization in cybersecurity. You can read her posts here.