B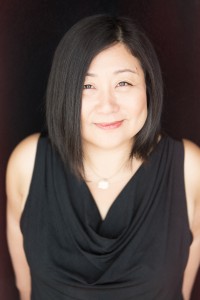 y Myung Lee, Executive Director of Cities of Service
Regardless of whether you are celebrating or frustrated with the results of the midterm elections, it is clear that people want our leaders to work together to get things done. But working together with our citizens is already showing results in cities across the country, where well-organized volunteerism is making a difference.
Cities throughout the country have shown that collaboration with our citizens and well-organized volunteerism can be an effective way to solve problems. Cities serve as laboratories for innovation, taking advantage of their intimacy and flexibility to develop new ways to solve society's problems. From education for the underserved and beautification of public areas to environmental stewardship and energy efficiency, cities are churning away at producing solutions to problems both large and small. Everyone is playing a part – mayors, non-profits and citizens are working together to make a real and measurable impact on their communities.
Here are a few examples of mayors who are using volunteerism to solve problems in their cities:
Albuquerque, New Mexico: Mayor Richard J. Berry's "Homework Diner" initiative has provided hundreds of students with access to homework assistance, one-on-one time with educators, and healthy meals cooked by volunteers from the local community college's culinary school. The program has also provided parents with opportunities to acquire their GED. Participating schools reported an increase in academic performance, and the success of the initiative in two pilot schools has prompted city officials to open six more "Homework Diner" locations.
Flint, Michigan: Mayor Dayne Walling engaged volunteers to make his city cleaner and greener. Together, the city got rid of 1.8 million pounds of waste, cleaned up 122 abandoned properties and created 57 green spaces.
Birmingham, Alabama: Mayor William A. Bell has mobilized thousands of citizen volunteers to remove more than 26,000 square feet of graffiti in one year. In addition, the initiative has disposed of more than 70,000 pounds of trash and planted roughly 500 trees. The actions of the Magic City's determined public shows that neighborhood revitalization can start small and scale. Birmingham has already revitalized 40 blocks, and plans for more are in the works.
Tennessee, Nashville: Mayor Karl F. Dean's "Change for Chestnut" program reduces annual energy costs by an average of $450 per household by giving volunteers energy-efficient upgrades in more than 100 homes of low-income residents in the Chestnut Hill neighborhood.
Working together with organizations such as the Corporation for National, Community Service AmeriCorps and HandsOn, as well as local parks departments and other city agencies, shows that mayors are engaging and empowering their citizens to make real change in their own communities. Mayors are also collaborating to learn from one another by sharing lessons learned.
When it comes to bringing about large and small civic changes that touch people's lives, members of the newly-elected Congress need only observe their neighbors and friends. Through these partnerships, members of Congress will find not just innovative policy ideas, but also examples of effective collaboration of leaders using their power to bring people together. Learning from these innovators is the best way to make our entire country a safer, cleaner and stronger place to live.
Myung Leeis the executive director of Cities of Service, a network of municipal governments that leverages citizen service to address local challenges.