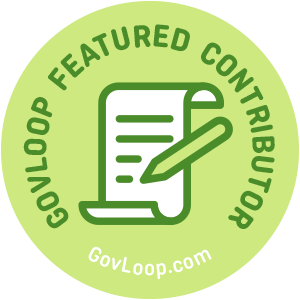 Did you launch your career through an internship? According to Steven Rothberg, President and Founder of College Recruiter, 75 percent of college students participate in an internship or co-op program.
If you were one of the 75 percent, how did you feel about that internship experience? Did you feel like the host organization was disorganized and put upon by your presence? Or, was it a great experience that solidified your future career plans?
If you are tasked with creating a program for your organization, some design basics can help you create an internship program that works.
Commitment and Expectations
Accepting interns into your organization is a commitment. It requires staff willingness to devote the time it takes to make it a quality experience for the intern. But, the internship must work for you, too. Colleges have specific learning objectives for the intern. And, those objectives should be a good match for your organization. Internships also help students determine what they don't want for a career.
Application Phase
Treat the intern as a prospective employee because they might be. Internships can be a great tool for recruitment.
Going through an application and interview phase is good practice for them. Have them complete an application form and include a resume and cover letter. We use an internship application prepared by our Human Resources Department.
Conduct an interview with them. Some colleges like to include the intern's advisor in the interview. This is the time to discuss what the intern is particularly interested in learning. That will help you decide how to accommodate those interests. Be clear about your expectations. If it sounds like a poor match, decline the internship. Refer them to another organization that might be a better fit. If you agree to take the intern, determine what days and times they are available. Then you can craft a preliminary schedule for them.
Orientation Package
On the intern's first day, it's all about making the intern feel welcome. Conduct an orientation with them. And, have an orientation package ready to go. You only have to design the package once and update it as needed.
Some of the things in our package are:
The Department Mission Statement
Department Organizational Chart with a description of each division and their functions
History of the Department
Applicable Town Charter sections
Relevant Town Policies regarding such issues as: sexual harassment, drugs/alcohol, violence in the workplace, workplace privacy and information technology and equipment use.
Identification badge for the intern
And, on that first day you should also:
Take the intern around and introduce them to staff
Identify a dedicated workspace for them
Give them a tour of the building or facility where they will be working
Intern schedule
Once you have an agreed-upon a schedule, provide a written copy to the intern. Both you and the intern should have an understanding that the schedule may change periodically based on the needs of the organization or of the intern.
If the intern has general interests, we create a schedule where they rotate through all divisions. We list the names of division staff members they will be assigned to on the schedule. This process can help an intern narrow down future career options.
Periodically review your expectations with the intern and check on their progress in achieving the learning objectives.
Do you have a meaningful project for them to work on so that they start building skills? The project should be relevant to their career plans.
So, those are some design basics for creating an internship program that works. You can also get more ideas from colleagues who have established programs. Internships offer wonderful learning opportunities for students to help them on their career path. And, with the right design, an internship program can work for your organization as well.
Mary Roche Cronin is a GovLoop Featured Contributor. She is the Director of Human Services for the Town of Manchester, Connecticut and has held that position since January 2005. She is responsible for management of four divisions, provides contract oversight for community agencies receiving town funding, and represents the town on community, regional and statewide human services planning and advisory groups. She also provides oversight of the department budget and state and federal grant funding. She has a Master's degree in Child Welfare from St. Joseph College in West Hartford, Connecticut and a Juris Doctorate from Western New England College School of Law in Springfield, Massachusetts. You can read her posts here.