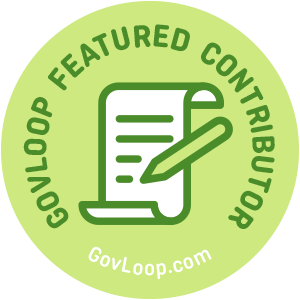 Reaching a shared understanding of how your organization works is the most important step a leadership team can take to drive progress. Enterprise analysis is mission-focused, rapid, and comprehensive diagnostic tool that helps you get there.
Public entities will benefit by looking at what it takes to deliver the core work of their organization. This analysis takes a macro view of how that core work gets done as it flows through the organization.
Identifying the internal and external influences that affect the process is critical. These include policies, guidelines, information, and customer requests. Ultimately, this helps expose inefficiency and misalignments at a departmental or organizational level. An enterprise analysis can be especially challenging for public sector leaders looking to implement LEAN solutions. Below are four issues that public leaders must examine before beginning such a venture.
Achieving agreement on the definition of the whole process. The value of an enterprise analysis is diminished if public sector leaders fail to take a broad view of the entire organization. Silos are rampant in the public sector for several reasons. Namely, there are disincentives for paying attention to anything outside your department. Also, LEAN project scope can evolve to something that is beyond the entity's ability to handle well. Overcoming these cultural barriers can be difficult.
Defining the metrics of success. Part of an enterprise analysis is to consider what metrics will be used to gauge success. Public leaders must decide how to break down these metrics into subcomponents that people at each level of the organization can use and influence.
Determining who owns a process. There needs to be one person, the process owner, responsible for monitoring process performance. This person needs the authority to enforce new methods and standards. Finding one process's owner is difficult in the public sector, because work often crosses many departmental boundaries.
Getting everyone to the table. The value of your enterprise analysis will depend on the quality of information that goes into it. If there are many stakeholders involved, you need to bring them all into the process so that you can ask them directly what they care about. It's best to rely on data and encourage constructive dialogue with our partners.
Charles Lewing is a GovLoop Featured Contributor. A Louisiana native, he graduated from McNeese State University in 1999 with a Bachelor of Science Degree in Finance. He later earned his MBA in 2001. He relocated to Houston, Texas and worked in various finance and accounting roles for number of healthcare organizations. In 2016, he relocated to West Texas to pursue a career in public financial leadership. He currently serves as the Reeves County Auditor. Charles is very passionate about inclusive management, LEAN six sigma, and improving operational efficiency through leveraging technology. In his spare time, he enjoys spending time in the outdoors and reading spy novels. You can read his posts here.