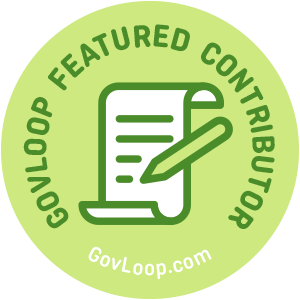 Many government entities are looking to become more data-driven. This often requires implementing new financial systems software. Choosing the correct system is often challenging, as there are many programs available.
Once new software is selected, the real trial begins, as public leaders transition from the old program to the new program. All the planning in world will not prepare for every issue that will arise.
So, it is essential that government leaders manage the project in an effective manner. The success of the project will depend on both the agency and the software vendor forming the best project team possible.
Below are three tips for success when implementing a project team for such a conversion.
Keep your project team as small as possible.
The government agency needs to have a project leader, and an equal counterpart must exist for the software vendor. Lines of communication need to be as efficient and lean as possible. These two should interact daily, and team members must be picked for the sole purpose of their benefit of the project, not their current job title. Often, teams run into the issue of too many managers, and not enough workers. The team leaders need to organize assign the individual tasks needed to the team members. Adding more persons than necessary will only complicate overall communication. Team leaders also need to be prepared to work outside of regular hours to get the project completed.
Clearly define your relationships with the implementation team members
It's vital that both the agency and vendor teams have clearly defined roles and responsibilities from day one. By defining the relationship and setting boundaries, team members will be able to focus on the areas of the project where they are needed most. Failure to define roles in the project up front will lead to problems. However, it is equally important that both agency and vendor team members, not remain rigid in predefined roles as environmental factors change. As the team works through the project, public leaders must ensure that the team functions as a single unit with one common goal. Managers must cultivate good working relationships among all team members, and remove any "us v/s them" mentalities.
Document every step of the project, start to finish
Having a well-defined project plan will help ensure that everyone involved has a unique set of responsibilities throughout the project. The project plan must be as specific as possible and include the names of team members, and due dates for each phase of the project. In addition, documenting everything at all stages of the project can be helpful as issues will arise in later stages of the project. Team members should also be encouraged to keep a public log related to project issues or observations. A weekly team debrief will be necessary to make sure all team members are on the same page, and these should be structured as informal discussions. Team leaders should also use these meetings to recognize project milestones and shed light on project challenges and give all team members the opportunity to express concerns. Team members must share equally in both successes and setbacks.
Charles Lewing is a GovLoop Featured Contributor. A Louisiana native, he graduated from McNeese State University in 1999 with a Bachelor of Science Degree in Finance. He later earned his MBA in 2001. He relocated to Houston, Texas and worked in various finance and accounting roles for number of healthcare organizations. In 2016, he relocated to West Texas to pursue a career in public financial leadership. He currently serves as the Reeves County Auditor. Charles is very passionate about inclusive management, LEAN six sigma, and improving operational efficiency through leveraging technology. In his spare time, he enjoys spending time in the outdoors and reading spy novels. You can read his posts here.