A great deal has been written on the importance of goal setting, and its relationship to success. Whether personal or professional, assessing the next milestone is common place in today's world. Setting goals is a multi-step process. Here are some points to consider to get started on the road to success.
Be Clear on Your Why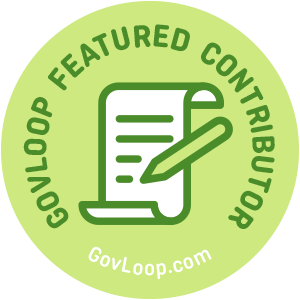 Sure, there are many good reasons to set certain goals, but until you define your why, you may have difficulty maintaining your pursuit for the long term. Although well meaning, we are often vague in our approach to goal setting.
Suppose you set the goal to save more money. What meaning have you attached to this goal? What are your personal reasons for pursuing this goal? Are you motivated by something other than the social expectation attached to saving money? Spend some time thinking through your true motivation.
Applying logic and practicality to goals is important; however, we often won't change because we should or because it makes sense, we change when we are also emotionally invested in the goal.
View a short clip from Simon Senek on uncovering your why.
Set Goals Effectively
It has been said that our brains operate similarly to a navigation system. If we give our brains clear direction on where we want to go, it will take us there. Conversely, not charting the course is akin to getting into your car, and telling the navigation to simply: take you someplace nice. We often make the mistake of not getting specific enough with our goals.
In addition to getting clear on your why, clarify your what, when and how: i.e. I want to lose 10 pounds by October 1st 2018, by exercising 3 times per week, and eating no more than 2000 calories per day. Identify a clear objective, how it will be executed, and a target date of completion.
Goals should be performance oriented
American author Robert Collier said: "Success is the sum of small efforts, repeated day in and day out." Set small, action steps to achieve your overall goal. Although you'll be tempted to dive in aggressively, stay consistent with the small action steps, so you don't burn out. If you are returning to exercise after a long hiatus, perhaps you might start off with an easy work out plan of 2 days per week, then gradually increase as you see fit. Anticipate all aspects of your goals – build contingencies, especially for when (not if) your motivation runs low. Lastly, treat yourself to small rewards along the way for staying consistent.
Putting it All Together
As previously mentioned, setting goals is a multi-step process. Work through the ambiguity, by firmly establishing your why. Remember, we change when we are also emotionally invested in the goal. In addition, identify how your goal will be executed, and a target date of completion. Lastly, take care not to approach your goal too aggressively. Instead, take small, action steps in order to maintain your momentum and not burnout.
Hope Marshall is part of the GovLoop Featured Contributor program, where we feature articles by government voices from all across the country (and world!). To see more Featured Contributor posts, click here.