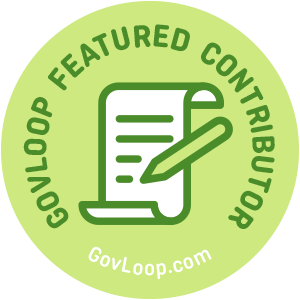 Being involved in technology and seeing its constant change has been one of the most exciting things I've experienced. Every day, we see the way technology changes the world. Still, Government agencies sometimes use inefficient and outdated applications and infrastructure. It's important to understand why Government Agencies should improve their technology.
To be honest, as taxpayers, we get frustrated when we can't get access to needed services quickly. Complicating this is our expectation to have those services delivered in the same way we buy products and services in the commercial world. Users consider these services as a necessity, not just a service that is convenient.
There are many reasons why technology changes are important.
Vendors are more competitive than ever
There was a time when technology was difficult to budget. With cloud technology, solutions can be provided at a lower cost with high availability. The nature of new technology keeps vendors on a level playing field, ensuring options that are competitive. With this model, agencies can access software at a reasonable cost. By providing the cost savings to the legislature as part of a budget, Government can produce a cohesive plan based as a one-time fee or annual subscription. With this model, it's much easier to show a project's cost justification and obtain approval.
Users have high expectations
We expect our engagement with Government to be useful, interactive, and easy. Everyone wants their experiences to be positive and to feel valued. The expectation is to have accessibility with any device at any time.  Waiting to talk to a call center or standing in line to get services should be a thing of the past.
It's expensive to have outdated solutions
We usually aren't able to differentiate how our tax dollars are being spent within government organizations we use every day. Whether legacy systems or older servers are being used, the cost of using technology that is outdated is significant. Funding is important to users, legislators and agency workers and the accessibility of new technology provides value.
Brand is important
Because of the expectations of users, the brand of an agency can significantly affect how government is perceived. When users have negative experiences, this can affect elected officials, agencies and those who are providing the service. Agency staff want to be efficient and use technology that is modern. It not only keeps them engaged, but makes them feel they have the capability to provide efficient services.
There is no doubt that solutions don't change quickly; however, it's important to map out a strategy that includes technology that will scale for the future.  We can only imagine what's in store and the capabilities future technology can provide. Considering the value to everyone involved is a key component to success. When government agencies have the best tools possible to provide services, everyone benefits.
Jennifer McNeill is part of the GovLoop Featured Contributor program, where we feature articles by government voices from all across the country (and world!). To see more Featured Contributor posts, click here.