This past weekend, Jim and I went to see The Death of Stalin. We had quite opposite reactions. He liked it. I hated it. But we both agreed it was neither a comedy nor a satire as advertised in reviews. In my mind it was more like a Quentin Tarantino film. In Jim's mind it was more like one of the ubiquitous History Channel documentaries on Hitler. I think the History Channel, often called the Hitler Channel, has looked at Hitler's madness from every angle. This then is perhaps new fodder for them, Stalin and all his madness studied and analyzed to the nth degree. Those of us who work in government, and maybe I am speaking only for myself, don't feel the need to watch government madness on television and in the movies. I get quite enough of it at work. But, if I had to watch government in the movies (with a satirical touch) then I would choose one of the following: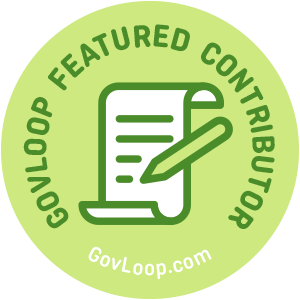 1. Wag the Dog is a 1997 black comedy film where a spin doctor and a Hollywood producer fabricate a war to distract voters from a presidential sex scandal. It doesn't get any more "current affairs" than that.
2. Bulworth is a controversial 1998 American political comedy film co-written, co-produced, directed by and starring Warren Beatty. The film follows the title character, California Senator Jay Billington Bulworth (Beatty), as he runs for re-election while trying to avoid a hired assassin. " Interestingly, according to Wikipedia, in 2013, The New York Times reported that President Barack Obama had, in private, "talked longingly of 'going Bulworth' " in reference to the film.
3. Canadian Bacon is a 1995 American comedy film written, produced and directed by Michael Moore which satirizes Canada–United States relations along the Canada–United States border.
4. Life of Brian is a 1979 British religious satire comedy film starring and written by the comedy group Monty Python. The film tells the story of Brian Cohen (played by Chapman), a young Jewish man who is born on the same day as, and next door to, Jesus Christ, and is subsequently mistaken for the Messiah. Although this is a controversial religious satire, it also takes on political issues like the death penalty, political hacks (Pontius Pilot) and the cult of personality.
5. Citizen Ruth is a 1996 comedy film written by Jim Taylor and Alexander Payne. It stars Laura Dern in the title role of a poor, irresponsible and pregnant woman who unexpectedly attracts attention from those involved in the debate about the morality and legality of abortion.
I realize that some of these films depicting government in the movies, perhaps all of them, are controversial. The controversy is in fact the mark of real satire because we often hold some of the beliefs challenged by these movies very dearly. But, there is nothing satirical about Stalin's killing 20 to 25 million of his countrymen and women. There is no joke to be found here in The Death of Stalin. There is only sadness, loss and a feeling of horror that the atrocities recounted happened in the not-too-distant past or currently in Syria.
Wilson Kimball is part of the GovLoop Featured Contributor program, where we feature articles by government voices from all across the country (and world!). To see more Featured Contributor posts, click here.