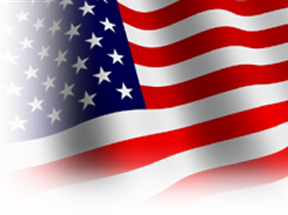 Nearly three thousand federal civil servants have died in the line of duty since 1992. They represent a wide range of federal agencies, yet the federal government has no program or policy in place to provide a U.S. burial flag for these fallen heroes. This glaring omission was the subject of an Op-Ed in The Washington Post on April 30th (see below).
We owe our fallen colleagues this honor. As a result of the efforts of many people, a bill is now in Congress (H.R. 2061) that would povide a burial flag to the family of any federal civil servant who dies in the line of duty. It may come to a floor vote soon. No legislation has been introduced in the Senate.
Please write or call your member of Congress and Senators to tell them you support honoring our fallen civil servants.
Terry Newell
Honor all those who die in service to our country
The Washington Post
By Terry Newell, Friday, April 30, 2011, Page A15
When Marine Cpl. Jamie R. Lowe was killed in Afghanistan in January 2010, he was brought back home with a military escort and an American flag draped over his casket. He received a military funeral, with honor guard, and was eligible for a plot in a national cemetery. A Gold Star was given to his family. All of these were honors due for the ultimate sacrifice he made for his country. He deserved our respect, our homage and our profound gratitude. We planned for it — and made sure he got it.
When Victoria DeLong, who served in the U.S. Cultural Affairs Office in Port-au-Prince, died in Haiti during its devastating earthquake the same month, it was up to her agency to decide whether and how to honor her. No government policy or program ensured an escort or provided a flag for her as a civilian worker. No government appropriation paid for a burial plot. No one was designated in advance to attend the funeral, thank the bereaved on the part of a grateful nation or present a Gold Star. If you are a civil servant and you die in service to your country, you also deserve our respect, homage and profound gratitude. But you may well not get it.
Some 2,085 federal civil servants lost their lives in the line of duty between 1995 and 2007, John Berry, director of the U.S. Office of Personnel Management, noted in a speech to the 2009 Excellence in Government Conference. Some have died in war zones, others in what we thought were peaceful places — Oklahoma City, Nairobi, New York, Austin. Whether and how we honor those people who did not wear a military uniform is left to chance.
It might be tempting to explain away this contrast between how we honor civilians and those in uniform who die in service to the United States by saying that the latter sign up for a dangerous task. But a life lost in service to the nation is not less worthy a life because of this distinction. Nor should we be less grateful. As Berry said, "Just as we owe our men and women who die in uniform more than we can ever repay, we owe these non-combatant workers a debt of honor as well, and I challenge anyone to say their lives are any less dear."
Yet we don't act as if this were true. A bill introduced in the 110th Congress to "authorize the presentation of flags at the funerals of civilian Federal employees engaged in the support of military operations who have died in combat zones in the course of their duties" never made it to a vote in either house. No bill to honor with flags those civilian federal employees who have died in non-combat zones has been proposed in the current session of Congress.
All those who serve our nation take the same oath of office. Whether they die in a combat zone, in a foreign embassy in a nation at peace or in an IRS building targeted by a citizen who hates the government, they have died in service and honor to that oath. Simple justice demands we return the honor they have given.
When you go to your local post office to request a flag for the coffin of a current or former member of the military, you get one. If you go to your local post office for a flag for a civilian worker who has died in the line of duty, you get nothing. That must change.
The writer was director of training for the U.S. Education Department from 1986 to 1993 and was dean of faculty at the Federal Executive Institute from 1994 to 2004.
What are your thoughts about this idea?
If you support it, how can we advance the cause?