What to Look for in Choosing a Vendor That Cares to Send the Very Best
One of the most recognized slogans in advertising, "When You Care Enough to Send the Very Best," was born from a three-by-five-inch notecard by Hallmark sales and marketing executive Ed Goodman. Ed jotted down his thoughts on what Hallmark stood for — caring, quality, the best. A slogan that would transcend generations was born.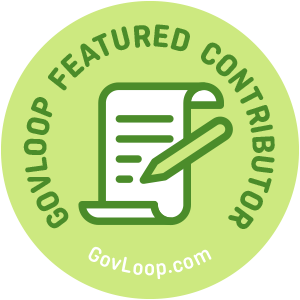 Not all notecard prose turns out to be as brilliant as Goodman's. As an RFP evaluator, I often wondered if some of the proposals we received were also hastily written on a notecard and "copy and pasted" into a binder. Don't get me wrong — I've had the pleasure of flipping through the magnificent work of solid writers and the very best that late night copy places had to offer. Often, though, the products and prose I've reviewed were less than stellar. 
What are the tell-tale signs that a vendor took the time to carefully craft a piece of prose that rivaled Ralphie's report on "What I want for Christmas"?
Here are a few that I've learned over the years as both a Proposal Scribe and Evaluator that won't shoot your eye out.
Has the vendor answered each Requirement? I often see proposals that have not specifically answered the questions in the RFP. If care has been taken to address each requirement, there's a good chance the vendor leveraged a Proposal professional to ensure they responded to Every. Single. Requirement.  
The old adage "it's not you, it's me" doesn't apply here. The proposal should speak more about the Agency than about the vendor themselves. Vendors should stay away from grandstanding and focus on you, the customer, in their response.
The vendor should offer a solid understanding of your agency and industry trends in their response. We're all proud of our accomplishments and looking for ways to tell the world. Vendors are no different. They should be working hard to convince you that they can solve all your problems — and, along the way, maybe even solve for world peace!  
Vendors should focus on their approach, methodology, and experience in managing projects similar to yours. That's good! You need to know who you will potentially be working with.
Professional proposal responses don't focus on the things you already know. Solid and thoughtful responses acknowledge the key elephants in the room but also offer what we call "value add" options.
The next time you see a good Hallmark card, thank Ed Goodman. Next time you see a well-organized, compliant, and thoughtful RFP response, know that the vendor has put their best foot forward and could be a great partner for you and your agency.  
---
Ted Koval, PMP is a Proposal Manager and Writer for The RFP Success Company and has served as a senior government and communications leader with nearly 30 years of proposal management, government, communications, change, and project management experience. Ted has led the full cycle proposal process, designed, and developed policy, communications, and outreach programs at all levels of state government and the private sector. Holding a Master of Public Administration Degree, he has extensive experience advising leaders on complex policy and proposal initiatives impacting millions of citizens across several states, counties, and industries. Ted is a Certified Project Management Professional (PMP) and has Fortune 50 consulting experience writing and managing government and corporate communications and change and programs. He is a frequent speaker on designing and executing project management, communications, and change initiatives.
Image by RODNAE Productions on pexels.com