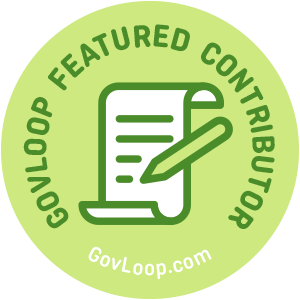 In my 25-year career I've attend over 100 conferences. Some were great, and by their end I had a lot of new contacts and felt professionally rejuvenated and pumped full of fresh ideas. Some conferences were a bust, and each minute dragged on while I was consumed with thoughts of other things I could have accomplished during that time. One thing I've learned after all those conferences is that a lot of what I get out of a conference depends on me.
Whether you attend conferences put on by your employer for its own employees, by associations you belong to, by your university or by government or industry, here are some tips for what you need to do to get the most out of them.
Read the agenda and speaker bios in advance and plan which sessions to attend. This is especially important if there are simultaneous sessions on the agenda and if you have the freedom to choose which ones to attend. It's too late to do that when the sessions have already started. Also, don't be afraid to session-hop if you end up in a session that's not what you expected, and you're interested in another.
Make a list of some key questions of interest that are related to the conference theme. Keep the list handy for networking. It's a great way to have a conversation with someone new, after the basic intros are done. For example, you might say, 'I'm really hoping to learn more about [insert question topic] at this event, what's been your experience?' This is a more interesting way to connect than your basic elevator speech, because you immediately engage with the person by asking for their thoughts. PS, you can also ask these questions in open Q&A to hear the speakers' thoughts and share with the crowd the topics of interest to you.
Bring your business cards – a lot of them. Afterwards use the cards you collected to connect with everyone on LinkedIn. Unlike most other social media platforms, LinkedIn is primarily a professional networking site. (Check out this previous GovLoop Blog for more on LinkedIn.) One of my favorite things to do is following-up on contacts I've made at these events by scheduling a more in-depth phone call or meeting in the weeks that follow. Everyone is usually trying to network at conferences, so it is best to keep your initial contact short and then follow up later with your list of key contacts.
Change up your seat for meals, sessions, etc. and you will naturally meet more people. If you go with a group of colleagues, try to spread out so you can cover more territory and then share all the new contacts you made afterwards with each other.
Visit the booths—not just for the candy and trinkets. Sometimes I go to a conference primarily to hit the booths. It's an effective way to interview several vendors or industry partners all in one room! If the person covering a particular booth doesn't know the answer to your question, ask them for a name and contact for one of their colleagues to follow up with who can provide more detail to you.
Fill out the conference evaluations. Nothing will make the next event better than constructively letting the organizers know what went well and what would make things better. Conference participants far outnumber conference staff, who can't be everywhere at once and don't know how every element of the conference went. Sharing constructive and detailed feedback is a gift to the organizers.
Keep the agenda and speaker list after the event. While it might be tempting to recycle those materials, many times I've gone back to old conference programs to look for speakers to invite to my own events, people to call on with a question, vendors to send an RFP to, etc. Make a digital or paper folder to keep all these items from different events in one place.
Shh, here is a secret tip to conference organizers everywhere. My most favorite conference organizer hack: setting up open lunch tables with pre-set specific discussion topics related to the theme of the conference and letting participants vote with their feet (aka pick which table to join). By doing this you are helping everyone find the people with common interests in an organized and low-stress manner.
Looking for a few more pieces on how to make the most out of the next conference you attend? Check out these other articles:
Joyce Warner is part of the GovLoop Featured Contributor program, where we feature articles by government voices from all across the country (and world!). To see more Featured Contributor posts, click here.