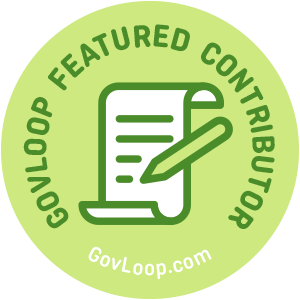 Where do you start when you decide to become a smart city?  For Austin, one of the first steps is going paperless.
In 2017, Austin City Council passed the Smart Cities Strategic Roadmap. This document directed city staff to identify smart initiatives to solve local challenges and improve city services. The nonprofit Austin Tech Alliance (ATA) noted that the city would need to move past paper-driven processes to fully benefit from smart city opportunities. They contacted the city to help and Paper Census, a collaboration between ATA and the City of Austin, launched in January 2018.
Paper Census identifies paper-based processes that are a hassle for Austin residents and creates prototypes of digital solutions, though four steps:
1. Engage the Austin community
As with any initiative of this kind, community engagement is critical. But ATA staffer and Paper Census project manager Sarah Ortiz Shields emphasizes the importance of starting in-house.
Her advice: start top down with each office and get buy-in. Investing time to respect the chain of command is worth it, she says. Getting the blessing of department heads and other leadership gives staff freedom to participate fully in the process.
Then when you are ready to reach out to the community, leverage your elected officials' contacts, relationships, and events. Be as transparent as possible, using a community engagement portal or a public dashboard.
2. Identify existing paper-based processes
A quick spin through any social network can reveal complaints about almost any city process, form, or policy. But there's no need to start from scratch. Your city likely has better data ready for your review and analysis, including annual community surveys  and other performance measures.
Ortiz Shields also recommends shadowing staff once a department or process has been identified as an improvement opportunity. As the people answering phones and managing email, they'll know better than anyone where the pain points are, for both staff and residents – and which ones might be relieved by a paperless solution.
3. Prototype paperless solutions with experts, residents, and the tech sector
For the first Paper Census project, the Austin Transportation Department's Residential Parking Program, ATA reached out to its member companies for volunteers. ATA members RetailMeNot and the Austin Center for Design stepped up to share staff to assist with research, testing, and synthesis.
"We're super lean and agile," says Ortiz Shields, who works with two researchers in the city's Office of Design & Delivery. Each Paper Census project requires its own additional skills and expertise. As a rapidly growing tech hub, Austin has no shortage of experts. ATA, founded to promote civic engagement in Austin's tech sector, activates its members to participate in the public-private partnerships so critical to producing quality outcomes for a community.
4. Deliver researched and tested digital prototypes to city departments
A paperless solution is much more than posting a form online. "You can't just fix the form," cautions Ortiz Shields. "The form is only the tip of the iceberg. The real issue may be that a building is inaccessible, or the turnaround time on a request is six months."
So the Paper Census team not only delivers designs and digital prototypes for improved forms. They also make recommendations regarding service updates and improvements to existing business processes,  like hiring multilingual staff and extending or shifting operating hours.
And sometimes, there are reasons a business process can't be 100% paperless. That's okay. The most important thing is meeting the citizen's needs through a simple, efficient process, no matter the medium.
What's next?
The team's work so impressed Austin's CIO Stephen Elkins that he's invited them to present at an upcoming regional CIO conference, reports Ortiz Shields. And she and her team are already gearing up for their second project: working with the Office of the Police Monitor.
Ready to launch your own paper census?
The key is people and partnerships, not flashy new technology or a massive infusion of capital. As an outside organization, ATA can ask questions, convene stakeholders, and offer recommendations to city staff, who will continue to iterate improvements long after their part in the Paper Census proper is complete.
For ATA, Ortiz Shields was a natural fit to lead the project, as an experienced and personable project manager who had just completed a year of service as a Design, Technology, & Innovation Fellow with the city's Innovation Office. She had the familiarity with city systems, the expertise, and most importantly, a network of existing relationships with city colleagues. You may well have the perfect project manager in your contact list already – scroll through and see!
To learn more about how to launch a Paper Census in your city, email [email protected] or check out the Paper Census website.
Jennifer Houlihan is part of the GovLoop Featured Contributor program, where we feature articles by government voices from all across the country (and world!). To see more Featured Contributor posts, click here.