Vid Desai is a man on a mission. As the Food and Drug Administration's (FDA) Chief Information Officer (CIO), he is blazing a path for how the agency thinks about transformation. And, spoiler alert, it's not all about the technology.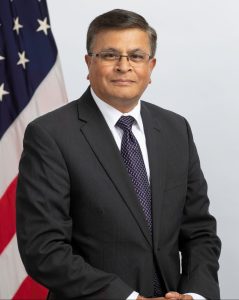 In 2021, Desai stood up the Office of Digital Transformation (ODT), an organization that reports directly to the Commissioner, and has an enterprise view of the FDA's seven centers and nine offices. "In the past, we (FDA) were siloed, and it made sense to perform activities at the center level. But science and technology have grown more complex and interdependent, and we must operate and collaborate accordingly," said Desai.

Take, for example, the advancement of genomics. This particular type of science impacts multiple centers, from research to devices and even applied nutrition. Likewise, technology has also driven the convergence of devices and drug delivery. "Our work is so integrated, from the food we eat to what we feed our animals, the devices we use to deliver drugs and monitor symptoms, our organization must likewise be aligned," added Desai.

Citizen-driven Transformation

Desai is keen to bake lessons learned from the pandemic into his transformation vision, from communications strategies to what and how data is shared.

"The American people don't care that the FDA is organized by centers, they care about the safety of the drugs they use and the food supply they rely on," said Desai.

He is also laser-focused on how his organization's work impacts the American economy. "The FDA regulates $.20 of every dollar those living in the US spend, [so] if we can achieve our core mission more efficiently, we can have a tremendous impact on the whole country," he said.

A Changing Workforce

The creation of the Office of Digital Transformation is also a massive workforce evolution effort, taking a team that used to image laptops and manage networks and turning them into a group that enables business capabilities.

Said Desai, "This is a fundamentally different way of approaching our work. In the past, we took the shiniest tech out there and looked for a problem to solve. Now we're driving this towards identifying the problem to solve and figuring out which technology — or if it's even a tech problem — would support this solution."

Cultural Shift

Moving from siloed planning, acquisitions, decision-making, and operations to an enterprise approach has required a new way of thinking for federal agencies, including the FDA. It requires a high degree of collaboration and alignment, and not everybody can have things their own way. But by elevating the ODT to an enterprise level, all stakeholders have a seat at the table.

"I'm so impressed by the willingness to collaborate, to change," said Desai. "Once stakeholders from the Centers see how we're able to drive efficiency, they are very willing to jump on board."

Human-focused Transformation

Through a series of transformation action plans, Desai and the ODT are taking a human-focused approach to technology. Instead of focusing on quantum computing or artificial intelligence, the ODT is instead homing in on the problems they are trying to solve for the American public. "We talk a lot about data and technology empathy," said Desai. "We have a lot of expertise in how to implement tech, share and store data, but it doesn't have a lot of empathy around those problems. If you're dealing with cancer, you're looking at patients with scads of data around cancer, we can tell you how to store and share safely and effectively, but we can't tell you which data elements are the most important to focus are on."

Added Desai, "These are all team problems, no one person is a cancer expert and a technologist."

Coming to the Table
It is the objective of the ODT to bring people together so that they can work in a meaningful way to solve these complex problems.

Next week, the FDA will host its inaugural Digital Transformation Symposium, a virtual event open to the public that brings vast stakeholders together to share strategies, lessons learned, and to build excitement around some early wins with their new approach to transformation.

While the agenda is chock full of technology and innovation content, there is a fair amount devoted to the human side of transformation.

Desai's keynote? "Holistic Transformation." When asked how he chose the topic, Desai chuckled, "it's never just about the technology."
---
Jennifer Folsom is a dynamic, high-energy leader with a proven record of growing all sizes of professional services firms while growing a family. She is the Vice President of Growth at ICF, a Washington, DC- based global management consulting firm.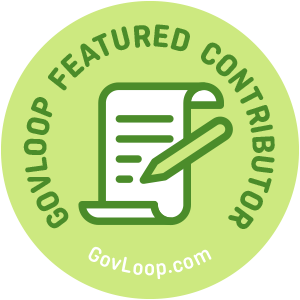 A human capital expert, she leverages a people-centered approach to drive revenue in organizations from start-up to Big 4. An-oft quoted expert in corporate culture, Jennifer promotes the notion that the multiple in firm valuation starts with the people. Her colleagues cite one of her greatest strengths as the "ability to cut through the noise to solve an issue."
She's also the mom of 3 sons, 20-year-old twins and a 14-year old-firecracker. Wife. Daughter. Sister. Friend. Yogi. Old lady soccer team player. Amateur farm-to-table chef. Vegetable gardener. Paddleboarder. Bourbon lover. Runner. Reader. Writer. Jennifer loves her work but knows that living your whole best life is the ultimate key to success.
Photo by ThisIsEngineering on pexels.com