Networking. It's often seen as taboo and brings to mind awkward exchanges of people making minimal eye contact, and tattered business cards in the faces of people who didn't even ask for them in the first place.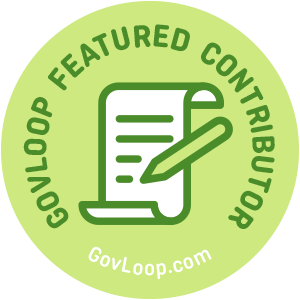 And yet, it is one of the most useful skills we can learn during our career. But networking doesn't have to be awkward. Whether you are actively seeking employment or just want to increase your range of professional development, networking can be a valuable tool at helping you reach the next level. According to a 2016 Linkedin article, between 70 percent and 85 percent of job leads come from networking.
Often, when people think of networking, they think of a formal event. But networking can happen anywhere: conferences, employee training sessions and the like. Even your immediate circle can be an avenue; your neighbor, hairdresser, that person you always sit next to on the train could have direct or indirect access to the next professional development opportunity. You'll never know, unless you ask! That said, be sure to consider developing a"30 second commercial" or elevator pitch; you should be able to quickly articulate your professional needs.
The following strategies can apply in both formal and informal settings, help you avoid time-consuming awkwardness and give your exchange a little more direction:
Entering a Conversation
Walk up, ask: "May I join you?"
Stand and listen intently – someone may inquire and/or include you in the conversation.
Introduce yourself! – create a mnemonic pattern to remember your name: i.e. my name is Hope. Like: Hope, Faith and Charity.
Ask Questions – Suggestions
What challenges are you currently facing in your field?
What do you enjoy most about what you do/done professionally?
What advice would you give someone trying to get into the field of ____?
What are some coming trends in your profession/area of expertise?
4 Ways to Tactfully Leave a Conversation
Appreciation – I loved talking to you! Thank you for the information!
Goal Discussion – Well, I came to meet _____; I think I seem them over there, excuse me…
Invitation – (if there's food, offer to go over together; depart shortly after)
Verification – Remind me of what you do? Can I introduce you to ______?
 Tricks to remembering peoples' names
Repeat it back to them immediately after hearing it.
Ask, "What do you prefer to be called?" This gets them to repeat their name without asking.
If at a formal event, wear your name tag on the right; people usually extend the opposite hand of yours to shake, and will look right at your nametag.
Keep in mind that at its core, networking is about building trust and mutually beneficial relationships. Be prepared to give as much as you expect to gain. During the exchange, be sure to properly manage the conversation – follow the 80/20 rule: 80 percent listening; 20 percent talking. The exchange isn't always formal and can happen in all types of settings, so be very clear about your professional goals.
Lastly, keep in touch with the people you encounter. Consider checking in via email from time to time. Additionally, if you happen upon any source material that might be helpful to your new contact, feel free to forward the information along.
For more reading on this topic, visit:
How to Gracefully Exit a Conversation
Non-Awkward Ways to Start and End Networking Conversations
Hope Marshall is part of the GovLoop Featured Contributor program, where we feature articles by government voices from all across the country (and world!). To see more Featured Contributor posts, click here.