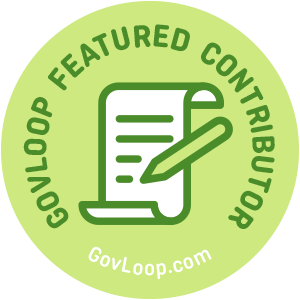 "I hate networking." That was the opening line of a 2016 Harvard Business Review article on the topic. But the article also notes that, "In today's world, networking is a necessity."
So, we need to network.
Really, we do.
But many of us really do not like to.
Fortunately, there are ways to network that can provide benefit without discomfort. It starts with peeling away what can make networking feel uncomfortable: surface-level interaction, a self-serving focus, an artificial environment for relationship-building.
Here's how to change the dynamic.
Below the Surface
Swapping trade news and chumming for potential job openings is fine for networking events. Going a little deeper, i.e. learning the truth of a company's culture, realistic prospects for advancement and whether some career tracks are best to avoid – getting to that information could require more trust.
While there is no shortcut to building a relationship of trust, that investment of time and self can be done in short, intense doses as effectively as in meetings over time. Here's one way:
Serving Others As Well As Self
Many communities provide the opportunity to volunteer on time-specific events such as Project Homeless Connect or in single-dose commitments like serving a shelter meal or attending a charity's fundraiser. These are great opportunities to accomplish a lot in a short time. Not only are you spending time improving life for others (bonus!) but you are side-by-side others who have a similar heart and will appreciate that about you.
Connecting with others who prioritize community service tells you more about each other than you're likely to learn in an evening of cocktail chatter. It's a great foundation for sharing more.
Keeping It Real
That kind of social investment only works, of course, if you're comfortable in that environment. As someone who doesn't especially enjoy large group settings, an option that works for me is volunteering for the overnight shift at the cold weather shelter. While our clients are sleeping, the two other volunteers and I can visit. And in the quiet dark, it is easy to get real, establish trust and share. As an added benefit, I can sign up for the nights I know fellow professionals are staffing.
Does it sound like I'm promoting volunteerism? It's true, I am. Not only is it good for all, it really is a great way to network. But if you're already at a conference or convention, why not attend the networking session? Truly, any opportunity to connect with fellow professionals is a good one.
Amy Cloud is is part of the GovLoop Featured Contributor program, where we feature articles by government voices from all across the country (and world!). To see more Featured Contributor posts, click here.